Who would not want to stay vibrant, healthy and youthful? In fact, almost every person desires to stay healthy and vibrant. But, we should also accept the fact that aging is the natural process and no one can run away from it. Fortunately, nature has blessed us with some amazing anti-aging herbs which work in delaying or slowing down the aging process. Thus, these herbs can make you stay vibrant and healthy.
In This Article, We Are Going To Share 11 Amazing Anti-aging Herbs:
1. Ginseng:
Ginseng which is regarded as the fantastic 'heal-all' herb works wonder in making you look younger. The amazing anti-aging properties of this herb are well-known in eastern societies such as Korea, Japan, Singapore, and China. Ginseng is one of the renowned and powerful anti-aging agents.[1] This herb is very effective in boosting the energy. It also helps in maintaining the cholesterol levels. It reduces stress levels also.
2. Rosemary:
The antiseptic properties of rosemary gained a lot of significance in healing dermatitis, eczema, and acne. But, this wonderful herb works great as a powerful anti-aging herb as well.[2] This herb contains a powerful antioxidant called rosmarinic acid which has a wide range of anti-aging properties.
3. Turmeric:
Turmeric is another herb with full of anti-aging properties. In fact, turmeric is one of the fantastic herbs that provide essential nutrients to the body which your body does not receive always.[3] Because of this factor, it is recommended to keep this herb in the mind in order to incorporate proper nutrition into your anti-aging regimen.
4. Gotu Kola:
This wonderful herb has been in use since ancient times.[4] This fantastic herb gained a lot of importance for its ability to enhance intelligence, memory, and longevity while deterring aging. This herb has the helpful effect on the circulatory system. It increases blood flow and enhance the nervous function.
5. Ginkgo Balboa:
The number of anti-aging benefits of this amazing herb includes blood circulation to the brain, improved memory, and vascular function.[5] Taking sixty mg of this herb on the regular basis helps greatly in providing you the anti-aging benefits.
6. Milk Thistle:
Milk thistle is known as the detoxifying herb since ancient times.[6] This superb herb works miracles in protecting your skin from the harmful rays of the sun. It is also packed with anti-aging properties that work great in making your skin healthy. Milk thistle also moistens and soothes your dry skin.
7. Chamomile:
Chamomile is one of the fantastic anti-aging herbs.[7] Apigenin present in the chamomile has significant anti-aging implications. This extraordinary herb is packed with anti-wrinkling and anti-aging properties. This herb also benefits the cardiovascular system.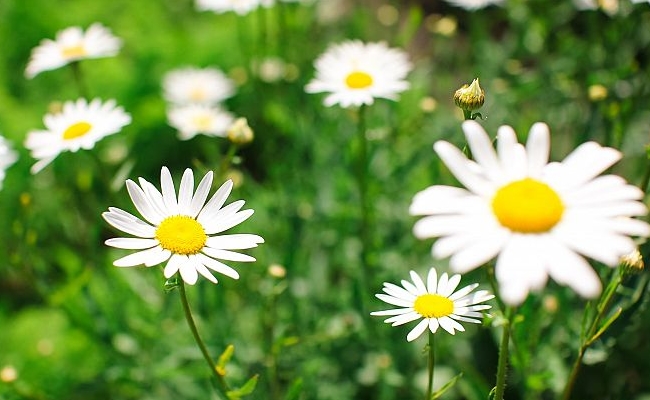 8. Oregano:
Oregano offers quite amazing herbal solutions for many beauty issues. Protecting your skin from the aging signs is one among them.[8] Because of the vitamin C and antioxidant action, this herb is considered as the finest anti-aging herbs.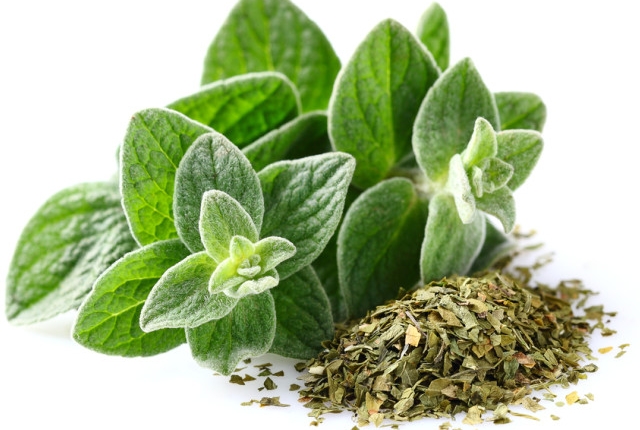 9. Lycium:
This herb has a long history in the Chinese medicine.[9] This herb is presently used not only as a herb for healing various diseases but also as an anti-aging functional food. In fact, this is one of the most common herbs and functional foods which are linked to the anti-aging therapy.
10. Bilberry:
Bilberry is another herb that plays a pivotal role in anti-aging. The bilberries contain anthocyanosides which are very effective in improving blood circulation.[10] They protect fragile capillaries and cause biochemical reactions in the eyes.
11. Sage:
Sage is loaded with various powerful anti-aging compounds.[11] These compounds are very effective in keeping the "spoilage" of the brain tissue. This herb is very useful in improving the memory and concentration.
Caution: Please use Home Remedies after Proper Research and Guidance. You accept that you are following any advice at your own risk and will properly research or consult healthcare professional.