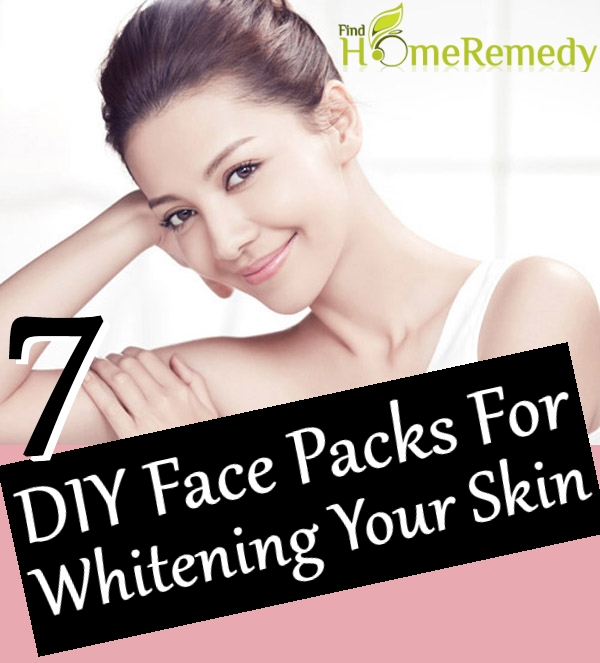 Many people dream to have the flawless and fair skin. And for this, most of the people rely on the commercial cosmetics. In fact, there are the number of companies which claim to offer the fair skin. But, most of the products fail to reach the expectations. Also, the chemicals in these beauty products can damage the skin. By damaging, these cosmetics make you look older. Hence, instead of using the chemical loaded cosmetics, it is suggested to make use of some natural ways. Many kitchen ingredients work wonder in whitening your skin. In this article, let us discuss some of the incredible DIY face packs for whitening your facial skin.
1. Yogurt And Tomato:
Both these ingredients are packed with powerful bleaching properties. With these properties, the combination of yogurt and tomato works miracles in whitening your skin. Take two tablespoons of yogurt and add it to crushed tomato. Blend these ingredients together and apply on your neck and face. Provide a gentle massage with this face pack to your skin for few minutes. Then, wash your skin with the help of cold water. Employ this method for thrice a week for enjoying the most effective results.
2. Lemon, Honey, And Milk:
Exfoliating properties are rich in lemon. Honey is loaded with moisturizing properties. Milk is packed with skin whitening properties. The mixture of all these ingredients really works amazingly well in offering you fairer and brighter skin by eliminating the dirt, dust and other impurities from your skin. Blend a single tablespoon each of lemon juice and milk together. Also, add one teaspoon honey to those ingredients. Combine them properly and apply the resultant mixture on your neck and face. The combination of lemon, honey, and milk works as a fantastic moisturizer. Apply this face pack for three times a week for getting the flawless and fairer skin.
3. Honey And Papaya:
Enzymes in papaya are very effective in rejuvenating your skin. When this amazing fruit is combined with honey, the results would be outstanding in giving you fairer skin. For this, take ½ cup papaya. Mash the papaya with a fork. Add honey to the mashed papaya. Smear the resultant paste on the neck and face. Wait for around twenty minutes. Then, use cold water for washing your skin.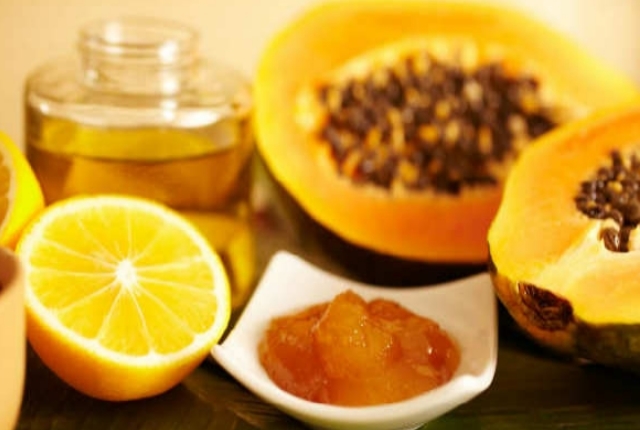 4. Yogurt And Oatmeal:
The combination of oatmeal and yogurt is highly beneficial in reducing the sun tan from your skin. Yogurt, when combined with oatmeal also works wonder in tightening your skin. In this way, this face pack makes your skin firmer and fairer. For this add one tablespoon each of yogurt and oatmeal. Blend them together and spread the paste evenly on your face. Follow this method on the regular basis for noticing the enviable results.
5. Turmeric And Gram Flour:
For preparing this amazing face pack, you need to add 1 tablespoon gram flour to one teaspoon turmeric. Add one teaspoon of milk to these ingredients. Stir all these ingredients properly. Then, spread the pack evenly on your face. Do not disturb the pack for fifteen minutes. Try this face pack for two times in a week for getting the fairer and flawless skin.
6. Almond Oil And Banana:
These two ingredients are loaded with various beauty nutrients which are very helpful in making your skin supple and fairer. For whitening the skin, take one ripe banana and mash it. Add a teaspoonful of almond oil to the mashed banana. Merge them carefully. Smear the pack evenly on all over the face. Keep the face pack on your skin for around twenty minutes. Then, wash it off with some water.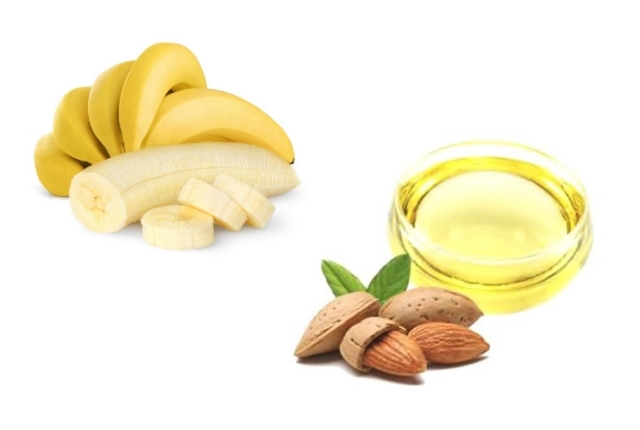 7. Lemon And Potato:
Lemon exfoliates your skin very effectively. Potato is regarded as a fantastic skin whitener. The mixture of both these ingredients is highly beneficial in making your skin fairer. Take some lemon juice and add it to some potato paste. Combine them well and apply to your skin with your fingertips. Massage the skin in the circular motions. You can try this face pack for every two days for enjoying the radiant skin.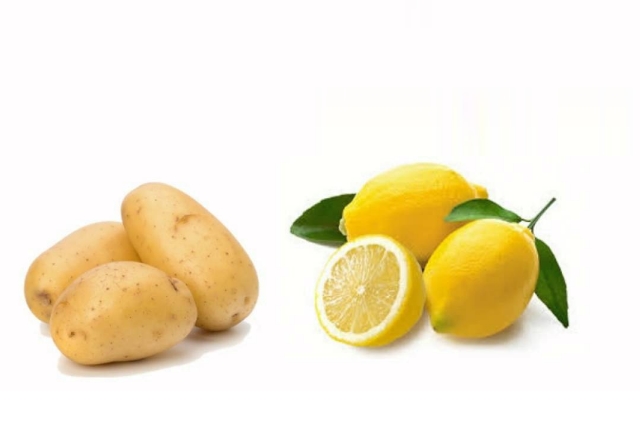 Caution: Please use Home Remedies after Proper Research and Guidance. You accept that you are following any advice at your own risk and will properly research or consult healthcare professional.