Market shelves are lined up with creams, serum and specialty products that cater to aging skin and associated signs. Ironically, even the best once that are pretty pricey and boast of dramatic results are loaded with sulfates, parabens and artificial fragrances – chemicals that accelerate appearance of fine lines, age-spots and wrinkles. Rather than falling into the trap of these commercially available products that are quite capable of digging a hole in our pocket, you can whip all natural serums and creams with ingredients from your kitchen at much lower price. Here are some safe, effective and easy to make homemade anti-aging cream and serum recipes.
1. Almond Coconut Shea Butter Cream
The ingredients of this age defying cream will not complement each other in terms of fragrance and texture, they will have profound effect on the skin too. Almond oil being an excellent emollient will improve skin tone and complexion while coconut oil will moisturize the skin and take care of skin disorders such as rashes, eczema, psoriasis etc. Both beeswax and shea butter have antioxidant properties and Vitamin E makes skin radiant.
Ingredients:
Almond oil: 1/4th cup
Coconut oil: 2 tbsp
Beeswax: 2 tbsp
Vitamin E oil: ½ tsp
Shea butter: 1 tbsp
Essential oils of choice (optional)
Directions:
Take a glass container, preferably the one that has a lid. Put all the ingredients in it. Now, boil a pan filled with 4-5 inches of water. Put the jar without the lid in water such that the jar can sit in the boiling water for the time until all the ingredients have melted. Keep stirring occasionally. Once the ingredients have melted, mix well and allow it to cool down at room temperature. After the ingredients have cooled it will gain cream like consistency. Apply morning and night on clean face and neck.
2. Lemon And Frankincense Essential Oil Cream
Lemon has potential to boost blood circulation, clear and brighten shallow skin and mildly bleach age spots reducing their appearance. Frankincense essential oil reduces wrinkles and bestows a youthful look. This recipe also includes calendula and sweet almond oil. While Calendula reduces flakiness in skin and provides a cooling effect, sweet almond oil softens, reconditions and soothes skin.
Ingredients:
Lemon essential oil: ¼ tsp
Frankincense Essential Oil: ½ tsp
Beeswax: 20g
Calendula flowers: 5-6
Calendula oil: 20ml
Sweet almond oil: 40 ml
Directions:
Prepare calendula flowers infusion by pouring hot water over calendula flowers in a bowl. Allow the liquid to cool and then strain it. Now melt beeswax in a saucepan. Add Sweet almond oil and calendula oil. Mix well. Add 2 tbsp prepared calendula infusion. Remove from heat and add the essential oil. Mix really well and preserve the preparation in a glass jar. This cream can work wonders as a night cream.
3. Vitamin E And Avocado Oil Anti-Aging Cream
This easy to make anti-aging serum recipe is extremely good for bed-time use, especially for those having combination or oily skin.
Ingredients:
Vitamin E gel: 2-3 capsules
Avocado oil: 3 tsp
Rosehip seed oil: 1 tsp
Carrot seed essential oil: 3-4 drops
Geranium essential oil: 5-6 drops
Frankincense essential oil: 3-4 drops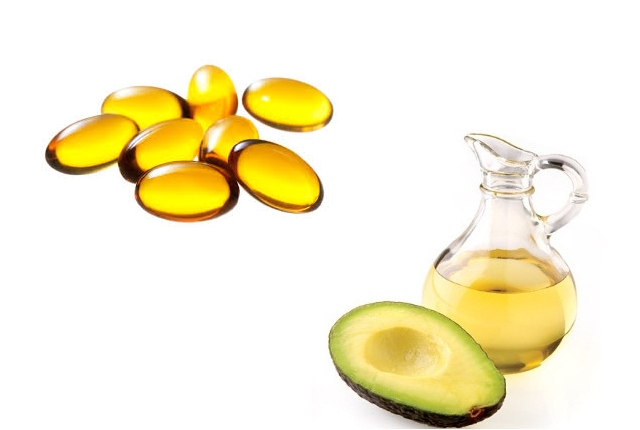 Directions:
Just mix all the ingredients together and store in a dark glass container, preferably the one that has dropper. Store the serum in a dry and cool place. Apply on washed face and shake the container well before use.
4. Apple And Olive Oil Anti-Aging Cream
While eating an apple can keep dull and unhealthy skin away, they can also be used to prepare a really effect youthfulness imparting anti-aging cream. The ingredients used in this anti-aging cream are commonly available and the preparation is quite easy too.
Ingredients:
Apple: 1
Olive oil: ½ cup
Rose water: ½ cup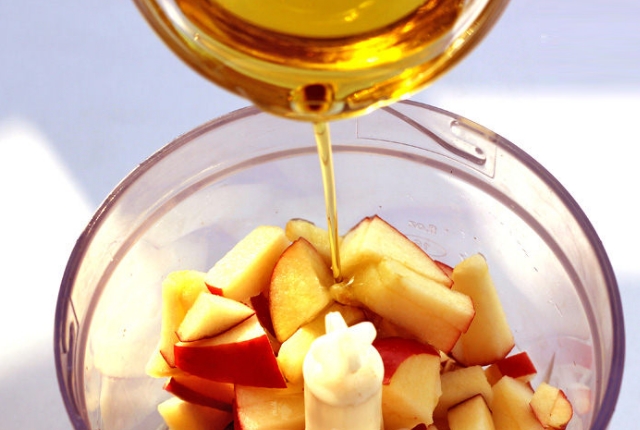 Directions:
Wash the apple and cut into four pieces. Remove the seeds and the middle portion. Blend the apple in a blender. Add rose water and olive oil in the blender and mix well. Heat the preparation in a double boiler only for a few minutes. Once the preparation has cooled store in an airtight glass container. Use it every day twice to see visible results.
5. Sandalwood Myrrh Anti-aging Cream
While Myrrh is an intensive skin healer, sandalwood with its earthy smell calms skin as well as senses while hydrating it. If used regularly, this anti-aging cream may spell magic for you.
Ingredients:
Beeswax: 1.5 ounces
Myrrh essential oil: 15 drops
Sandalwood essential oil: 10 drops
Frankincense essential oil: 15 drops
Avocado oil: 3 ounces
Coconut oil: 3 ounces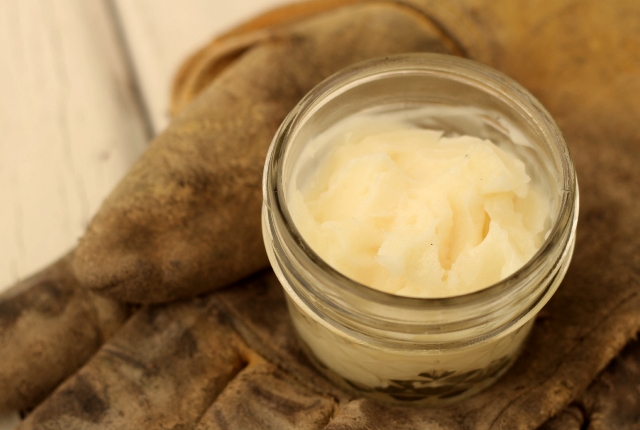 Directions:
Melt coconut oil, avocado oil and beeswax in a double boiler. Mix well and allow it to cool. Add essential oils while the melted and cooled oils are still in their liquid form. Store in a glass container. Use on cleaned face before going to bed.
Caution: Please use Home Remedies after Proper Research and Guidance. You accept that you are following any advice at your own risk and will properly research or consult healthcare professional.