A quick weight gain, an extreme weight loss, puberty and pregnancy can shrink and stretch the outer layer of the skin, thereby leaving visible purplish or reddish stripes on different body parts like abdomen, breasts, thighs and arms. The skin loses elasticity and forms stretch marks, which in turn leads to a deflated self-image and stress in women and in men. Even though, conventional creams and over-the-counter medications available for the removal of stretch marks provide some relief, they are quite expensive and the synthetic chemicals present in these products can actually harm the skin, which inevitably worsens the condition. Read on to discover certain home remedies that you can make using simple ingredients found on your kitchen shelf or in a local supermarket.
Simple Home Remedies For Stretch Marks
Drink Water
Being one of the simplest ways of dealing with skin deformities, water serves as a very effective means of keeping your skin hydrated and healthy. It moisturizes the skin and prevents it from losing its elasticity and becoming dry. Hence, drink at least eight to ten glasses of water during pregnancy and adhere to a weight loss program to ensure that the skin can expand and contract easily without leaving any visible marks.
Massage Using A Healing Paste
Experiment with a different combination of natural oils or amalgams, made using one ounce of avocado, jojoba, olive or sweet almond oil; six drops of chamomile oil, and eight drops of lavender oil or add four tablespoons of extra virgin olive oil, four tablespoons of aloe vera and two teaspoons of sugar to make our own home-made healing pastes. Blend the mixture well and apply it on the stretch marks before taking a shower or before going to bed. Make sure that you massage them gently and regularly into your skin to ensure an increased blood circulation for obtaining a bouncy skin free of any stretch marks.
Natural Scrubs
Gentle scrubbing of the affected areas using scrubs made of oatmeal or apricot can remove dead cells from the skin that prevent it from staying hydrated and healthy. A lemon body scrub can also be used, which involves rubbing the skin with a lemon followed by massaging an amalgam, made using skin elasticity body lotions and baby oil rich in vitamin C into the skin. The lemon is rubbed into the skin again and left on the skin for about 1-2 hours before taking a shower. This allows the vitamin C present in the lemon, to percolate within the deeper layers of skin, hindering free radical damage to collagen and elastic fibers and eventually eliminates stretch marks over a period of time.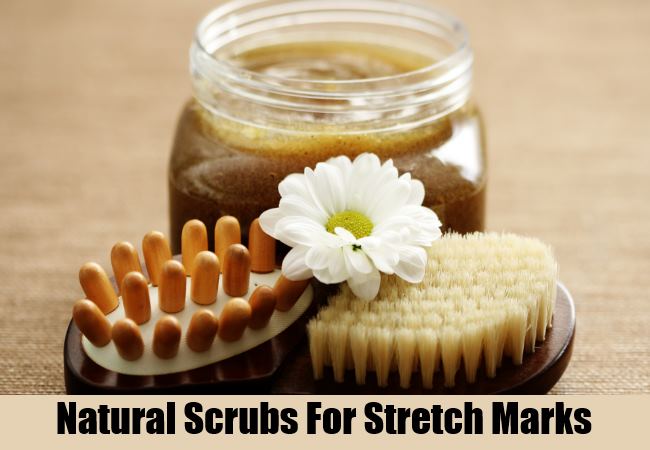 Diet Rich In Vitamins
Opt for a diet rich in minerals and vitamins to exploit their antioxidant and collagen-producing properties for maintaining a healthy skin and for preventing stretch marks. The key to restoring a beautiful skin lies in protecting the special types of proteins and fibers that maintain the integrity of the skin. Most gynecologists recommend a bunch of vitamins especially vitamin A, C, D3, E and folic acid during the prenatal period to promote the growth and development of the fetus. Intake of these vitamins also plays a crucial role in the formation of collagen fibers that strengthens the extracellular matrix of the skin, thus contributing significantly towards repairing skin damage and healing stretch marks.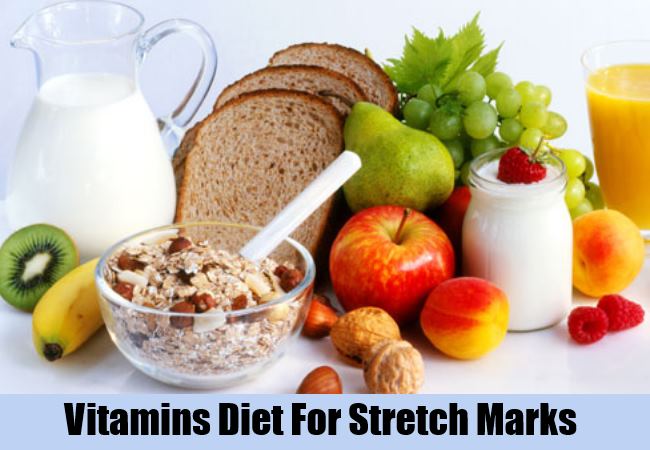 Vitamin A obtained from sources like carrots, spinach, melons, etc., help the skin in maintaining high levels of collagen. Vitamin C found in foods like citrus fruits, peppers, broccoli, etc., not only act as a primary precursor of collagen but also help in speeding up the process of healing stretch marks by acting as a potent antioxidant. They target the toxic free radicals that build-up over a period of time and destroy collagen and elastic fibers that make up the skin. External application of vitamin E based oils has by far proven to be the best way of getting rid of stretch marks. Vitamin E stimulates the production of collagen fibers, thus regenerating the damaged skin tissue and improving the texture of the skin affected by stretch marks.
Genistein
Genistein is a phytoestrogen, mostly found in tofu, soy milk, soy beans and other soy products and is known to boost the production of collagen. It also neutralizes the effect of certain enzymes, often implicated in aging, which break down the skin and prevent it from recovering quickly.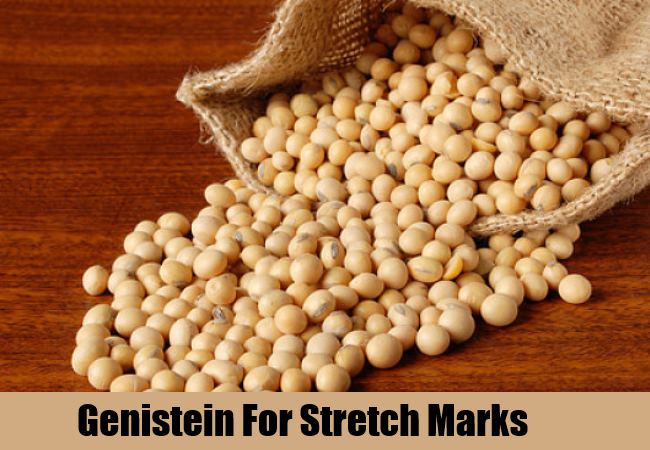 Lutein
Researchers from the University of Harvard have announced lutein, a yellow pigment found in plants, to be a potent antioxidant that guards the skin from free radical damage. Foods that serve as its sources include dark green, leafy vegetables like spinach, mustard green, okra, celery, lettuce, green beans, asparagus, olives, avocados, kiwi, raw turnips, etc. It also helps in increasing skin hydration and fights both wrinkles and stretch marks.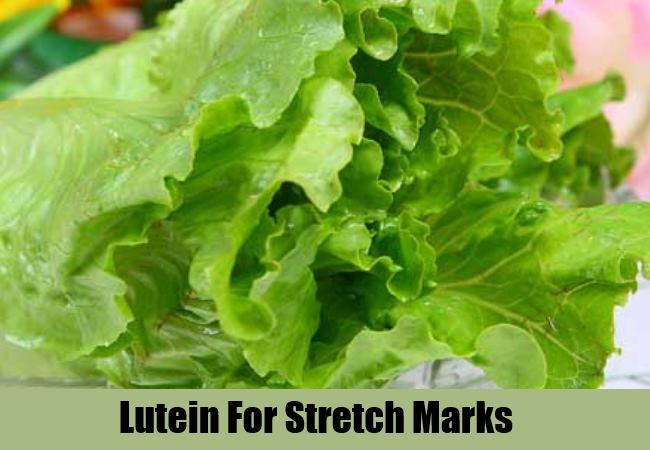 Coconut Oil
Stretch marks usually cause itching, which can slow down the process of healing. An instant remedy for treating itching caused by stretch marks is to apply coconut oil on the affected area and leave it on for an hour, before taking a bath. When followed regularly for a period of two weeks, this remedy has proven effective in preventing and eliminating stretch marks.
How To Get Rid Of Stretch Marks
9 Revitalising Home Remedies For Stretch Marks
Natural Cure For Stretch Marks
Almond Oil
Rich in Vitamin E, eating almonds or massaging the areas prone to stretch marks using almond oil can aid in the formation of collagen and elastic fibers, the two most important proteins needed for obtaining a healthy skin.
It has been termed as the safest remedy to be used during pregnancy. Additionally, it adds extra benefits by nourishing both the mother and the fetus with essential nutrients, required for the development of a healthy brain.
Physical Exercise
Abdominal exercises like crunches, cycling, etc., can tone the muscles and promote a gradual loss in the weight thus, preventing the formation of stretch marks. Yoga, involving deep breathing exercises or pranayam can also aid in battling stretch marks by improving the elasticity of the skin.
Glycolic Acid
A member of the alpha-hydroxy acid family, it acts as an excellent exfoliator for the removal of dead skin cells. Derived from sugarcane and unripe grapes, it sheds off the upper damaged layers of the skin thus, revealing the inner healthier layers of the skin. Studies have shown that it also promotes the formation of collagen fibers and fills in the deep damaged caused by stretch marks. This has made it a very popular choice specific for improving the texture and coloration of the skin and for treating stretch marks.
These remedies can effectively restore the natural healing power of your skin thereby, reducing or even eliminating stretch marks, when used consistently on a daily basis. However, to be on the safe side, you should inform your doctor about any alternative treatment that you are following to ensure that you do not exceed the recommended dosage and to avoid possible interactions with the other prescribed medications.
Caution: Please use Home Remedies after Proper Research and Guidance. You accept that you are following any advice at your own risk and will properly research or consult healthcare professional.