Itching is a common skin problem which is irritating and at the same time embarrassing. When a portion of skin itches, we start to scratch it to get comfort and this scratching enhances the problem.Continuous scratching also makes the skin injured and red. Injured by your nails or other sharp substance (we use for scratching) our skin creates a burning sensation.
Causes of itching can be many – allergy, excessive dry skin, mosquito or ant bites, bee sting, infection, too much exposure in the sun and so many things. You will get various anti-itch creams or medicines in market but it is better to go for the natural products.They are very cheap and you will not have to spend extra money for them because they are often used in our day to day life and often found in our kitchen, in refrigerator and in our kitchen garden. Use them to get remedy from itching. This article will give you few tips to use those products in proper way.
Tips To Cure Itchy Skin
1. Turmeric And Neem
Take a piece of raw turmeric. Take few fresh neem leaves. Grind them in grinder to make a smooth paste. Mix mustard oil with it. Place the mixture under the direct light of the sun for 30-40 minutes. The mixture will absorb vitamin D from the sunrays and will get hot.
Then massage that hot paste on your whole body. Use it regularly and get remedy from itching. Both turmeric and neem leaves have antibacterial property which helps to cure any type of skin diseases. Mustard oil enhances the immunity power of our skin and thus protects you from further infection. The thick mustard oil also helps to overcome the excessive dryness of the skin which is one of the reasons of itching.
2. Fenugreek Seeds
Fenugreek seeds also have antibacterial property and it is very good in skin diseases which create itching such as eczema, dandruff and so on. Roast a handful fenugreek seeds and grind it into smooth powder. Mix a tablespoon of this powder with yogurt and chickpea powder to make a body pack. Apply this pack on your body and wait till it gets dried. Then rub to remove the dry paste and wash your body with plain water.
Mix this fenugreek powder in your body oil and massage that on your skin everyday. You will soon get rid of itching. To get the instant result, soak some fenugreek seeds in water. Grind them into smooth paste. Then mix few drops of milk in it and apply that on your skin. Keep it for an hour and then take bath. Practice this method every alternate day and get the benefit.
3. Lime
Lime is excellent to stop your itching sensation. Squeeze one lemon or lime and extract the juice. Apply that juice on your skin. It may create a burning sensation initially because lemon juice is acidic by nature. Tolerate that and the burning sensation will cease down soon. If you have a very sensitive skin then mix few drops of water or coconut oil in it. Use lemon or lime everyday to cure the itching problem effectively.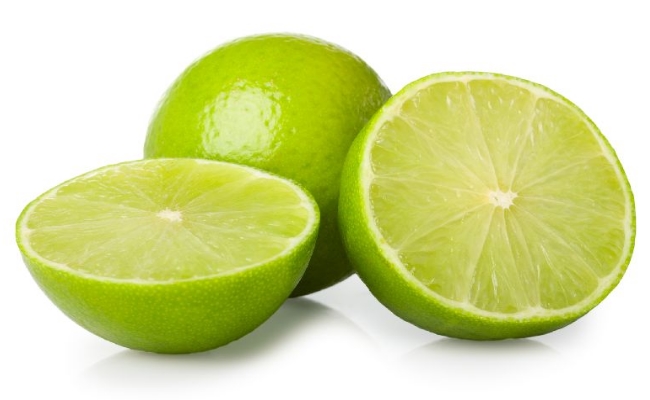 4. Orange And Honey
Take an orange and extract the juice. After that, mix a teaspoon of honey in it. Apply this mixture on your skin everyday. You will soon get rid of itching completely.
5. Basil, Lentil/chickpea Powder And Rose Water
Crush few basil leaves and extract the juice. Take some lentil powder or chickpea powder and mix basil juice with them. Add rose water to make into a paste. Apply the paste on your skin. Leave it to get dry and then wash with plain water. Basil leaves have antibacterial, antifungal and antiseptic property and is very beneficial for any type of skin irritation.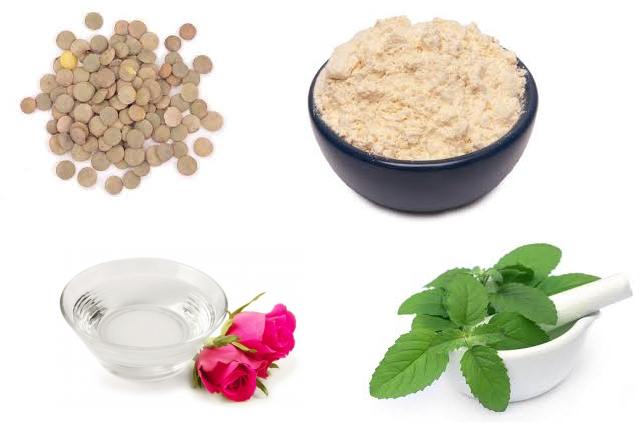 6. Coconut Oil And Camphor
Coconut oil is very thick and works well on itching when it is due to excessive dryness of skin. So take a cup of coconut oil and mix a teaspoon camphor in it. Camphor has cooling effect and it gives relief in itching sensation. Moreover, the anti-inflammatory property of itching cures swelling and redness that is related to itching.
7. Glycerin, Aloevera Juice And Rose Water
Glycerin is very effective for itching as it hydrates it. Aloevera is also good for skin and rose water has property to make your skin soft. Moreover rosewater is a good astringent and balances the elasticity of the skin. Mix glycerin, aleovera juice and rose water in equal amount and apply that on your skin everyday after bath. Do not wash and keep it as long as possible. It also works as natural moisturizer and saves you from the hand of itching.
Also Read
10 Natural Cures For Dry And Itchy Skin
12 Promising Home Remedies For Itching
8. Mint Juice And Olive Oil
Mint juice has cooling effect and its antifungal property cures itching. Take some fresh mint leaves and crush them to extract he juice. Mix few drops of olive oil in it. Then massage the mixture on your skin everyday. Everyday use of mint juice and olive oil saves you from itching sensation.
9. Almond Oil And Milk Cream
Almond oil is effective to cure itching in few days. Take little amount of milk cream and mix almond oil in it. Mix well and apply that on your skin. Almond oil contains a great amount of vitamin E oil which is good for the skin. You will get benefit from everyday use of this product. Cure itching quickly and get a clear skin within few days.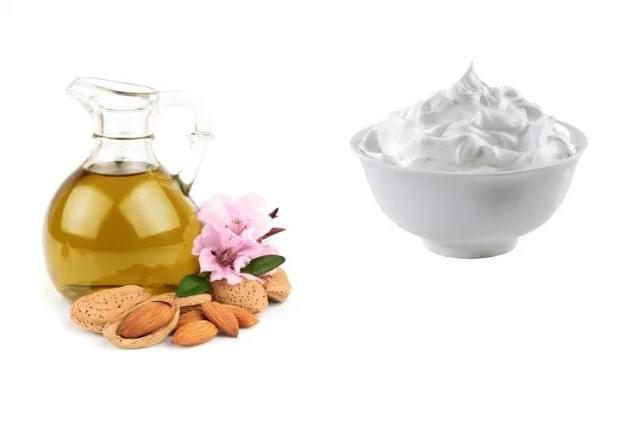 10. Lavender Oil
Lavender oil has antiseptic quality and is very effective in treating various skin problems. Take few drops of lavender oil. Dilute it in water and massage that water on your skin in a round about way. It will help to enhance the blood circulation there. Good blood circulation and antiseptic property of lavender oil help to cure your itching very effectively.
11. Milk
Milk cures itching very fast. If you have itching sensation, then wash that area of skin with plain chilled milk and get the benefit. Go through the article and get various tips on natural remedies of itching. Practice those home remedy tips and get the benefit. But if the problem lingers, do not forget to consult a skin specialist.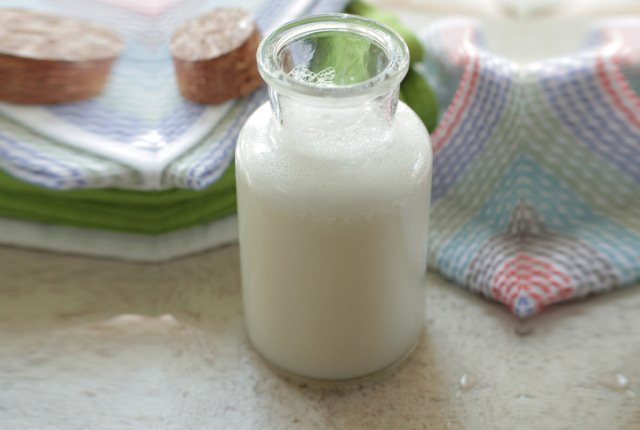 Caution: Please use Home Remedies after Proper Research and Guidance. You accept that you are following any advice at your own risk and will properly research or consult healthcare professional.