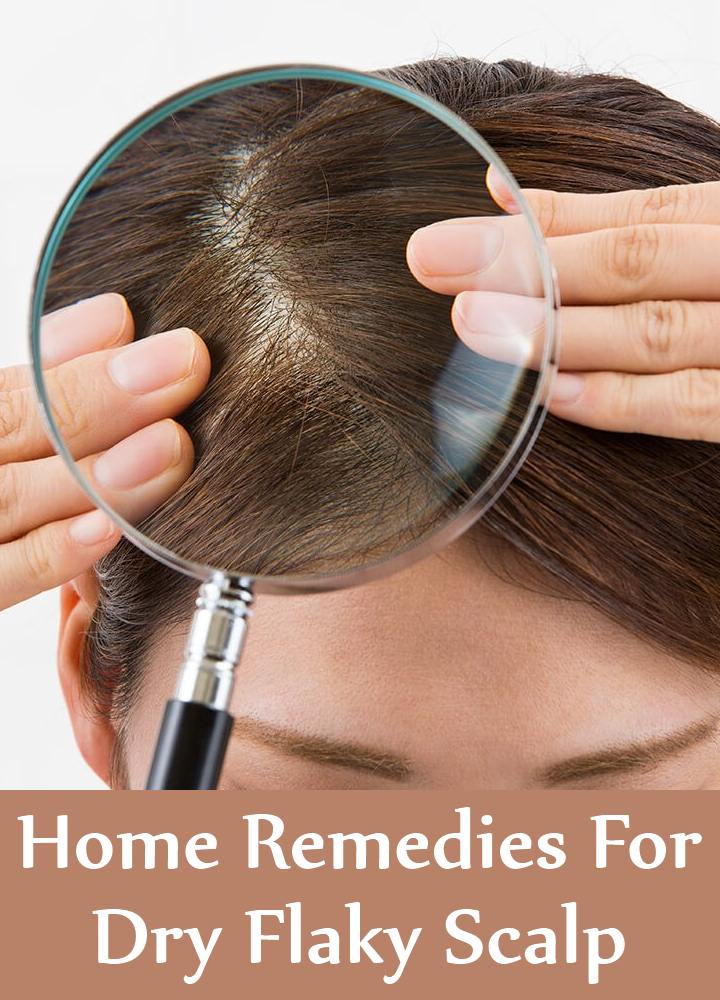 Scalp problems trouble us all throughout our lives. Dry and flaky skin on the scalp is a problem that is encountered by many of us during the dry winter months. Many factors like dandruff, infections, and lack of moisture can be blamed for dry and flaky scalp.
Instead of going after expensive treatment methods, there are some very simple home treatments that can be used for treating the dryness and flakiness of the scalp.
Tips To Cure Dry Flaky Skin Naturally
1. Coconut Oil
Coconut oil is a wonderful moisturizer and anti viral agent and hence good for treating dry and flaky scalp. Take virgin coconut oil in your hands and warm the oil before application. Apply the warm oil in your scalp. Massage with a circular and firm motion so that the coconut oil gets absorbed into the scalp and moisturizes and nourishes the dry and flaky scalp. This has to be done every day for at least fifteen minutes until the scalp recuperates. Once the scalp is adequately moisturized, you can repeat the treatment 2-3 times a week to maintain the effect. Coconut oil massage will also remove the dryness and brittleness of the hair and encourage hair growth.
2. Olive Oil
Olive oil is known for its moisturizing properties and also helps in retaining the moisture on the scalp. Take virgin olive oil and apply on the scalp warm. Massage for fifteen minutes every day and leave it on for an hour. Wash off using a mild shampoo. Again, the treatment has to be continued for several days until all the flakiness subsides. Continue the massage 2-3 times a week to retain the moisture and also prevent further flaking of the scalp.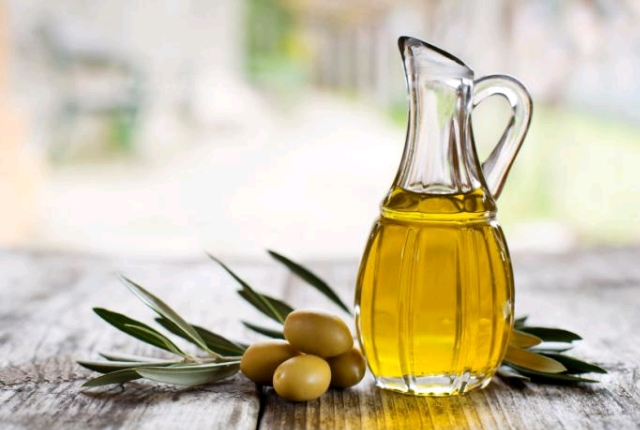 3. Lemon Juice
Lemon juice is a natural exfoliant and helps in removing dry and flaky skin from the scalp. This will also prevent dandruff with constant application. Take lemon juice and apply on the scalp. Allow it to remain on the scalp for half an hour. Lemon will help in removing the dead skin cells that plague the scalp and cause problems like clogging of pores and hair fall as well. When you apply lemon juice on the scalp, make sure that you massage the head with your finger tips. A better option would be to mix lemon juice with some olive oil as well so that the scalp will also be well moisturized in the process.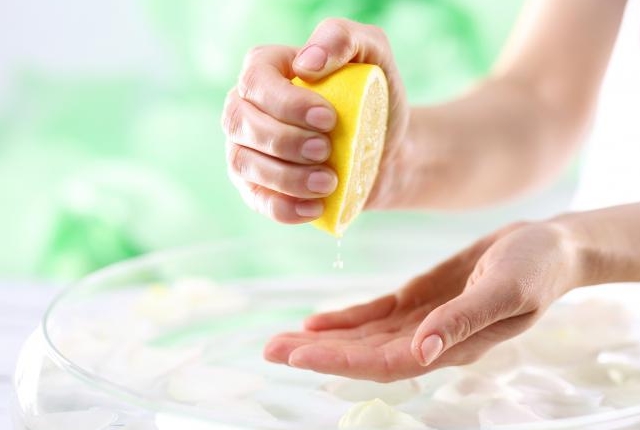 4. Bean Curd, Lemon And Honey
This is a simple treatment that can be done for taking care of dry and flaky scalp. The treatment is gentle enough to be done every day unless you develop some kind of irritation in your scalp. Take Two tablespoons each of bean curd and honey and add four tablespoons of lemon juice to this. This can be massaged on the scalp gently and left on for half an hour. Wash off with a mild shampoo after that. Continue the application every day for best results. Once the dryness is under control, you can reduce the sessions to once or twice a week.
5. Apple Cider Vinegar
Apple cider vinegar is anti-inflammatory in nature and is also great for restoring the pH balance of the scalp, which is another reason for using this as an excellent treatment for dry, flaky scalp. Take apple cider vinegar and dilute it with some water. This has to be applied on the scalp and left on for half an hour. With constant application, apple cider vinegar will remove the pH imbalance in the scalp and also the dead and accumulated cells as well. This will also aid in better hair growth and prevent hair fall due to dry scalp. Apple cider vinegar also makes your hair shiny and smooth. Apple cider vinegar can also be applied without dilution if your skin is not over sensitive.
Also Read:
10 Best Hair Oils For Different Hair And Scalp Conditions
5 Most Effective Home Remedies For Scalp Acne
How To Cure Dry Scalp Naturally
6. Aloe Vera
Aloe is a naturally occurring moisturizing agent and also helps in treating fungal and bacterial infections of the scalp that can make the scalp dry and scaly. For treating the dryness of the scalp, take freshly acquired aloe from the aloe plant and apply on the scalp. Leave it on for a few hours before rinsing it off. Aloe Vera is also a cooling agent and helps in removing heat from the head, which too can cause dry and flaky scalp and also lead to hair fall.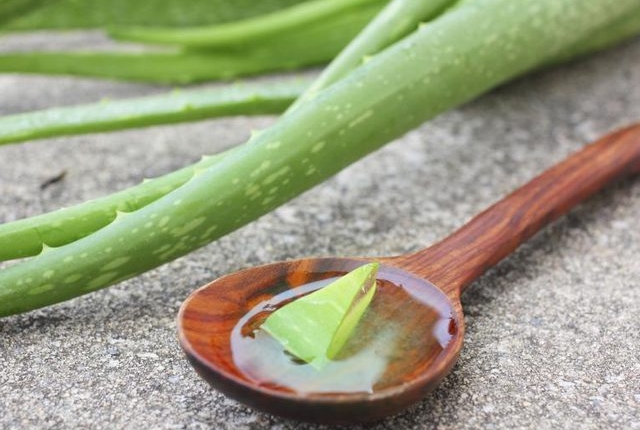 7. Sage
Fresh sage leaves can be lightly crushed and boiled along with a cup of water. Steep for a few minutes and cool it before applying on the head. This can be applied on the scalp after a shower and left on to prevent dryness and also accumulation of dead skin, which will make the scalp dry and flaky.
8. Thyme
Thyme too is an excellent herbal remedy for treating dryness of the scalp. Take one tablespoon of dried thyme and add to 16 ounces of water. Simmer the water until it boils and steep for ten minutes. The infusion can be used on the scalp and hair as a rinse for controlling dryness and flakiness of the scalp.
9. Egg White And Yoghurt
Yoghurt and egg white is a popular remedy that is used for treating hair and scalp problems. Egg contains several proteins and nutrients that are hair healthy and hence excellent for strengthening the scalp and hair follicles. Yoghurt is a natural moisturizer and helps in removing dirt and dead skin cells accumulated on the scalp. Take one egg and a cup of yoghurt. Mix well and apply on the scalp. Leave it on for half an hour before washing off with a shampoo. Repeat thrice a week.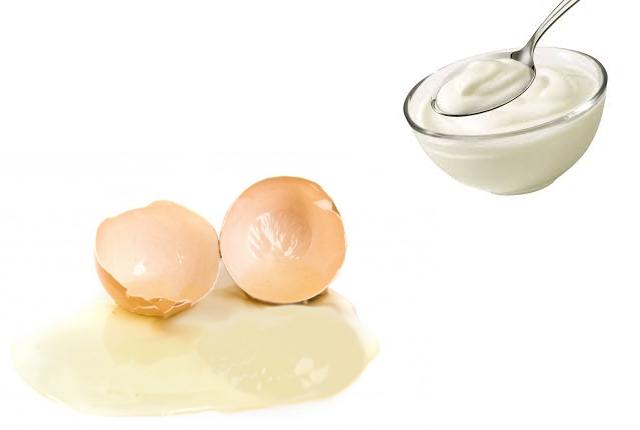 10. Avocado Pulp
Avocados are high in fat and can help in moisturizing the skin and scalp and preventing the hair from turning brittle and dry. Take an avocado and make it into a paste. Apply on the scalp and hair and allow the pulp to get absorbed into the scalp by leaving it for an hour. Avocado treatment has to be continued for several days together so that the dead skin cells will be removed and the scalp will become clean and well nourished. Continue the application for at least one every week to prevent dry scalp.
Caution: Please use Home Remedies after Proper Research and Guidance. You accept that you are following any advice at your own risk and will properly research or consult healthcare professional.