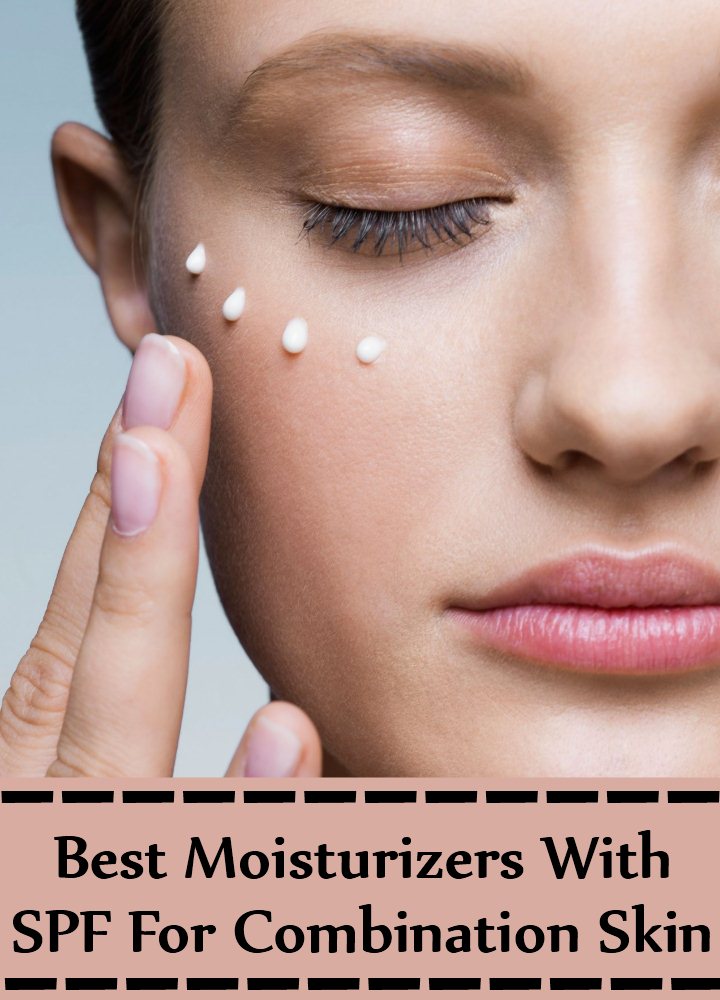 We all know how moisturizer is important for our skin. Let it be oily , combination or dry. It is always recommended to use cream based or oil based moisturizers for dry skin and gel based or water based moisturizers for oily skin. But since combination skin altogether different hence it needs a special care when it comes to moisturisation as well. Apart from moisturizer sunscreen is also a part of our skin care routine which is must whether your are staying in outdoor. Most of us are too lazy to apply too many products on our face . Hence here we are listing down few moisturizers which contains SPF as well specially for combination skin.Lets have a look.
1. Neutrogena Oil Free Moisturizer SPF 15
This brand comes first when it comes to an oil free moisturizer for combination skin. It is specially formulated for Combination skin types. Hence it takes care of your t-zone as well as your dry cheeks. It contains dual action formula which penetrates deep into the skin and gives long lasting nourishment. It contains SPF 15 which provides sun protection as well.
2. The Body Shop Seaweed Mattifying Moisture Lotion SPF 15
Here is an another moisturizer from a well known brand The Body Shop. We all are just fan of its shower gels and body mists. It also has a great moisturizer for combination skin which has the benefits of Seaweed. It is suitable for Combination as well as oily skin. It is very light weight cream which absorbs in your skin in a jiffy. It helps to moisturize the dry patches and also controls the oil which gives shine free look. In addition it contains SPF 15 for sun protection.
3. Olay Natural White 7 in ONE  Glowing Fairness Cream SPF 24
One of the leading brand when it comes to a skincare. It claims to work on your skin in seven ways such as lightening the skin tone, Brightening the dull skin, Evens out the skin, Smoothing the skin, reducing the appearing of dark spots, Moisturisation and Giving you a glowing skin. It also has SPF 24 which protects the skin from harmful sun rays.
4. Forest Essential Light Day Lotion Rose & Marigold SPF 25
This is one of the best herbal brand which claims to contain all natural ingredients. It contains Rose oil and Marigold extracts which helps to sooth the skin while the plum seed oil and rice bran oil helps in brightening and lightening of the skin tone. It also helps in intense hydration and skin cell renewal. Its SPF 25 helps to protect the skin from sun rays
5. Clinique Superdefense SPF 25 Age Defense Moisturizer
One of the top brands which in comes to luxury skin care products. Clinique Super defense Age Defense Moisturizer is specially formulated for combination and oily skin.It is very light weight moisturizer hence it gets absorbed into skin very easily with out leaving any kind of greasy residue behind. It helps to keep skin hydrated through out the day. It also contains SPF 25.
6. L'Oreal  Paris Anti-Imperfections Plus Whitening Cream For 20+
This cream is specially formulated for 20+ skin. It contains salicylic acid which helps to control the pimples and oil secretion. It is suitable for Combination Skin. Due to its light weight structure it gets absorbed in skin in seconds and gives you soft, fresh and shine free skin. It also contains UV filters which protects the skin from harmful UVA and UVB skin.
7. Aroma Magic Aloe Vera Sunscreen Gel SPF 20
This is again a leading brand for Skin care. Earlier it was known as Blossom Kochhars. This is a gel which is suitable for oily as well as combination skin type. It claims to prevent ageing as well tanning. Due to its Aloe Vera Content it hydrates the skin very well without leaving a greasy film behind. It also consist of SPF 20 which helps to protect the skin from UVA and UVB rays.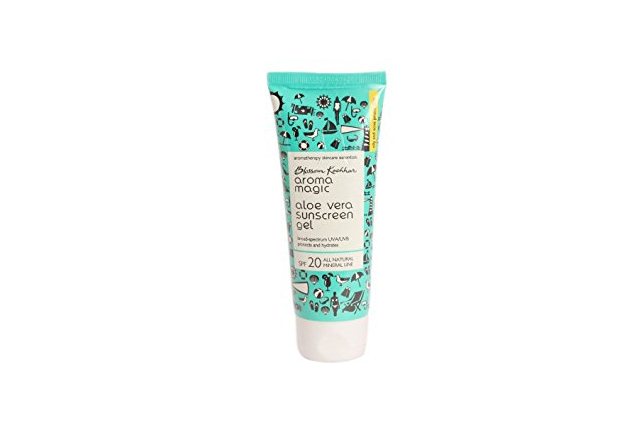 8. Natio Daily Protection SPF 15 Oil Free Moisturizer
This moisturizer claims to contain purifying Tamanu and Neem extracts which helps to clear the skin blemishes and also controls oil secretion which gives you oil free fresh look. It is suitable for combination as well as acne prone skin. It is light weight moisturizer which helps to hydrate the skin and prevent from sun damage since it contains SPF 15.
9. Boscia Oil Free Daily Hydration SPF 15
This is one of the well known skin care brand when it comes to preservatives free beauty products. Its oily Free Daily Hydration moisturizer is suitable for combination skin. It is very light weight which absorbs in your skin in seconds and gives you oil free and hydrated skin. It also consist of SPF 15 which helps the skin from sun damage.
10. Laura Mercier Flawless Skin Mega Moisturizer SPF 25
Again a moisturizer from one of the top luxury skin care brands. It is a very light weight moisturizer which helps to sooth and hydrates the skin. It contains Vitamin E & C which helps in preventing skin from damage. It consist of SPF 15 which is great for Sun protection. It is suitable for Combination as well as normal skin.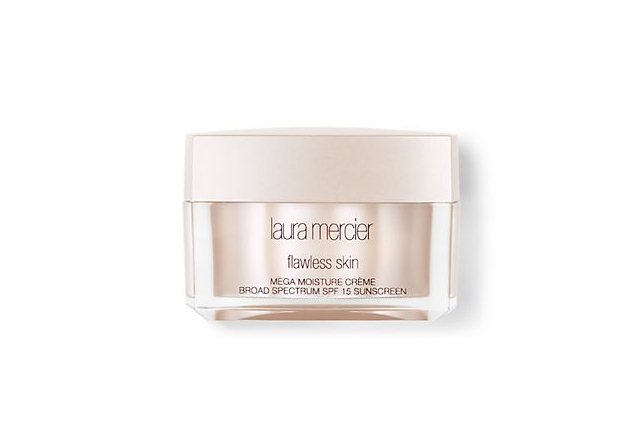 Caution: Please use Home Remedies after Proper Research and Guidance. You accept that you are following any advice at your own risk and will properly research or consult healthcare professional.