Our Hair looks its best when we shampoo it but sigh! . Again at the end of the day it turns to brittle and frizzy. It is always advisable to use a good conditioner after shampoo since shampoo stripes the natural oils from the hair during cleansing process. Conditioner helps to seal the moisture in your hair follicle and keep it soft and smooth. We can choose conditioner from the widest range available in the market and online. We are listing down some of the best conditioners which works best for dry and frizzy hair. Lets get to know.
1. Matrix Biolage Deep Smoothing Conditioner
A very popular salon brand which offers best hair care products. Matrix Biolage Deep Smoothing Conditioner contains a silky serum of Camellia which helps to smoothes the unruly, frizzy and coarse hair . It claims to control the frizz up to a great extent even in the humidity. It detangles and softens the hair by deep conditioning. Hence gives you shiny, smooth and manageable hair. It is SLS and Paraben free product.
2. L'Occitane Repairing Conditioner for Dry & Damaged Hair
One of the Luxurious hair care brand. L'Occitane Repairing Conditioner is enriched with 5 essential oils which deeply nourishes the hair and restores the damaged hair fiber. It claims to Repair and stimulate the hair follicles. Hence adds shine and luster to your hair. It controls frizz to a great extent. This product is silicone and paraben free.
3. L'Oreal Evercurl Hydracharge Conditoner
L'Oreal Evercurl Hydracharge Conditioner claims to contain natural botanical extracts which nourishes the hair with weighing it down. It is suitable for curly hair which are prone to frizz. This Conditioner helps to remove unwanted frizz and smooths hair . This Conditioner is free from Parabens, Harsh Salts and Sulphates.
4. Aussie 3 Minute Miracle Moist Conditioner
One of the highly raved hair care brand which claims to penetrate 3 times more moisture into your hair in just 3 minute. Aussie 3 Minutes Miracle Moist Conditioner deep conditions you hair and fix the dry and frizzy hair in a jiffy. This product has also won Allure's Beauty Expert Award in 2012. This conditioner is suitable for all hair types.
5. John Freida Frizz Ease Smooth Start Conditioner
John Freida Frizz Ease Smooth Start Conditioner contains Frizz Mending Complex which claims to give you 100% flawless and Frizz Free Hair. It smoothes hair and repairs it by sealing the split ends. It helps to restore hairs natural defense against frizz. It is also safe for colored and chemically treated hair. It contains Silicons and Sulfates.
6. Dove Nourishing Oil Care Conditioner
Dove Nourishing Oil Care Conditioner claims to contain Golden Ribbon of treatment in the form of Vita Oils. It penetrates deep inside your hair and restores softness, shine and smoothness. It seals the hair cuticles to lock the nourishment and smooth the frizz. This product contains parabens.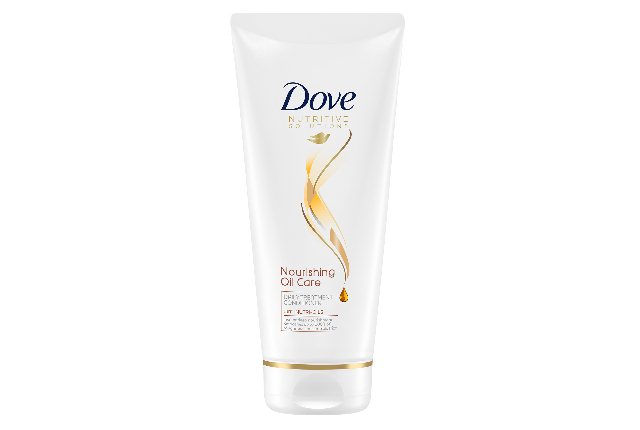 7. Organix Repairing Awapuhi Ginger Conditioner
Organix is known as one of the luxurious hair care brand. Its Repairing Awapuhi Ginger Conditioner Claims to contain Hawaiian Beauty secret of rich Awapuhi Ginger Extracts which softens the dry and coarse hair. It also stimulates the scalp with the freshness of ginger. Its Keratin protein content helps to restore, soften and strengthen the hair from within. Hence as a resukt you got stronger, softer, shiny and frizz free hair.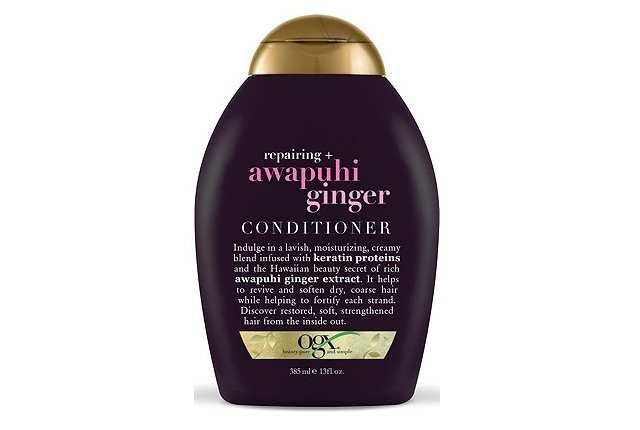 8. Matrix Biolage Oil Therapie Ultra Nourishing Oil Conditioner
Another great product from the Matrix. An Ultra Nourishing Oil Conditioner claims to smooth out hair fiber hence makes it healthy and shiny. It is thick in consistency . It is enriched with olive oil which deeply nourishes your hair and make it manageable. It gives you soft , shiny and healthy hair. It is suitable for all type of hair. It controls the frizz effectively.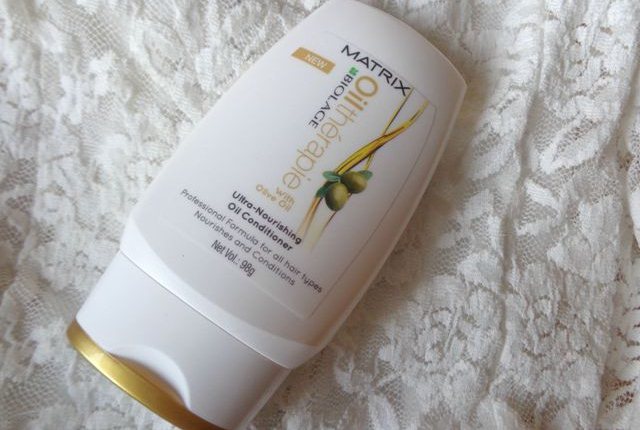 9. Tresemme Smooth And Shine Conditioner
Most of us rave about this hair care brand. It has best shampoos and conditioners in its kitty. Tresemme Smooth and Shine conditioner is one of it. It contains Vitamin H and Silk Protein which deeply hydrates the dry and rough hair . It makes your hair silky by smoothing out the frizz. It also doesn't weigh down your hair. It is ideal for daily use and suits all types of hair. This product contains silicons.
10. Patanjali Damage Control Hair Conditioner
Patanjali is one of the well known herbal brand. Patanjali Damage Conditioner is one of the most raved product which claims to treat dry and rough hair. Its herbal extracts such as Aloe Vera Juice, Sunflower Oil, Hempseed Oil, Wheat germ oil, False Daisy , Indian Gooseberry seed oil and Almond oil provides deep conditioning to your hair and makes it manageable.
That'it. That was the list. Let us know if you have any other suggestion as well.
Caution: Please use Home Remedies after Proper Research and Guidance. You accept that you are following any advice at your own risk and will properly research or consult healthcare professional.