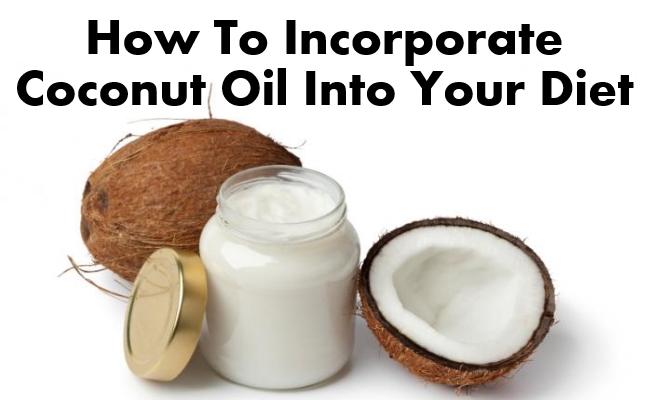 Coconut oil is very good as hair oil. It is very good as a food also. Including the oil in ones diet has many health benefits. The oil helps in improving heart health. It controls cholesterol levels in our body. The oil has antiseptic properties and it helps in curing infection caused by microorganisms. It is very good for bones and teeth. The oil can improve metabolism and energy levels. Taking coconut oil can improve the immunity. The oil has anti-inflammatory properties. It can cure skin problems like wrinkles. The oil is very good for the hair also. Looking at its health benefits, you should start taking coconut oil as a food. We will give ideas for consuming the oil so that you remain healthy and disease free.
Following Are Some Useful Tips On How To Incorporate Coconut Oil Into Your Diet:
Cook Daily Food
The best way to consume coconut oil is to cook the daily food in it. Use the oil instead of using the regular vegetable oils. You can cook many types of foods coconut oil. Use the virgin variety of coconut oil for cooking purposes.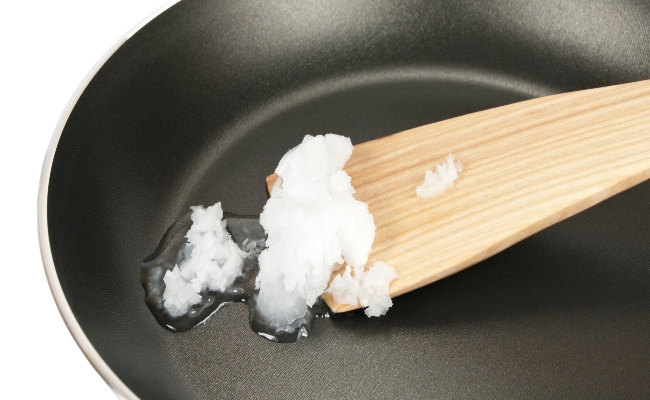 Cook Popcorn
Popcorn is a favorite snack for all of us. You can cook popcorn using coconut oil. Add corn kernels to coconut oil. Cook and cover with a lid. The corn will start popping. When all corn kernels are popped, remove from heat. Enjoy hot popcorn.
Make Salad Dressings
Make healthier salads by preparing the dressings with coconut oil. Choose any salad dressing recipe with olive oil, vinegar, salt, pepper and other ingredients you like. Mix coconut oil in it. Add the dressing to salad vegetables. Stir well and toss the salad.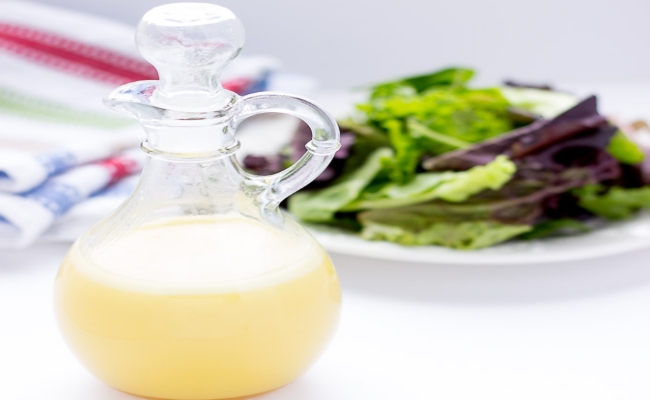 Make Mayonnaise
Enjoy a healthier version of mayonnaise by adding coconut oil in it. Make the mayonnaise by adding olive oil and little amount of coconut oil. To this, you should add eggs and salt. Blend well to make a healthy coconut oil mayonnaise.
Drink With Water
Coconut oil is a wonder remedy for obese people. It helps in losing weight. Add one tablespoon of oil in one-cup hot water. Stir and mix well. Consume the drink. You can also mix the oil with herbal tea for getting weight loss benefits.
Make Smoothies and Chocolate Drinks
Many of us love to have smoothies and chocolate drinks. Coconut oil can be added to both these drinks. Melt the oil and add to smoothies for a healthy drink. Add the oil to hot chocolate drink for getting its health benefits.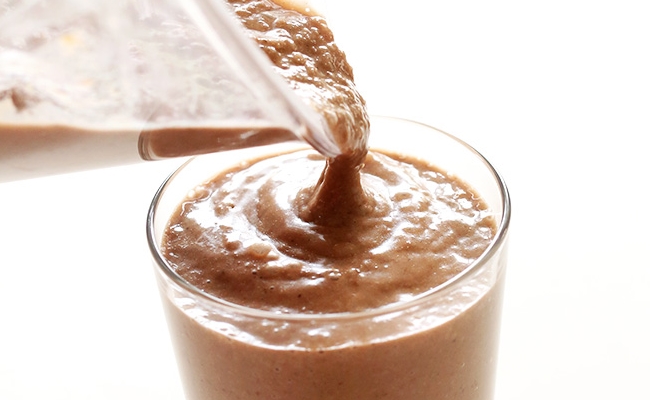 Make Sweet Potato Chips
Make sweet potato chips with coconut oil. For this, you need to apply coconut oil on sweet potato slices. Use a brush for applying oil. Bake the chips in oven for fifteen minutes. Enjoy the chips after adding salt in it. Sweet potato chips served with salsa are very tasty.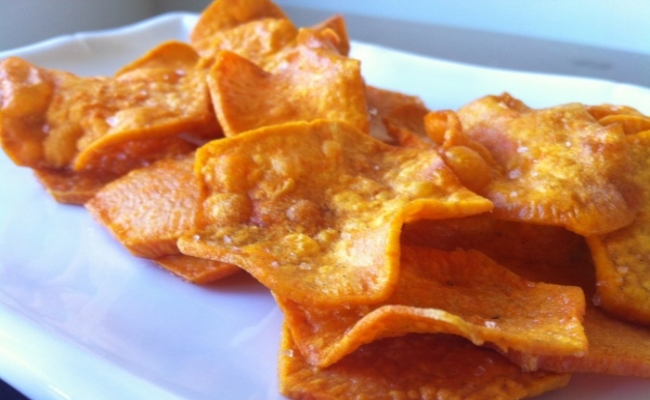 Add To Tea and Coffee
You can add coconut oil to the caffeinated drinks you take daily. Add it to tea and coffee. The oil will make these drinks rich and creamy. Use the right amount of oil so that tea and coffee doesn't become too much oily.
Consume Coconut Milk
Coconut milk contains high amounts of oil also. It is a good way to consume coconut oil in an indirect way. Always use freshly extracted coconut milk. You can make drinks, soups and smoothies with coconut milk.
Make Coconut Milk Desserts
You can also use coconut milk for making desserts. It will help in incorporating coconut oil in your diet indirectly. Make chocolate pudding, bread pudding, Thai desserts and ice cream with coconut milk.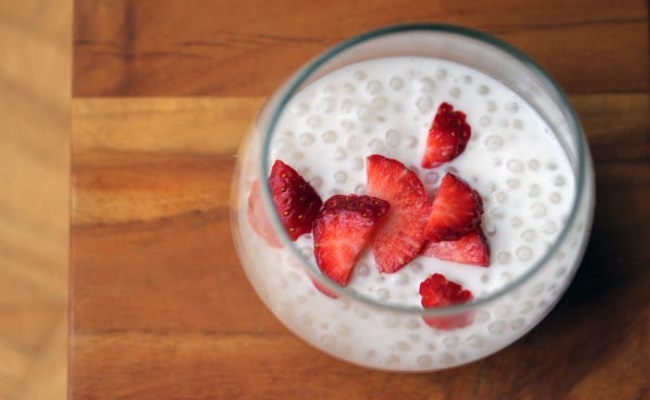 Fry Food
Another way to use coconut oil is to do frying in it. Fried foods taste very good when made in this oil. Use it for shallow frying or deep-frying. Fry your favorite dishes in coconut oil for an improved taste and flavor.
Add To Oatmeal
Many people like to start the day with a breakfast of oatmeal. You can make the breakfast healthier by adding coconut oil in it. Mix the oil in warm oatmeal. One tablespoon of oil is enough for one serving of oatmeal.
Add To Baked Foods
Baked foods can be made with coconut oil. If you are using one-cup oil for baking cakes, biscuits, cookies and other baked foods, add three fourth cup coconut oil instead of that. It gives a nice aroma to baked foods.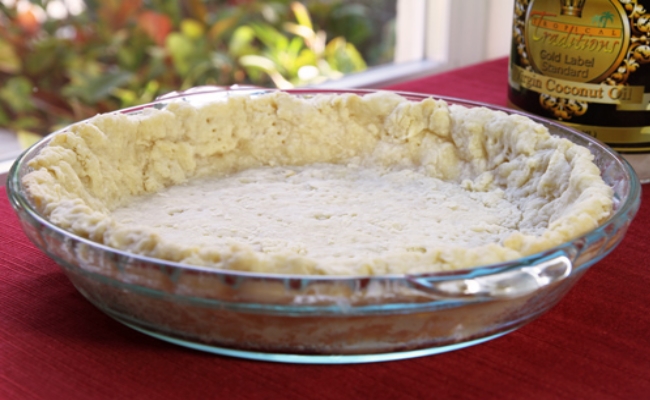 Make Chocolates and Candies
Make the chocolates healthy by adding coconut oil while cooking it. When you are making chocolate at home with chocolate compound or cocoa powder, just add coconut oil to it. You can make candy bars with coconut oil.
Make Non-Veg Foods
You can use coconut oil for frying non-vegetarian foods like eggs, shrimp and meat. The best way to do this is pan-frying the food. Coat the cooking pan with oil. Add non-veg foods and cook. Fish can be fried in this way.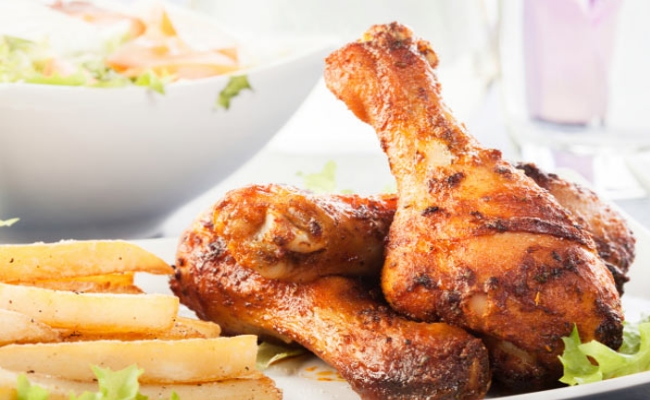 Caution: Please use Home Remedies after Proper Research and Guidance. You accept that you are following any advice at your own risk and will properly research or consult healthcare professional.