Sometimes a cough can be very trying and just won't go away whatever you do. In such cases, we mostly resort to antibiotics and cough syrups that give temporary relief.
There is absolutely no need for going after such medications for suppressing cough. It can be done at home with the help of simple remedies that you would find in the kitchen. Here are a few of them that can ease your cough, however severe it may be and whether it troubles you in the morning, evening or nighttime.
Cough Suppressant Natural Remedies
Lemon
Lemon helps in drying up phlegm and is an excellent remedy for many respiratory infections and ailments that involve phlegm and cause blockages in the respiratory tract. Take one medium sized lemon and squeeze the juice out of it. Add equal amounts of honey and drink one tablespoon of this mixture every two hours.
Another way to use lemon is to cut into small pieces and warm the pieces slightly under a low flame or in a microwave for ten second. Add a pinch of salt and some black pepper and suck on this piece until your feel relieved.
Ginger
Ginger stalk can be sucked on to suppress cough. Alternatively, take one tablespoon of ginger juice and honey and some pepper powder and drink thrice a day. Ginger increases blood circulation and honey moisturizes the throat. Pepper is an antibacterial agent and makes your nose run so that the phlegm can be removed.
Honey
Dry cough can be particularly severe at night and you can go into bouts of cough in the morning as well. A simple way to prevent this is to hydrate your throat and prevent throat dryness and irritation.
Take a glass of warm water and add a tablespoon of organic honey to this. This can be taken 2-3 times a day to keep the throat well moisturized. Honey can also be taken on its own or added with lemon juice or ginger juice as well to act as a cough suppressant.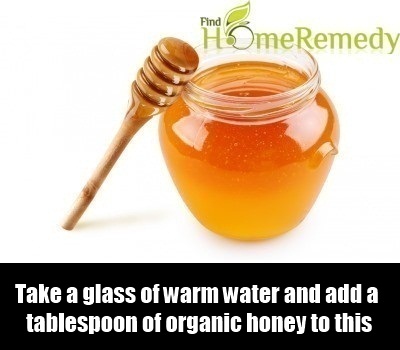 Grape Juice
Grape juice is rich in vitamin C, a natural immune booster and also antioxidant. Taking grape juice several times a day is a good way to treat your cough and prevent frequent bouts of cough as well.
Take one tablespoon of grape juice and add some honey to this. You may add this to a cup of warm water or drink it as it is to suppress cough and other respiratory illnesses.
Apple Cider Vinegar
Apple cider vinegar is an antibacterial agent and helps in treating cough from its root. Take one cup of warm water and add one teaspoon of apple cider vinegar to this. Sweeten with honey and take it once a day for suppressing cough.
Onion
The sulphur in onion is a good healing agent and is excellent for lung disorders and also for suppressing cough and other respiratory ailments. Take one tablespoon of onion and add one teaspoon honey to this. This can be left for 4-5 hours before consuming it twice daily.
Onion is also an antibacterial agent and helps in removing any bacteria that could have led to the infection. Chew a slice of onion in your mouth and drink the juice slowly, allowing it to trickle down the mouth so that the bacteria gets killed.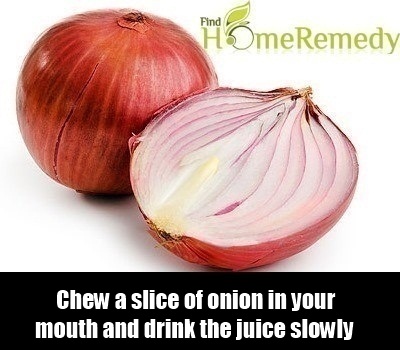 Basil
Basil leaves are very powerful natural remedies that can be administered for suppressing cough cold and other forms of infections. Basil leaves are very hot and antibacterial and the combined action will act on the bacteria and suppress its action, thereby reducing the cough and soothing the throat as well.
Take a tablespoon of basil leaf extract and consume it with honey. Alternatively, you can chew 2-4 basil leaves every day morning. A tea can also be prepared by adding a 4-5 basil leaves to a cup of water and simmering it for ten minutes before taking it 2-3 times a day.
Cayenne Pepper
Cayenne pepper too is very hot and make you body hot, thereby melting the mucus that is trapped in your chest and respiratory tract, causing you to cough uncontrollably.
Take ¼ th teaspoon of cayenne pepper and add this to one glass of warm water. Consume it to initiate a running nose and suppress the cough. Cayenne pepper can also be taken along with honey, ginger and cloves to increase its effect as a natural cough suppressant.
Almonds
Almonds too are known to be a good cough suppressant due to its nutritious content and moisturizing abilities. Take handful of them in water and leave it overnight. Grind them to form a paste and take it every day morning for suppressing cough. If you have nighttime cough, almond paste can be  taken in the night before bedtime.
Also Read
Cough Home Remedies For Adults
Home Remedies For Cough
6 Natural Remedies To Treat Cough
Peppermint Tea
The refreshing and soothing properties of peppermint are well known and this is beneficial in treating cough, cold and other related disorders of the body.
The cool sensation given out by peppermint helps in numbing pain and other difficulties associated with respiratory infections. Take few leaves of peppermint and add this to a cup of boiling water. Simmer for ten minutes and drink hot. Peppermint tea bags too are available for easy preparation. Chewing a few leaves of peppermint too helps in easing cough.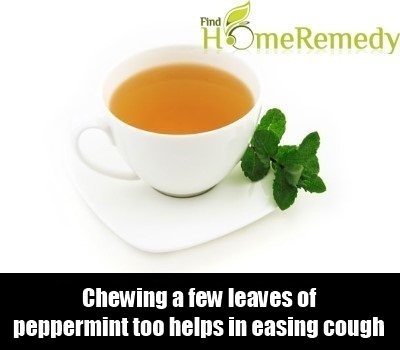 Water
Sometimes cough can be triggered due to dry throat. Phlegm too can be trapped in the chest and respiratory tract, causing breathing difficulty and severe cough. This can be treated through adequate intake of water. Water helps to hydrate the throat and also melt the phlegm. Drinking hot or warm water is recommended when you have severe cough and phlegm build up.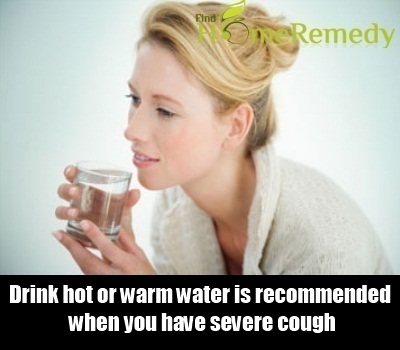 Eucalyptus Oil
Eucalyptus oil is one of the best essential oils that help in opening up airway passages and prevent coughing continuously. Add a few drops of eucalyptus oil to a pot of boiling water and inhale the steam before bedtime.
This will suppress cough and prevent breathing difficulty. Spray some eucalyptus on to your handkerchief or pillow cover and use it during the day and while sleeping. This is a good way to suppress cough.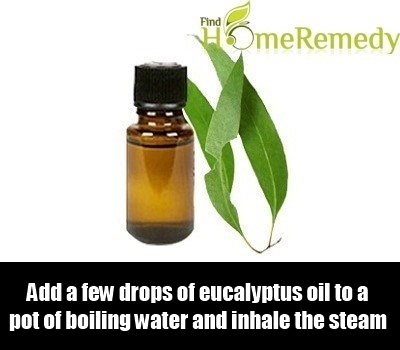 Caution: Please use Home Remedies after Proper Research and Guidance. You accept that you are following any advice at your own risk and will properly research or consult healthcare professional.