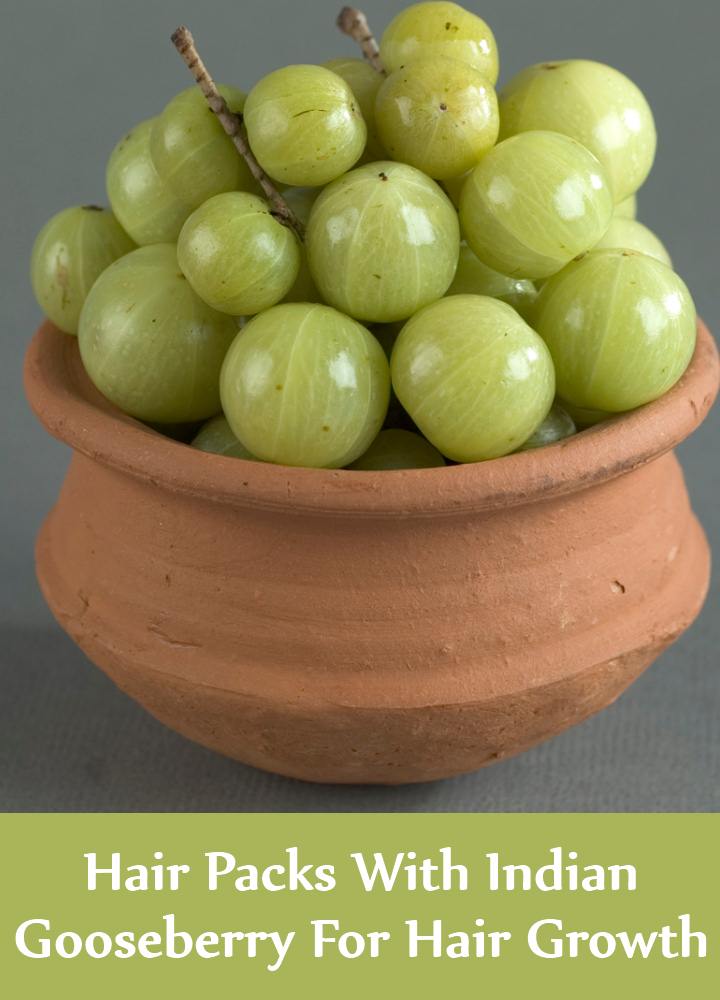 Indian Gooseberry, also referred to as Amla, is a magical ingredient that is often associated with fast hair growth. Whether you eat the raw fruit, use the dried Indian gooseberry powder or opt for Indian gooseberry oil, it is extremely beneficial for the body. It is packed with antioxidants, Vitamin C, flavonoids and tannins. Regular use of Indian gooseberry improves the hair texture, prevents hair scalp infections and makes the hair stronger. It is also known to enhance hair texture and promote rapid hair growth. It also helps to control common hair problems such as split-ends and excessive hair fall.
Let's Find Out 5 Amazing Hair Packs With Indian Gooseberry That Will Promote Hair Growth:
1. Indian Gooseberry Powder And Egg Pack
Eggs are rich in proteins and can be extremely beneficial for hair growth. It nourishes the hair follicles and shafts, thereby making them stronger. To prepare this pack, whisk 2 eggs in a bowl. Add half a cup of Indian gooseberry powder to it and mix thoroughly. Make a smooth paste and apply it on your scalp and hair. Leave it for 40 minutes to an hour before washing off with cold water. This can be applied once a week to promote hair growth.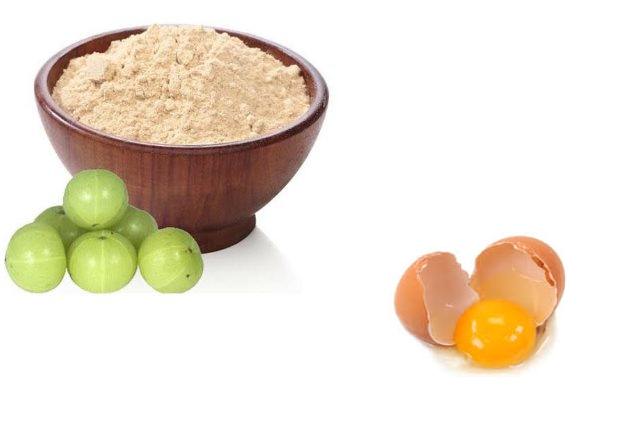 2. Indian Gooseberry And Lemon Juice Hair Pack
Indian gooseberry juice is also very effective for hair growth. Prepare a simple hair pack with one tablespoon Indian gooseberry juice and mix it with an equal quantity of lemon juice. Apply this pack on the scalp and gently massage for 5 minutes. Leave it for 10 minutes before washing off. Use this hair pack once or twice in a fortnight. Vitamin C in Indian gooseberry and lemon juice boosts the collagen levels in hair and therefore, helps in faster hair growth.
3. Indian Gooseberry And Henna Powder Hair Pack
If you want to achieve healthy hair growth, henna and Indian gooseberry hair pack will help you immensely. Henna is known to boost scalp health and keeps away dirt from the hair follicles. As a result, it prevents infections and promotes hair growth. To prepare this pack at home, combine 3 tablespoon of henna with 1 tablespoon of Indian gooseberry powder. Mix it with 4 tablespoon of warm water. Add a little bit of lemon juice to it and leave it for 1 to 2 hours. Apply this pack on the scalp and hair, covering it from the root to tips. Leave it for an hour and wash off with a sulfate free shampoo.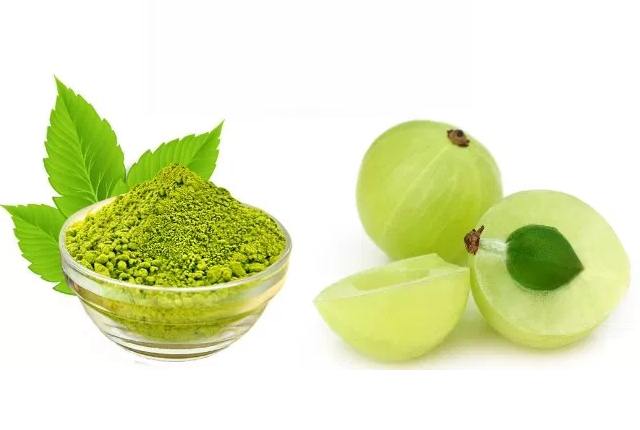 4. Indian Gooseberry And Coconut Oil Hair Pack
Coconut oil is extremely beneficial for healthy hair growth. When combined with Indian gooseberry powder it enhances hair growth to a large extent. To make this pack, take 2 tablespoons of coconut oil in a pan and heat it. Add 2 teaspoons of Indian gooseberry powder and allow the oil to turn brownish. Switch off the flame and let the oil cool down. Apply it to your scalp and hair when the hair pack is slightly warm. Gently massage and leave it for 30 minutes. Wash off with a mild shampoo.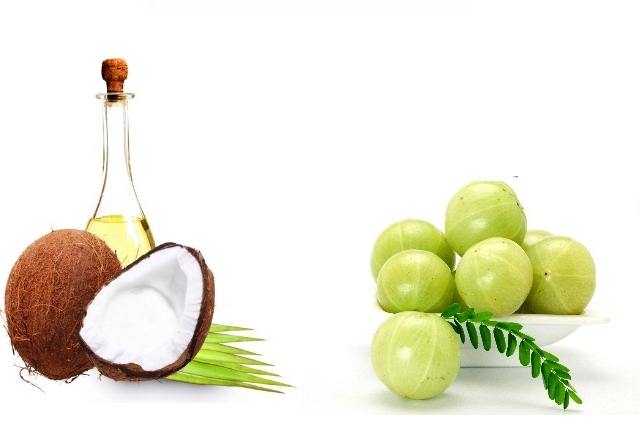 5. Curry Leaves And Indian Gooseberry Hair Pack
To prepare this amazing hair pack, take a pan and heat 1 cup coconut oil. When it is slightly hot, add 1/4 cup of chopped Indian gooseberry along with an equal quantity of curry leaves. Let the oil turn brown in color. Switch off the flame and let it cool down. Strain the oil and use it as a hair pack. Apply it all over the scalp and hair. Massage and leave it for 30 minutes. Wash off with cool water and a mild shampoo.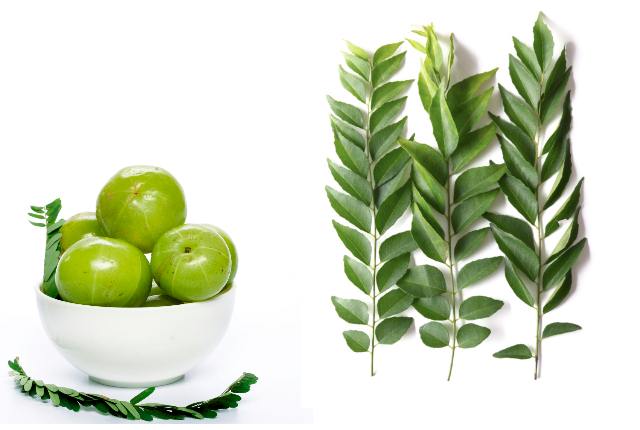 Caution: Please use Home Remedies after Proper Research and Guidance. You accept that you are following any advice at your own risk and will properly research or consult healthcare professional.