Lemon is an amazing and citrus rich food which has numerous benefits over the skin. From skin brightening too fighting pigmentation over the skin, this amazing ingredient would work wonders on the skin! Lemon peel is just as nourishing and nutritious as the lemon juice which is rich with vitamin c, amazing acids and ant oxidants. The most amazing benefits of lemon peel are on the skin! The lemon peel can be used to prepare different masks and face packs for various reasons. For skin brightening, for removing sun tan, for fighting pigmentation, for acne and pimples etc. this flawless lemon peel is used in different ways with cool other ingredients! If you are unaware regarding the lemon peel powder and its uses, here are some of the coolest lemon peel masks with numerous advantages for awesome effects!
1. Gram Flour Lemon Peel Mask
Gram flour is a cool and traditional kitchen ingredient which is used in numerous skin care products for an instant glow and for fighting greasy, oily and infected skin! You can use this amazing ingredient with lemon peel powder for flawless and refreshing skin! Mix some gram flour powder, lemon peel powder and lemon juice and apply this mask on your face! This mixture would simply nourish and condition your skin while getting you rid of the excess oil and greasiness!
2. Cucumber Lemon Peel
Cucumber juice is a soothing ingredient which would never fail to work miracles on the skin. If you feel that your skin has got dull, tired and lifeless, you need a mask which can repair the skin rejuvenate it and make it blissful! Mix some cucumber juice and lemon peel powder and apply this refreshing mask on your face. Especially in summers, this mask would get you a soothing and calming feel! Also this amazing pack would fight the pigmented skin, patchy skin, dry skin, and greasy skin in fractions of time!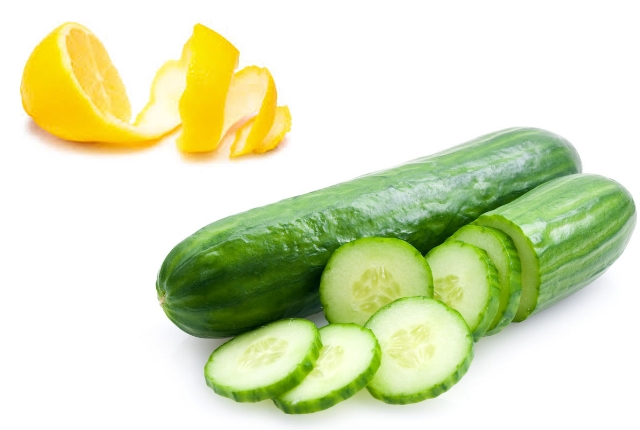 3. Sandalwood Lemon Peel
Sandalwood is an amazing and natural product which can make your skin adorably smooth! These redefining ingredients are ultra smooth and supple over the skin and would never fail to get flawless results! Mix some sandalwood powder and lemon peel powder. Add little rose water and apply this refreshing mask on your face! This is a mask giving try due to its ski enriching and nourishing elements!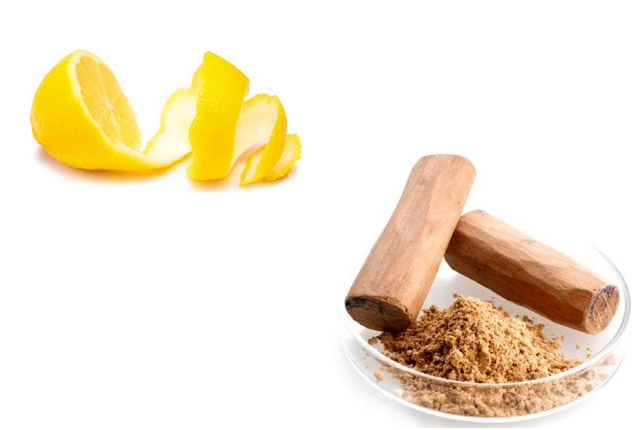 4. Honey Lemon Peel
Honey is a natural smoothening and soothing ingredient which has numerous benefits over the skin. If your skin feels dry, itchy, dull and quite thirsty, you can apply this amazing mask which is filled with all the nourishment and skin enriching properties. Mix some honey and lemon peel powder and apply this cool mask on your face. This would simply get you dazzling results for sure! Honey is such a moisturizing agent which can nourish and condition your skin and along with lemon peel powder, it would simply make your skin bright, tight and gorgeous with time!
5. Turmeric Lemon Peel
Turmeric is an amazing ingredient which would simply never fail to make your skin look flawless and supremely stunning! Get some turmeric powder, lemon peel powder and little rose water and apply this refreshing mask on your face. This mask would get you rid of pimples, acne, greasy skin and such other skin issues. Try this breathtaking mask and get all the glory in just few applications! Nothing can work as miraculously and in an awesome way as this cool mask! Extract all the benefits of turmeric over your skin and explore your rejuvenated and cool skin this season with this awesome mask!
6. Baking Soda Lemon Peel Oatmeal Mask
If you want a cleansing mask which can get your skin nourished and exfoliated, go for this iconic mask and you would love the results. Baking soda is an ultimate cleansing agent which is coo and amazing over the skin issues, dirt, impurities and dead skin cells. Oatmeal and lemon peel powder would make the skin nourished and gorgeous! Try this exclusive and nourishing mask for beautiful skin with the richness of oatmeal, nourishment of lemon peel and cleansing of baking soda!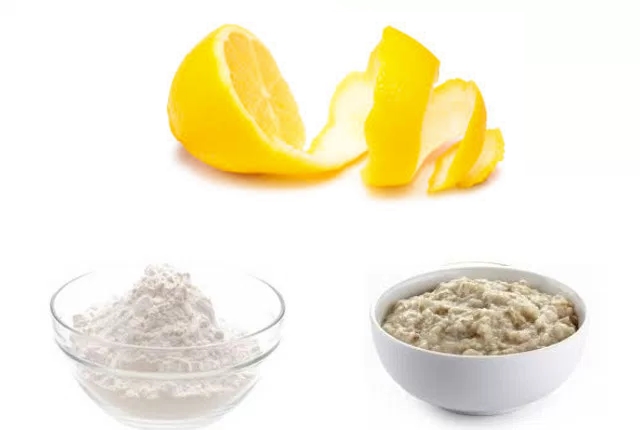 7. Yogurt Lemon Peel Mask
If you have any skin issue like pimples, acne, dry and itchy skin, you can try this ultimate bacteria fighting mask which can get you uncountable benefits! This stunning mask is rich with the anti bacteria properties of yogurt ad bleaching properties of lemon peel powder. Mix these two fascinating ingredients and apply this mixture on your face! We assure you would get some exciting and thrilling impacts on your skin and people would surely ask you for your beauty secret!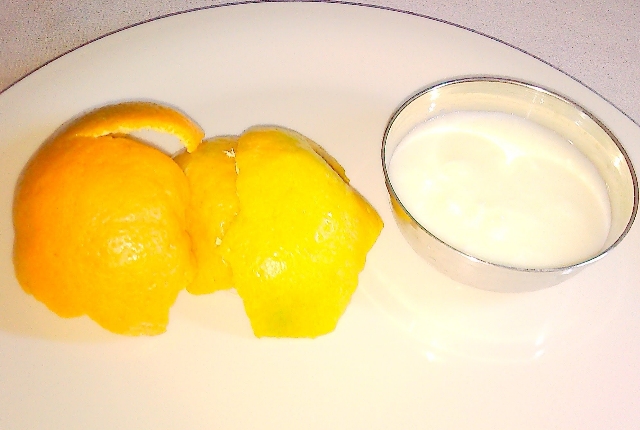 Caution: Please use Home Remedies after Proper Research and Guidance. You accept that you are following any advice at your own risk and will properly research or consult healthcare professional.