Essential oils are available in numerous quantities and stunning different flavors which can nourish your skin and make it beautiful we all love the kitchen ingredients like coffee powder, sugar, salt and such handy ingredients which are effective in skin cleansing and would get flawless results on your skin. A perfect blend of these ingredients and nourishing essential oils would simply make your skin admirably smooth and velvety soft! If you love to experiment with the stunning natural products with harmless benefits, and no chemicals, you must try these cool DIY scrubs prepared from essential oils and scrubbing ingredients which would clean and exfoliate it for a blissful glow! You can try these awesome recipes would never fail to enhance your skin, boost elasticity and get instant brightness on your face!
1. Peppermint Green Tea And Sugar Scrub
Peppermint oil is such a soothing and tinted essential oil which has numerous benefits when it comes to skin. If you want refreshing oil and scrubbing ingredient combination, select these ingredients and you would simply fall I love with the dazzling blend! Filled with rich antioxidants, cleansing sugar crystals and minerals, this scrub would not only exfoliate your skin but would also nourish it from the depth!
2. Juniper Essential Oil With Coffee Powder Scrub
With unknown skin enriching benefits, this amazing oil would refresh your skin with its rich ingredients and result into flawless skin. For improving the texture of your skin while making it smoother and softer, you can try juniper essential oil with coffee powder. Juniper oil would soften your skin while coffee powder would tighten your skin, make it brighter and get some miraculous results. Try this scrub and get your skin rejuvenated with each application!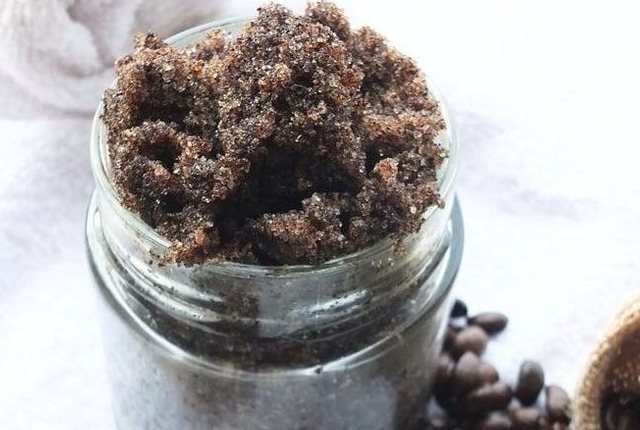 3. Almond Oil Green Tea And Epsom Salt Scrub
Almond essential oil is the most nourishing and skin friendly oil which would nourish your skin and make it firmer. Green tea is enriched with antioxidants and skin freshening elements which would never fail to make your skin look smooth and radiant. Also Epsom salt is a scrubbing ingredient which would cleanse your skin, remove the impurities and make it velvety soft day by day. Try this all in one scrub and get flawless results!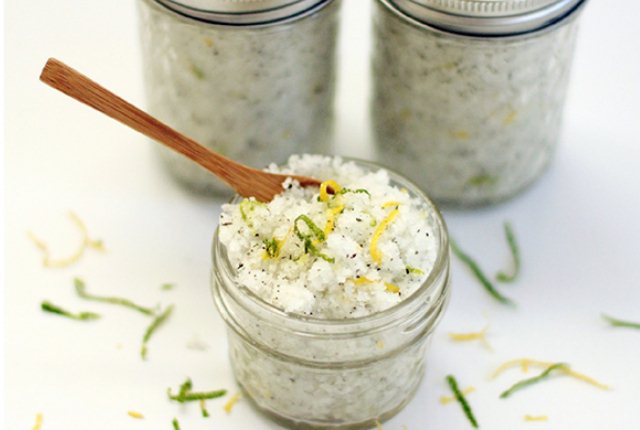 4. Lavender Oil Shea Butter Scrub
If you want a two in one scrub with the benefits of skin moisturization and softening, go for this super cool scrub which would never let you down. Lavender oil is widely preferred oil for skin nourishing and enrichment due to its non oily texture and mesmerizing fragrance. Also it nourishes the skin and makes it smooth as never before. Shea butter is a deep conditioning agent which would repair skin damage and get flawless smooth skin day by day!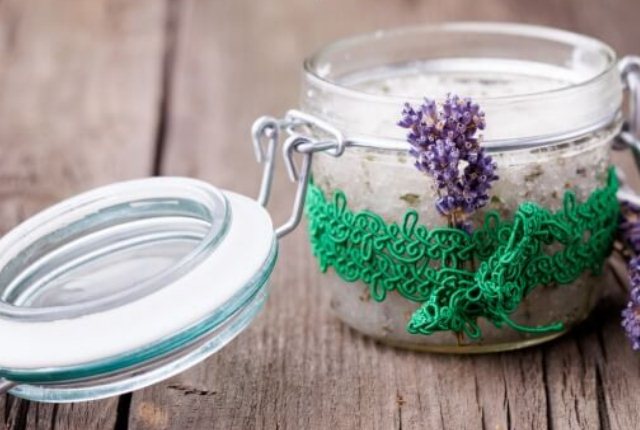 5. Jojoba Oil And Sugar Scrub
The sweetness of sugar and stunning fragrance of jojoba oil would get you a perfect scented scrub which you would get addicted to. The soothing scrub would fight the dirt, impurities, toxic substance along with dead skin cells and enrich your smooth skin. If you want glorious skin in a short span of time, get instant blush and freshness in your skin with this scrub, sugar is capable to nourish and smoothen your skin in a single application while jojoba oil would make your skin look dreamy blissful and velvety smooth!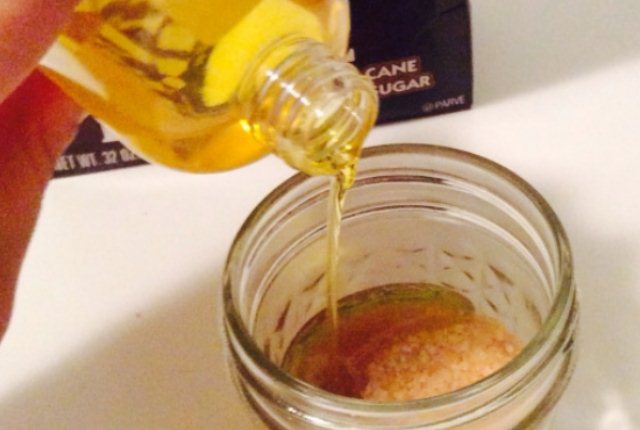 6. Lemon Essential Oil With Brown Sugar
This is a perfect combination if you love the refreshing fragrance and feel of citrus. If you are bored with the typical sweet smelling scrubs, you can try this super cool scrub which can nourish your skin leaving you with intense freshness. Lemon essential oil would make your skin feel sooth and soft while brown sugar is a nourishing ingredient which can never fail to make your skin adorable soft. This perfect combination of ingredients would get your dead skin removed leading you towards enviably soft skin forever!
7. Peppermint Oil And Sea Salt Scrub
We all know that sea salt crystals are glorious and miraculous over the skin when it comes to scrubbing. If you want a flawless and clear complexion, go for this soothing scrub which would remove the dirt and brighten your skin. Peppermint oil and sea salt would together fight all the dirt and impurities while acting as skin enriching elements! Try this scrub and flaunt your adorable skin!
8. Lavender Oil Cocoa Butter And Vitamin E Oil Scrub
We love this adorable mixture of oils and butter which would simply nourish your skin making it iconic smooth! Lavender oil would mesmerize you with its redefining fragrance, cocoa butter would repair your dry skin maintaining its smoothness while vitamin e oil would tighten and brighten your skin beautifully! Try this scrub and fall in love with your rejuvenated skin.
Caution: Please use Home Remedies after Proper Research and Guidance. You accept that you are following any advice at your own risk and will properly research or consult healthcare professional.