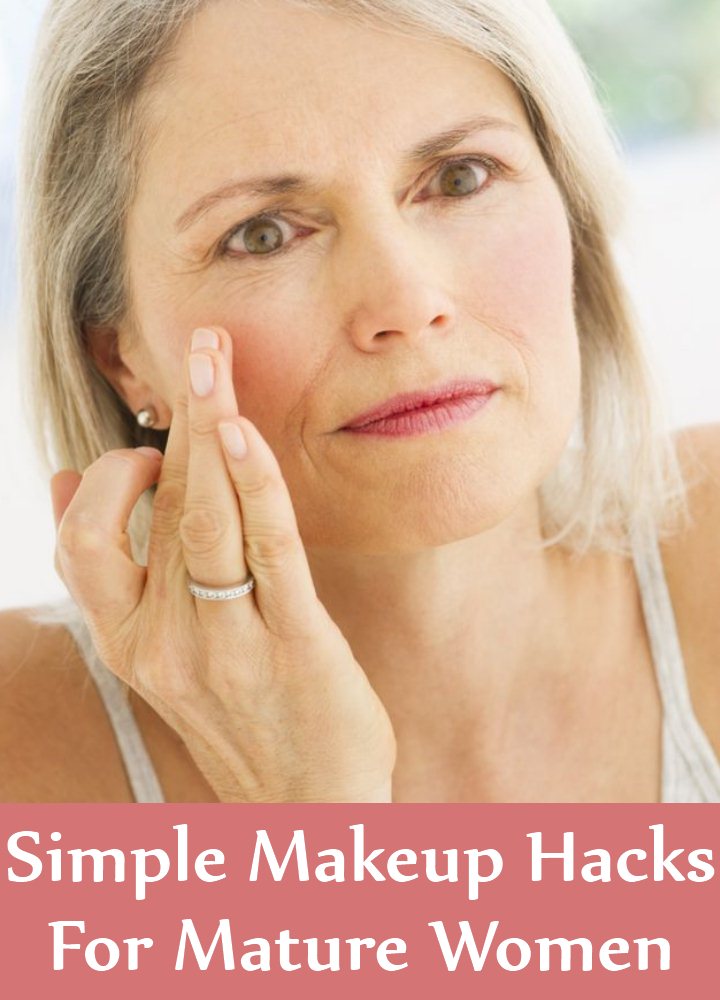 Makeup is a magical art to hide all the blemishes and reform your face contour according to your wish, without having the need to go for expensive surgical treatments. It enhances your looks and can be easily varied according to the event you are heading for. Same goes true for women in their late forties and beyond. However, the art of getting a desired subtleness isn't easy on mature skin. The blemishes aren't just acne spots or freckles, they are deep wrinkles, age spots, blotches and fine lines. Various dermat treatments are available for such problems, but not all can manage such expensive and time consuming treatments that require frequent touchups. Thus, we bring forth 6 amazing makeup tricks for mature women that will help conceal all the stubborn imperfections with ease.
1. Use A Retinol Based Moisturizer Before Applying Foundation
Loose skin is the biggest problem for mature women. Simple makeup wouldn't make the skin fuller and plump. However, retinol moisturizers and creams can give a temporary lift and elasticity to the face. Infact, retinol can also tighten the loose skin making it look few years younger, when used regularly. Applying a retinol based cream as your makeup's first base will give a chance to the foundation to glide perfectly without getting cracked.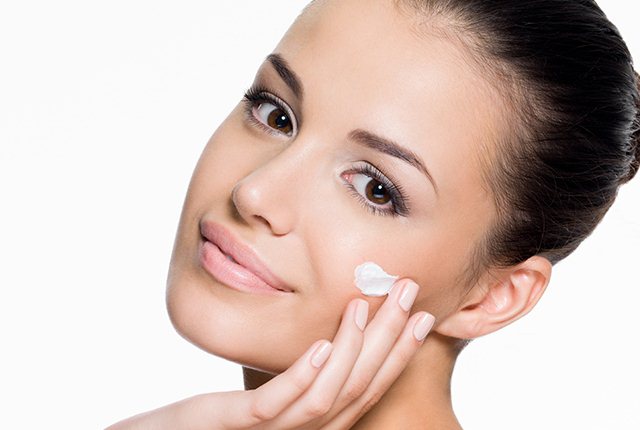 2. Fill The Depression On The Face With A Primer And Loose Powder
Saggy skin is no more plump. It leads to various depressions between the lines and wrinkles. Thus, you need to use a primer even as a filler. Always go for a lightweight water based primer to fill your large depression. Apply one single coat of primer and dab loose minerals loaded face powder with a sponge over it. Let the two blend and get absorbed. You can also use your fingers to fill the depressions. However, immediately use a wide makeup brush and apply an even single swatch of a non alcoholic foundation over your finger filled depressions. This will even out the face and will reduce the chances of cracks, just like it used to be in your early days.
3. Use Colour Corrector Instead Of Concealer
Your focus should be covering the blemishes precisely. Applying a concealer with a wide brush or using stick based concealer might not be an ideal option. Try to keep it lighter. Thus, use a tip based colour corrector is your best bet. It just sketches the blotches and blemishes without spreading to the adjacent areas. They make the colour of your skin closest to the your natural complexion. Do not use a highlighter under the primer to get a glowing look. Wearing anything other a retinol based cream under the prime will crack you makeup sooner.
4. Never Forget To Sketch Your Lips
Not just the skin, even the lips look saggy, drooped and wrinkled. Fuller lips are an essential makeup step. Lip fillers are expensive treatments and they offer temporary lift. Thus, the best way to get plump fuller lips in the later years of your life is using lip makeup a little differently. Sketch your lip lines with a lip liner slightly darker than the colour of your lips. Try choosing lighter shades. They give more natural finish. The liner should be one shade darker that the colour of the gloss you are willing to apply. Always use a hydrating lip sketch so that your skin doesn't develop more cracks. Take a narrow taut brush to apply a lip primer within the sketched area. Use a smudge proof hydrating lip gloss and fill the lips. You may also use a lipstick brush for precise application.
5. Use A Bronzer Around The Cheekbones And Eyes
Your face will already look fuller after applying the primer as a filler. After applying foundation, consider using a bronzer and an illuminator before using the blush. You may totally avoid using the blush as well. This will brighten up the apple of your cheeks, and will contour your face artistically. Use an illuminator and smudge the two until they blend as one. This will reduce, almost conceal when applied with precision, the wrinkles around the eyes and give you a younger appearance.
6. Always Curl Your Natural Lashes
First of all, don't use fake lashes. Refrain from overdoing any and everything. Second, always curl your natural lashes to give them a separate look. Do not forget to use a mascara after curling the lashes. It is essential to fill any and everything as closely as possible. Use a clean brush to get rid of extra mascara. Avoid using any kind of eye shimmer.
The above listed 6 makeup hacks will prove to be your best friends in your late forties. They will make you look younger by giving you a flawless skin.
Caution: Please use Home Remedies after Proper Research and Guidance. You accept that you are following any advice at your own risk and will properly research or consult healthcare professional.