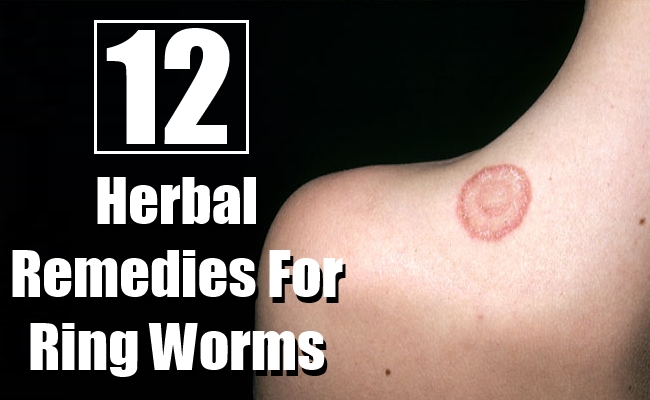 Ringworm is a term used for defining the condition Dermatophytosis, which is basically a misnomer. In fact, it is caused by a fungi and not really by worms. But then end result is that you get a ring worm like shape on the affected area and this makes one seem to have ring worms. There are chemical cures available but actually ring worms are really treatable using these simple herbal remedies, which are safe and very effectual too.
Here Are The 12 Herbal Remedies For Ring Worms:
1. Garlic
The juice of garlic is one of the best remedies for getting rid of ring worms. It has antibiotic properties along with anti fungal benefits that prevents ring worms from spreading. It also helps to get rid of the existing condition by penetrating through the skin. Apply the juice of garlic at least 2-3 times a day for benefit.
2. Tea Tree
The oil of this plant is usually used for getting rid of ring worms. But for those who have access to the plant, you can actually boil the leaves of the same and then use the extract when bathing. Doing so helps in combating the ring worm problem. Using the leaves of the plants is also a gentler way of treatment. If the fresh leaves are not available, then simply use the oil in your bath.
3. Indian Lilac
The Indian lilac is one of the best home remedies for all kinds of fungal infections. It treats the symptoms of the ring worms including itchiness and blotchiness. Application of the paste on the area begins quick healing process. Alternatively, you can also add the leaves of this tree in your bath and enjoy the benefits of quick herbal remedies for ring worms.
4. Lemon Grass
Another quick and viable solution for getting rid of ring worms is lemon grass. This herb contains different kinds of anti-septic and anti fungal benefits along with being anti bacterial too. It prevents the the fungi from spreading to other parts, which usually happens in this case. You just have to boil some lemon grass in water and apply over the area. You can also make a paste of the same and apply on the areas 2-3 times a day.
5. Aloe Vera
Another easily available ingredient that helps in fighting off the signs of ring worms is aloe vera. You can find this plant commonly in most homes. Just take some fresh aloe vera and then scrape off the gel. Keep applying this gel on the infected area 2-3 times a day for about 4 days. You will see visible results.
6. Holy Basil
The leaves of the holy basil are known for treating different kinds of infections including ring worms. You can consume basil leaves internally or apply a paste of the same on the infected area. It contains healing properties that fights off and alleviates the signs of ring worms.
7. Ginger
Ginger or galangal is another easily available herb that helps in getting rid of the ring worms. For this remedy, you have to mix the ginger with some holy basil. If you can get the roots of this herb then use that too because it contains more medicinal properties than the ginger itself.
8. Parsley
Parsley is another ingredient that is commonly found in many homes. For making this remedy, you need to mix together the stems and leaves of the parsley and then puree it. Store the same in a refrigerator and then keep applying as needed, at least 3-4 times a day.
9. Turmeric Root
The turmeric is a herb that is mostly stated as a spice. But in practice, it comes from the roots of a herb. The turmeric root contains healing properties along with being antibacterial and anti fungal. Take the juice of the same and apply on affected area before going to bed. Cover with cotton to prevent stain. Repeat in the morning.
10. Myrrh
Myrrh is a herb that is found in Commiphora Mukul and contains antiseptic properties. It not only treats ring worms in humans but also heals fleas in pets. It contains anti-fungal and anti-inflammatory properties too. Soak the herb in some hot water. Then extract the juices and apply on affected area.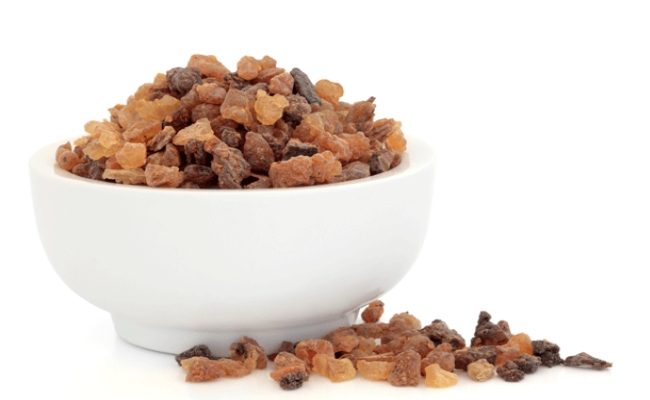 11. Goldenseal
The root of the golden seal is very much affective in treating the problem of ring worms. You have to make a tea using the roots of the golden seal and then extract the juice of the same. It contains different kinds of anti fungal and bacterial properties that cures and heals ring worms.
12. Cumin
Cumin is a herb that is available in both fresh and dry forms. So you can get hold of either and make a powder or a puree of the same. Then apply this on the affected area. Not only will it treat ring worms, it prevents the same from coming back too.
Caution: Please use Home Remedies after Proper Research and Guidance. You accept that you are following any advice at your own risk and will properly research or consult healthcare professional.