Greasy hair is a big problem for most people. However, there are easy and simple ways to tackle the greasiness and help you get over this problem. All that you have to do is ensure that you follow some natural solutions along with regular hair care routine for this. Doing so will combat the greasiness issue in the long run and help you get bouncy and healthy hair.
Here Are The 5 Tips On How To Get Rid Of Greasy Hair:
Use Products Made For Dull And Greasy Hair
You should try to use products that are specifically made for dull and greasy hair. This includes shampoo and conditioners that are formulated for hair that is oily and greasy. It adds shine and bounce. Do use a conditioner here because it ensures that you get double protection against all of that greasiness.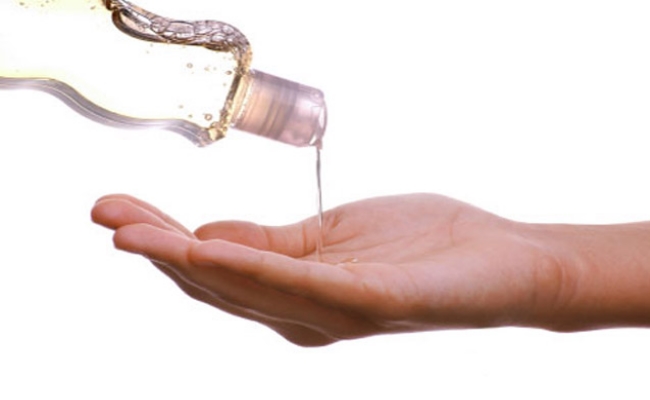 Shampoo As Needed
You need to shampoo your hair based on your requirements instead of just going by the norms. This means that if your hair gets greasy everyday then you should shampoo your hair everyday too. If it gets oily in 2-3 days then shampoo only then because too much of shampooing can actually worsen the greasy hair issue.
Instant Bounce With Talcum Powder
On days that you when you don't have the time to shampoo and still need a quick fix for your hair, get some talcum powder. For this, you just need to rub a little bit of talc in your palms and then apply on the hair shaft. Just apply on top and not the scalp. Use a comb to get rid of excess and fight off greasiness in the hair.
Gram Flour And Fullers Earth
A good natural remedy for combating this oiliness would be mixing gram flour with fullers earth along with some eggs. Then mix the ingredients well together and apply on head. Both ingredients help in absorbing the grease from the hair. Eggs to help in getting additional bounce and get rid of oiliness.
Beer Wash
You can also try rinsing your hair with beer, post you are done with the shampooing. Beer helps in getting rid of all that excess grease, while helping you get some natural bounce and lustre. You can add some lime to it also for additional benefits.
Caution: Please use Home Remedies after Proper Research and Guidance. You accept that you are following any advice at your own risk and will properly research or consult healthcare professional.