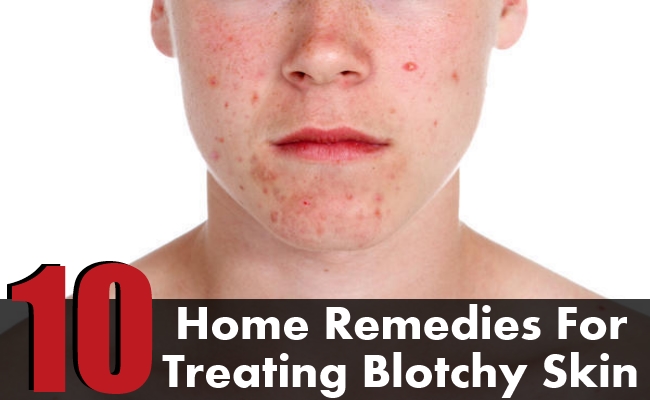 Blotchy skin is basically uneven skin that leads to spots or redness along with blotchiness in some cases. In many instances, one can also find that there is some kind of irritation on the area too. Blotchiness if often a result of extreme temperatures, exposure to sun or even using wrong creams and chemical bleaches, which in turn make your skin tone blotchy, red and itchy.
Here Are 10 Amazing Remedies For Blotchy Skin:
1. Egg Whites And Sandalwood Mask
Egg whites provide your skin with natural soothing properties. Sandalwood on the other hand has soothing properties that helps in combatting this blotchiness and provides an even complexion. Mix together 2 egg whites along with a spoon of sandalwood powder. You can also use freshly grated or rubbed sandalwood paste here. Leave it on the skin for at least 20 minutes before washing off.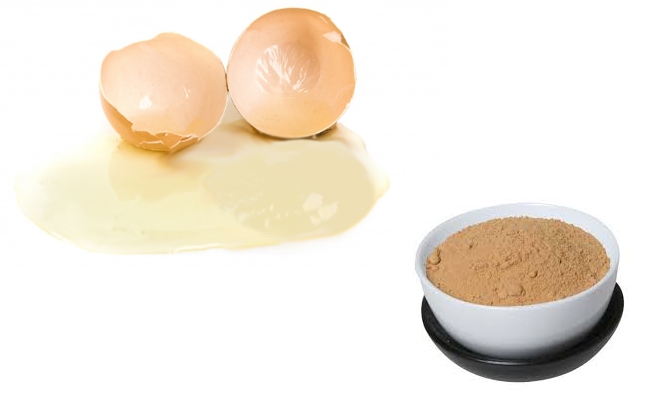 2. Aloe Vera
The gel of fresh Aloe Vera is one of the best remedies for soothing ailing skin, especially blotchy skin types. It has been seen that blotchy skin needs a little bit of cooling. Aloe gel should be applied well over the area. Let the gel stay for at least 10 minutes before washing off.
3. Chilled Rose Water
Another cooling agent that helps in combating the problem of skin blotchiness is rose water. You can easily find it in your kitchen or just get the same from a store. You can also make your own rose water by keeping rose petals in warm water for about an hour. Then allow it to chill. Apply this on the face and don't wash off. Do this at least 2 times a day. You can also mix rose water with other pastes and ingredients.
4. Lemon Juice With Honey
Mixing raw or organic honey with lemon juice is another quick home remedy for blotchiness. Basically, honey contains soothing properties, along with antibacterial agents. This helps in fighting skin issues like itchiness and redness. Lemon juice on the other hand contains natural agents that helps in lightening the skin tone and makes it more even. So when you are applying the combination on your skin, you get the dual benefits of removing blotchiness and preventing the same in the future.
5. Tomato Juice
Tomato juice too has natural lightening properties that helps you get an even skin tone, while fighting blotchiness. If the blotchiness is a result of sunburn or even tan, then tomato juice is the perfect remedy for you. Puree some raw tomatoes in a blender and apply on the face. The pack can be stored in the refrigerator for about 7 days. Repeat the process at least twice a day for best results.
6. Potato Slices
Take a raw potato and slice it very thinly. Then rub this potato slice all over the face. There are natural starches in the potatoes that helps you in lightening skin tone, while combating the problem of blotchiness. You can also use the juice of potato here.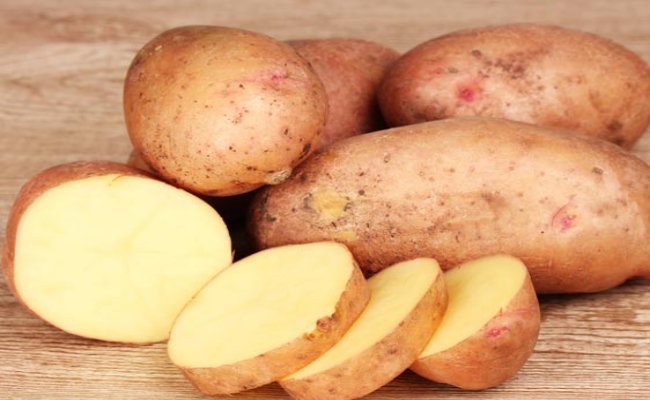 7. Yogurt
You can use yogurt in any form for applying on the face. It has natural probiotics that are crucial for improving your skin texture and fighting blotchiness. Rub the yogurt and massage all over the face. This will also get rid of skin tan and treat blotchiness to give you even skin tone.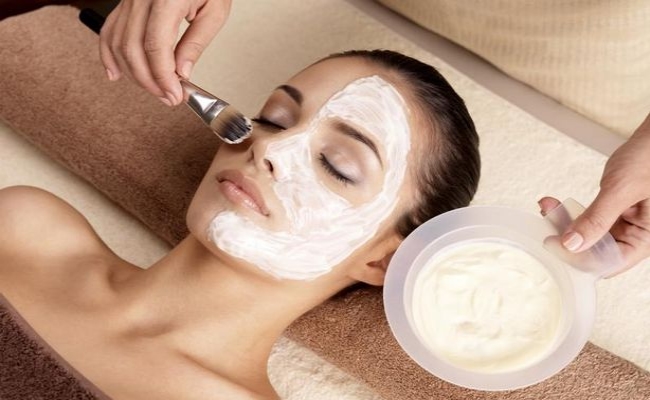 8. Berries
Berries like raspberries and strawberries are rich in antioxidants along with being great for getting rid of skin impurities. There are acids in the berries that helps in fighting off blotchiness. Puree some berries or merely crush them well. Use it as a scrub and massage the skin well. Leave it on for about 20 minutes before washing off.
9. Coconut Cream
The goodness of the coconut cream is immense. In fact, it is known as the food of the good. Ideally, you should simply take some fresh coconut cream and then apply it all over the face, but if the same is not available, you can always use the canned ones from the kitchen. Coconut cream is high in vitamin e along with other nutrients. The help in not only soothing the skin, but also repairing it and providing you with an even skin tone.
10. Papaya
There are natural enzymes in papaya that are known for improving skin texture and fighting blotchiness. In fact, ripe papaya is highly recommended for those with sensitive skin issues, especially dryness, which is a common cause of blotchiness in skin. Take a ripe papaya and then mash it with the back of a spoon. You can also puree in a blender. Apply all over the face and let it stay for at least 30 minutes. Wash off with warm water.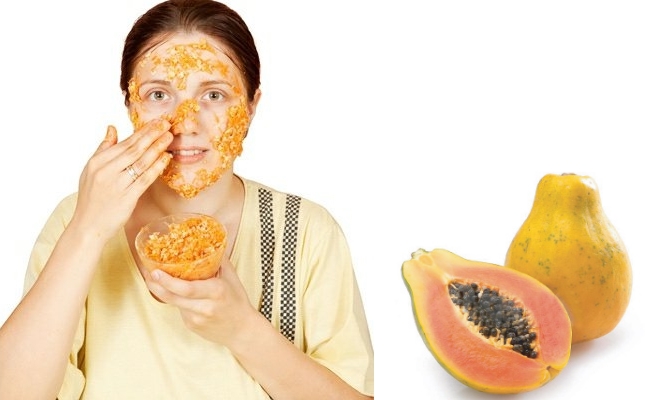 Caution: Please use Home Remedies after Proper Research and Guidance. You accept that you are following any advice at your own risk and will properly research or consult healthcare professional.