All of us wish to have a younger looking skin. Wrinkles, sagging skin, crow's feet, fine lines and dark spots are the biggest nightmares of any woman. Aging is a natural process and cannot be prevented. Along with genetic factors, other factors including stress, pollution, excessive intake of processed and ready to eat foods, alcohol, caffeine, lack of sleep, no exercise can all contribute to fine lines and wrinkles.
Here Are Some Simple Home Remedies For Anti-aging That Will Slow Down The Aging Process And Will Rejuvenate Your Skin:
1. Lemon Juice:
Lemon juice contains Vitamin C and its bleaching properties help you with age spots and freckles.Squeeze out the juice from one lemon and dab on clean face with the help of cotton ball, let it stay for 15-20 minutes and wash off with water. Follow this routine once a week regularly. This is an effective remedy to lighten your skin and get rid of age spots and other blemishes.
2. Rose Water:
Rose water is a wonderful treasure of skin-beautifying qualities. It works as a facial cleanser, toner, astringent and moisturizer for your face.Add some glycerin to rose water and use it as a moisturizer. You can add sand wood powder to this mix to make a wonderful anti-aging face mask. This anti-aging facial mask will help you get rid of wrinkles and dullness.
3. Honey:
Honey is a best natural moisturizer. It exfoliates skin to remove dead cells and promotes the regeneration of new cells which in turn lightens age spots, hyper pigmentation and scars.Combine 1 teaspoon of cinnamon and 2 teaspoons of honey in a small bowl and mix thoroughly. Use clean fingers to spread the mask evenly over your face and neck. Let this mask sit on your face for 10 to 15 minutes. Rinse your face with warm water and pat dry. Use this mask for one or twice a week.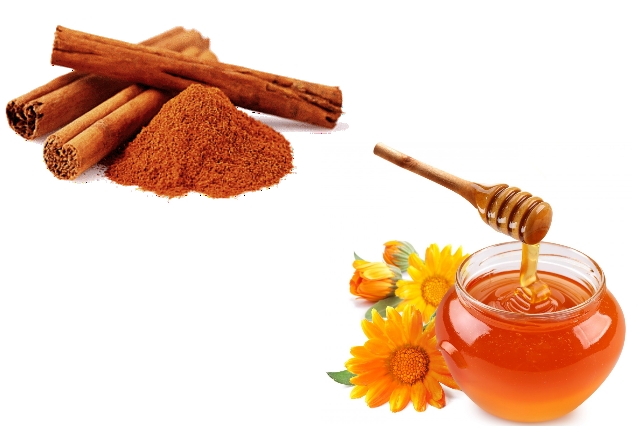 4. Avocados:
Avocados are not only good for weight loss but they also have amazing benefits for skin as it is loaded with nutrients such as vitamin B, C, E, K, selenium, potassium, zinc and beta carotene. It has antioxidants that flushes out toxins from skin and prevents premature skin aging.Make a smooth paste from half of an avocado, apply it on clean face and let it stay for 15-20 minutes and wash off with water. Apply this once every week.
5. Cucumber:
Cucumber has high water content which helps in keeping the skin hydrated. It has astringent properties which helps tighten the skin pores. It is also a good source of vitamin C and other antioxidants that help maintain clear, glowing and younger-looking skin.
Take a small cucumber and grate it. Add half-cup curd and apply this mixture on a clean face. Let it stay for 20 mins and rinse with warm water. Curd contains lactic acid that helps in exfoliating the dead cells of the skin which helps to rejuvenate the skin. Apply this anti aging mask once or twice a week.
6. Papaya:
Papaya is loaded with Vitamin A which is not only good for your eyes but also strong antioxidant properties. It has rich enzyme called Papain that digest the dead cells on the surface of the skin to reveal glowing skin.
Mash or puree papaya fruit with honey or refrigerated (hardened) coconut oil and apply to your face. Leave for 15 minutes then rinse with cold water. This has both a moisturizing and tightening effect and can be used on drier, or more sensitive, skins.
7. Almonds:
Almonds are loaded with nutrients such as vitamin E, iron, zinc and folic acid that function as powerful antioxidants.Soak 8 to 10 almonds in milk overnight, grind the nuts and turn it into a thick paste, apply on clean face and massage for 5 minutes using soft circular motions, leave for 30 minutes and wash off thoroughly with lukewarm water.
Caution: Please use Home Remedies after Proper Research and Guidance. You accept that you are following any advice at your own risk and will properly research or consult healthcare professional.