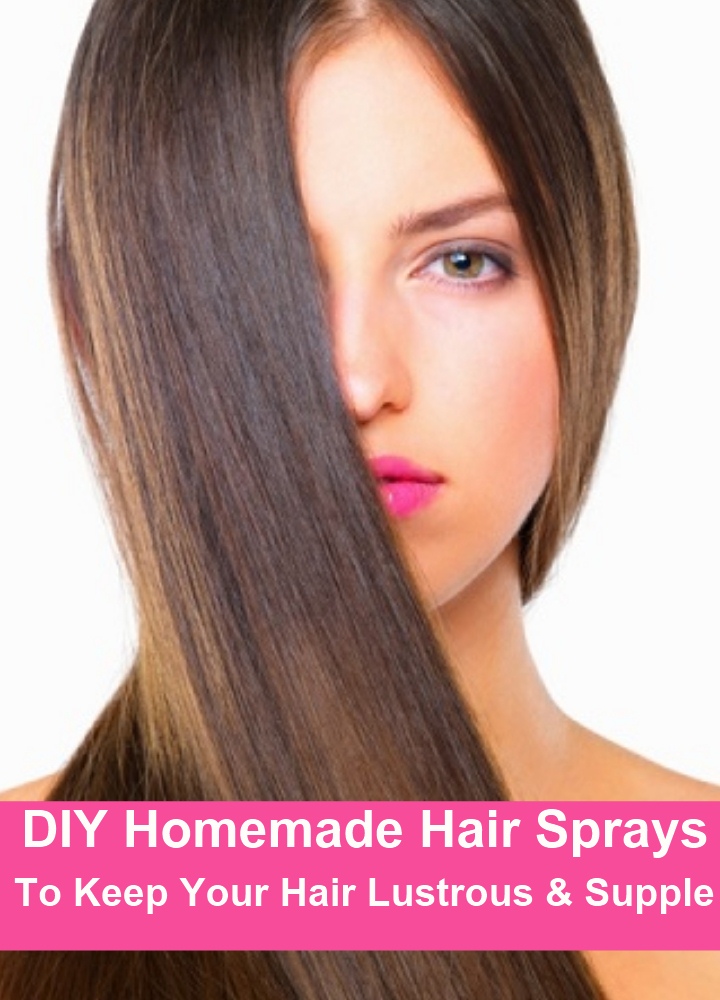 Lustrous and gorgeous hair is a dream of any girl. We love those thick and gorgeous tresses which can enhance your personality and make you look flawless. The hair spray available in the market is quite harmful sometimes due to its chemical content and such issues. In such cases, you can sue the stunning DIY hair sprays which can make your hair look thick and voluminous instantly. If you are looking for some cool hair spray recipes, here are some of the natural hair spray recipes which can make your hair flawless. These ingredients are natural, multi benefit and extremely conditioning for your hair. Go for these stunning natural hair prays and you would simply not need any more elements for hair care!
1. Aloe Vera And Lavender Oil Spray
If you want a cool conditioning and aromatic spray for your hair, this is the best option you can select. The cool aloe Vera gel would sooth and thickens your hair as never before. Also the aromatic lavender oil would make your hair stunning and super smooth. For enriching your hair quality and for dazzling results, go for the aloe Vera gel and lavender roil hair spray and you would simply fall in love with the results!
2. Rose Water Hair Spray
Nothing can work amazingly on your hair as rose water this super smoothening and thickening hair spray ingredient would get your hair some instant volume and shine! If you are getting ready for a part or event, apply this cool spray on your hair and make people get hypnotized with the flawless fragrance! Get lustrous, smooth and aromatic hair with this soothing spray!
3. Lavender And Jojoba Hair Spray
If you love the fragrance s and hair smoothening effect of essential oils, here is a perfect mixture which can make your hair look thick and smell awesome. Lavender oil and jojoba oil are filled with natural blissful fragrances which would never fail to make your hair look picture perfect! Go for this hair thickening and volumizing mask and you would simply love the results!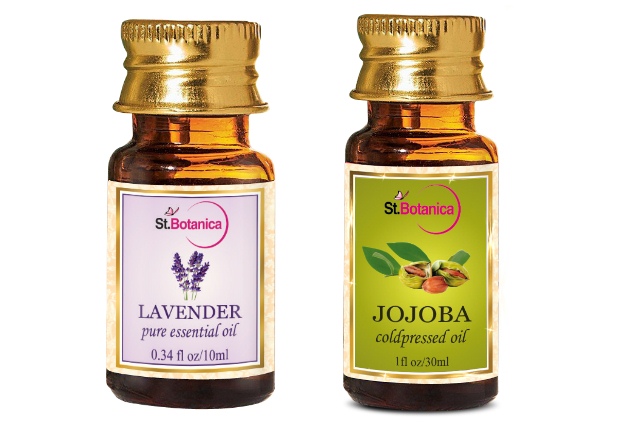 4. Sugar Hair Spray
Sugar can make the hair quite thick and sticky but the nourishment and instant lustrous feel would definitely arrive while using sugar. Mix some sugar in water and add little lemon juice and prepare a hair spray if you want a cool hair spray which can get your hair set well, this s the promising spray you can try. The thickening texture of sugar water would make your hair voluminous and stunning!
5. Orange & Lemon Hair Spray
We love this awesome combination of tangy ingredient which would never fail to get your healthy hair and beautiful fragrance. Mix some orange essential oil and lemon juice with water and prepare a lustrous hair spray for your hair. Apply this amazing spray and make your hair look flawless instantly!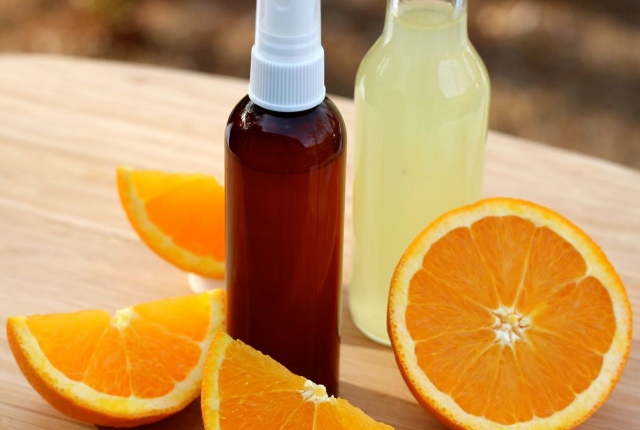 6. Coconut Oil Hair Spray
Coconut is an amazing hair enriching ingredient but for making a spray, you can mix some lemon juice to reduce some stickiness of the hair. Mix some coconut oil and lemon juice and apply this cool spray on or hair. Not only your hair would set well but also they would look lustrous and gorgeous!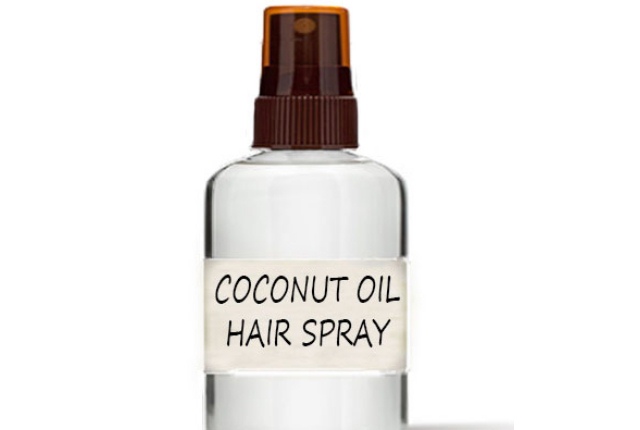 7. Apple Cider Vinegar Spray
If you love thick and voluminous hair, go for this flawless ingredient which can make your hair beautifully thick. Apple cider vinegar would make your hair look lustrous, shiny and glorious within each application.
Caution: Please use Home Remedies after Proper Research and Guidance. You accept that you are following any advice at your own risk and will properly research or consult healthcare professional.