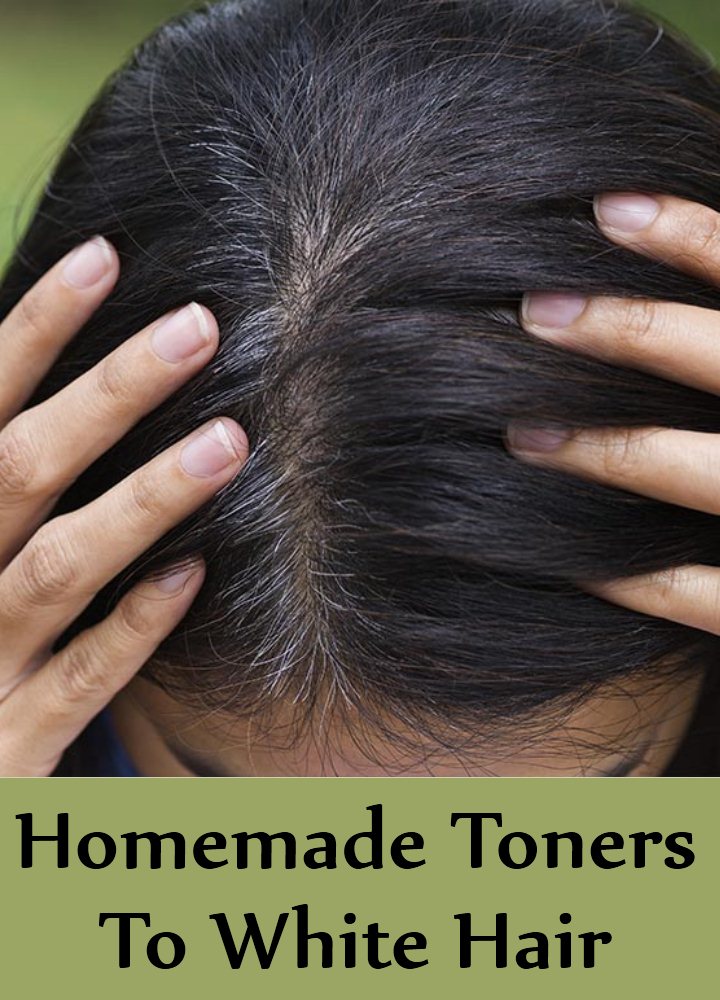 Being particular for your hair is what most of us does all the time. It is a fact that maintaining silky and white hair is actually much more difficult then growing them. Had it been much simpler if there were no chemicals and parabens present in your shampoo and conditioner but sadly they do and therefore you need to find your way to treat them right at your home. Don't fret, it is no rocket science! All you have to do is to get your hands on the right things already present in you house and make the best use of it, sounds easy, right? Yes it is, now make the best use of a couple of natural ingredients and stuff lying around randomly and make your hair get a salon shine and silkiness. This article will let you know about 8 Best Homemade Toners for White Hair. Check them out:
1. Water + Lemon + Conditioner:
Grab the bottle of the regular conditioner that you use squeeze out about 1 tea spoon of the solution from it. Now, add half a tea spoon of lemon juice to it and add some water to make the mixture a little dilute. Apply this mixture while you are taking bath and rinse off after a couple of minutes.
2. Aloe Vera + Vitamin E:
Aloe vera is a great natural ingredient that helps in maintaining original colour in your hair and adding a perfect shine to it whereas Vitamin E is required for your hair to grow longer and thicker and also for it to be in a fine and smoother texture. Squeeze a part of vitamin e oil to your aloe vera gel and apply it to your hair.
3. Apple Cider Vinegar:
This profound natural ingredient makes a very good natural and homemade toner for your white hair. Simply dilute your apple cider vinegar by adding it to some part of water until its consistency gets a little thin and smooth. Apply this to your hair or spray it from a spray bottle to see a magical difference in your hair.
4. Black Tea:
This magical homemade toner not only adds a natural shine to your hair but also maintains its amazing natural white colour. Black tea has amazing antioxidant property that is required for your hair to grow healthy and be in a fine state. Spray it a couple of times weekly to see the difference.
5. Shampoo + Baking Soda:
Just as your face toners maintain a perfect pH of your skin, a toner made for your hair keeps it de tangled and maintain a rich white tone that it has. Take the bottle of your regular shampoo and add one spoon of baking soda to it and pray the solution on your hair to tone it really well.
6. Honey + Lemon:
Lemon and honey are known to keep your hair white and shining. This amazing toner for your hair not makes them white and glossy but also de tangles them to make them look just flaw less. Squeeze half a lemon to a good proportion of honey and dilute the paste with water and spray it to your hair.
7. Wine Toner:
Homemade toner like these is so simple to be made and apply to your hair. Dilute a glass of wine with some water and spray it to your hair and rinse off after some hours to see your hair perfectly white and glowing.
Caution: Please use Home Remedies after Proper Research and Guidance. You accept that you are following any advice at your own risk and will properly research or consult healthcare professional.