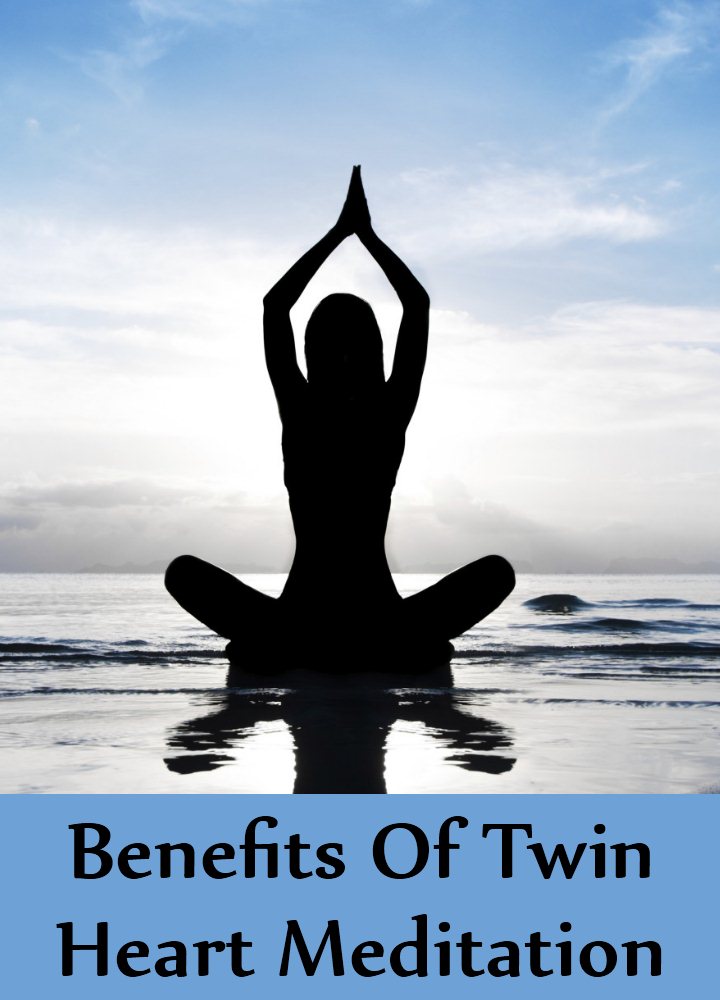 Among so many meditation techniques known to public Twin, heart meditation is perhaps the most effective meditation method. It brings us enormous health benefits. It is a gateway to improve physical health, mental health and spiritual consciousness and improves the overall well being of person resulting in reducing health problems like heart diseases, diabetes, stress, depression and much more.
Following Are 7 Benefits Of Twin Heart Meditation
1. It Eliminates Fatigue And Increases Physical Strength:
Most of us feel tired even after doing simple day to day chores. Our body is aced and we feel lazy to even get up. Morning fatigue is common problem these days despite taking good 8 hours of after getting up in morning we feel exhausted, we have headaches and our energy level is down this is because of the life style of 21st century that makes us much before the time. Practicing twin hear meditation brings back our energy level, physical strength and makes us more active.
2. Releases Our Stress And Eliminates Depression:
The meditation will flush out all your stress. You will feel light and happy and sense a peace within yourself as it will open your heart chakra. This will meditation technique is perfect for those who are suffering from acute depression. Many such people have seen noticeable changes after practicing twin heart meditation in their mental health.
3. Improves Your Memory And Helps Reducing Dementia:
This meditation works like a diet of multivitamins for your mind. If you are suffering from chronic dementia or amnesia then practicing twin heart meditation will bring you great relief. Twin heart meditation opens or crown chakra which will make your mind sharper and increase your memory. It will also help you keep calm and composed in worst situations.
4. Twin Heart Meditation Eliminates Sleep Disorders:
Sleep disorders like apnea, sleep walking, insomnia, extreme snoring, day time sleepiness have become common problems due to or life style. Sleeping disorders not only effect or good sleep but they also bring many other physical, mental and health issues in our routine. Twin heart meditation helps relaxing your mind and body and brings back your good night sleep.
5. Controls Our Blood Pressure:
As ours body and mind z s relaxed and we are less responsive to stress automatically our blood pressure is controlled. Twin heart meditation works like wonder in people who are suffering from high BP.
6. Reduces The Risk Of Heart Attack And Other Heart Related Diseases:
Both stress in our muscles and emotional dis-balance are majorly responsible for heart attacks. That is the reason people who look slim-trim; cholesterol free and healthy also suffers heart attacks these days. In fact in past 2 decades risk of heart attack in people ageing between 25 and 40 has doubled due to stressful life, until then heart attack was counted as old age problem. Twin heart meditation technique reduces the risk of heart attack to 50% for rest 50% you need to control your diet.
7. Twin Heart Meditation Is Anti Inflammatory:
Twin Heart Meditation has power to control diseases, like psoriasis, skin problems, asthma and even cancer. It is because it helps to controls our blood pressure, while meditating we focus on breathing thus it also increases the oxygen level in our body, it relaxes our muscles resulting in increased immunity system.
The above mentioned benefits are very effective if you try twin heart meditation on daily basis along with the healthy diet.
Caution: Please use Home Remedies after Proper Research and Guidance. You accept that you are following any advice at your own risk and will properly research or consult healthcare professional.