Skin care regimen witnessed a surge in use of carrier oil. From hydration to cell regeneration, carrier oils offer numerous benefits to skin. What is carrier oil? It is naturally oil, generally plant based oil extracted from seeds or nuts. Carrier oils are usually used with essential oils to get the right formula for the skin type and can be used alone. It easily gets absorbed into skin and act as barrier to prevent evaporation of moisture. It also provides therapeutic effects on skin.
Let's See About 7 Amazing Carrier Oils For Radiant Skin:
1. Evening Primrose Oil
Evening Primrose Oil is one of the most impressive carrier oils you should try. It suits will types of skin. Gamma Linolenic Acid, a type of highly concentrated fatty acid removes the clogged pores and draws out the impurities from skin. Besides, it also dissolves excessive sebum. Eventually, it makes ideal choice to use on acne prone skin.
It makes the best anti-aging carrier oil. Packed with nutrients, it helps in cell regeneration, and improves the skin elasticity. Evening primrose oil also comes with soothing anti-inflammatory properties, which reduces the irritation, inflammation and redness of the skin.
2. Olive Oil
Many of us already use olive oil in kitchen. It is rich in mono-saturated fatty acid, which suits best with dry skin. The texture of oil is heavy and dries slowly. Vitamin E and oleic acid nourishes the saggy and dry skin. Always go for organic olive oil.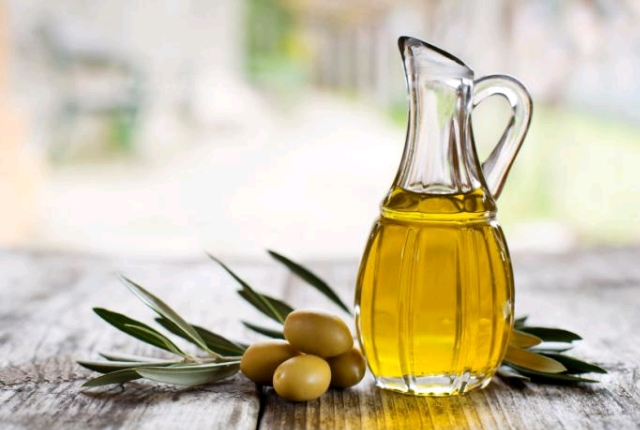 3. Sweet Almond Oil
Sweet Almond oil is quite a popular choice of carrier oil loaded with skin nourishing compounds. Extracted from high quality almonds, it helps to combat the dullness of the skin. Being an excellent source of Vitamin A, it rejuvenates the skin and enhances the complexion.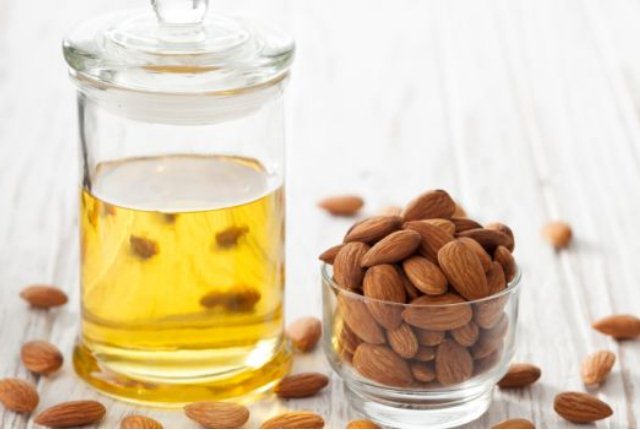 4. Avocado Oil
Avocado, the butter fruit is the richest source of skin nourishing vitamins and fatty acids. It is rich in Vitamin A, E and D. It makes an excellent moisturizer for your dry and lifeless skin. It also helps you get rid of inflammation of the skin, which enhances the skin tone naturally. Avocado oil is rich in sterolin content. It heals sun damage, reverses age spots, blemishes and scars. Overall, avocado oil not only adds radiance to your skin but also makes wonderful remedy.
5. Argan Oil
Thanks Morocco for giving us this rarest but a wonderful carrier oil. It is extracted from the nuts derived from the Argan tree fruit, which is found only in Morocco. It has high level of Vitamin E, antioxidants and skin softening compounds. It makes excellent carrier oil for aging skin. It restores the hydro-lipid layer of the skin, which reduces the aging signs. It easily absorbs into skin, very light and you don't see any oil residue on skin. Argan oil improves the skin texture by tightening the cells and helps regain the natural radiance.
6. Rose Oil
The aromatic and soothing carrier oil is extracted from roses. Add rose oil to your skin care regime, or apply a few drops of rose oil every day on your skin. Rose oil makes miracles on dull and tanned skin. It is nourishing, regenerating, and comes with regaining the skin elasticity properties. It enhances the skin texture and adds natural radiance.
7. Jojoba Oil
Jojoba oil is one of the most aromatic carrier oils. The oil is actually a form of wax, extracted from jojoba seeds. Jojoba oil acts like sebum on skin. It penetrates deeply into the skin, and carries the nourishing ingredients to the deepest layers of skin. It makes an ideal carrier oil for oily skin.
Choose the right carrier oil that matches with your skin type. Feed your skin with carrier oil. The healthy and nourishing oils brace your skin and provide you healthy skin with added radiance.
Caution: Please use Home Remedies after Proper Research and Guidance. You accept that you are following any advice at your own risk and will properly research or consult healthcare professional.