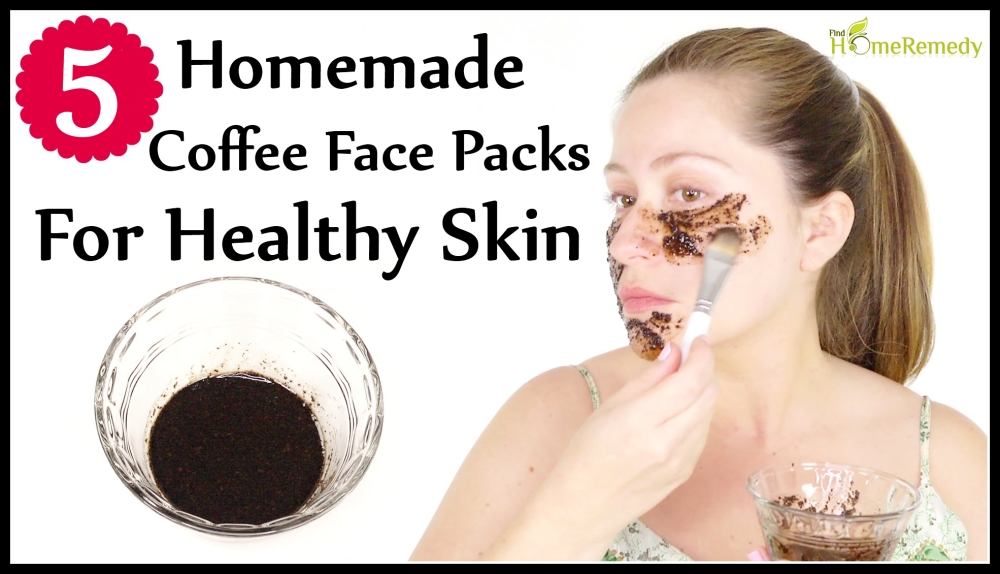 Beauty care brands around the world have started using coffee in many of its products. The most essential use of coffee is in the form of an anti-aging product that helps to keep away free radicals responsible for damaging our skin. Besides, caffeine, an active ingredient in coffee, helps improve blood flow to the facial skin and effectively helps to replenish skin cells. This results in vibrant, glowing skin. Coffee also boosts the production of collagen which helps to maintain the skin's elasticity, thus giving it a younger look. If you want to utilize the magical properties of coffee, try some homemade coffee face packs for healthy and radiant skin.
1. Coffee, Oatmeal And Yogurt Pack
The coffee, oatmeal and yogurt pack acts as an exfoliating mask that gives smooth and supple skin. To make this pack, mix 1 tablespoon of powdered oatmeal with 1 tablespoon of coffee powder. Add yogurt to make a paste. Apply this all over your face and neck. Keep it for 20 to 30 minutes before washing off. Moisturize your face and it will rejuvenate skin cells to give you lasting glow.
2. Coffee, Cocoa Powder And Honey Pack
The antioxidants in coffee and cocoa powder work wonders with your skin. It neutralizes the damage caused by free radicals and helps to restore the skin's natural glow. Besides, its collagen boosting power maintains the skin's elasticity and acts as a wonderful anti-aging pack. To prepare this, mix 2 tablespoon of coffee powder with equal quantity of cocoa powder. Add some honey for moisturizing and make a paste that can be applied on your face. Leave it for 15 to 20 minutes and wash off.
3. Coffee And Coconut Oil Pack
Coconut oil is a natural moisturizer that helps to keep the skin in very good condition. When combined with coffee powder, it makes an amazing pack that will heal tanned skin, act as an anti-aging product and help to maintain gorgeous skin. To make this pack, simply mix 1 teaspoon of coconut oil with 1 teaspoon coffee powder. Use it on your face and neck. Leave it for 15 minutes and then wash off with warm water. It can be used twice or thrice a week for great results.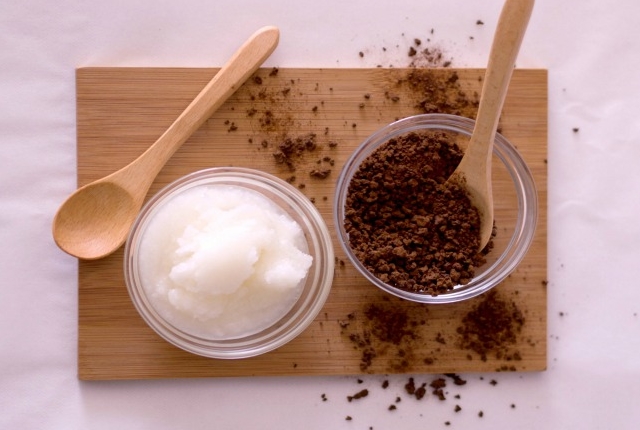 4. Coffee And Lemon Juice Pack
Vitamin C plays a vital role in restoring skin health and lemon juice is packed with this essential ingredient. Combine lemon juice with coffee to make an amazing face pack that can give you youthful and bright skin. To prepare this face pack, take 1 tablespoon of coffee powder and mix it with 1 tablespoon of honey. Add 1 to 2 tablespoon of lemon juice to it. Adjust the quantity of lemon juice to get the desired consistency for the pack. Apply it evenly on your face. Leave it for 15 minutes and then wash off with cool or warm water.
5. Coffee, Brown Sugar And Olive Oil Pack
To prevent excessive dryness, use the coffee, brown sugar and olive oil pack. It not only rejuvenates dull skin but also acts as an exfoliating pack that restores the skin's natural balance. Besides, olive oil acts as a natural moisturizer and helps to restore skin elasticity. Take a bowl and mix 4 tablespoon coffee powder, 4 tablespoon brown sugar and 2 to 3 tablespoon olive oil. Mix thoroughly to make a paste. Use it on your face and leave it for 15 to 20 minutes. Gently massage your skin and wash off. Apply a moisturizer afterwards.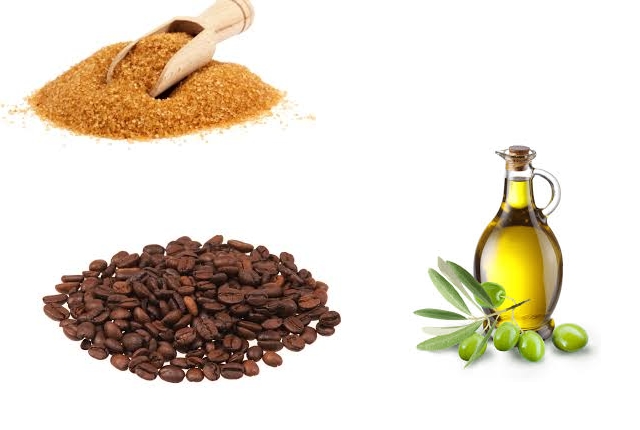 Caution: Please use Home Remedies after Proper Research and Guidance. You accept that you are following any advice at your own risk and will properly research or consult healthcare professional.