Summer is coming. It means lots of fun and frolics with friends and families under the sun. But are you aware that regular exposure to sun specially scorching sun of summer may make your hair dull and brittle, shine less, colorless and lusterless? It also results in hair loss, graying of hair and split ends. There are so many problems of hair in the summer and you have to tackle them quickly before there is a huge damage of your hair. You may get creams, lotions or shampoos in the market to control all hair problems. But, you may have different hair problems. How many types of hair cream or hair shampoo will you buy? All these need lots of money and that may create pressure on your pocket. There are a few cheap and effective natural remedies to get silky and bouncy hair in summer.
Following Are The Ways To Get Silky And Bouncy Hair In Summer:
Applying Oil On Your Hair Daily:
The best way to keep the shine of your hair is applying oil on your hair. Oil massage helps to enhance blood circulation on the scalp and it helps to make your hair root strong. Moreover, oil gives your hair a coating which saves your hair from different types of weather elements like sunrays, dust, etc. Oil like coconut oil massage hydrates, nourishes and moisturizes your hair and revive the shines of the hair. Massaging castor oil makes your hair root strong and stops hair fall. Almond oil and olive oil are superb sources of vitamin E. Massaging these two oils improve the texture of the hair and makes it bouncy and healthy. So, massage an oil according to your need on your hair at least half an hour before you wash it. To get the best result massage oil on your hair at bedtime and leave it overnight.
Daily Wash Of Your Hair With Homemade Shampoo:
To wash or shampoo your hair, there is nothing better than soap nuts. Soak some soap nuts in boiling water for 10-12 hours to get soft. Then rub those soft soap nuts and remove the soapy solutions. Boil that solution on flame till they get thick. Remove it from oven and preserve them in a bottle. Keep the bottle in the refrigerator. Shampoo your hair with this homemade shampoo. You can use it daily on your hair to remove unwanted dirt and oil. This helps a lot to wash your hair intensely without removing the natural oil of the hair.
Application Of Weekly Hair Pack:
A weekly hair pack is necessary to keep your hair silky and bouncy in summer. As we different people carry different types of hair, our hair pack also should be different. Hair pack of oily hair should be different from that of a dry hair. But there are some ingredients like yogurt, egg, Indian gooseberry (amla), honey, neem leaves, etc. that go with all types of hair. Mix all types of ingredients in a bowl and apply a thick layer of it on your hair. Leave it to get dry and then wash your hair with your homemade shampoo.
Vinegar And Tea Liquor To Condition Your Hair:
After washing your hair rinse your hair properly. Then to bring some extra shine you may use natural vinegar or liquor of tea. In a mug of water add a little amount of any one of these liquids and give it to your hair a final wash with it. It really works to bring a shine to your hair.
Right Type Of Diet:
Right type of diet is required for a healthy hair. Eat green leafy vegetables, fresh fruits and pulses to get adequate supply of minerals like iron, magnesium, zinc, etc. Egg, chicken liver, milk, etc. are a great source of vitamin B complex. All these vitamins and minerals are needed in order to keep your hair bouncy, shiny and voluptuous. Drink adequate water to keep your hair hydrated.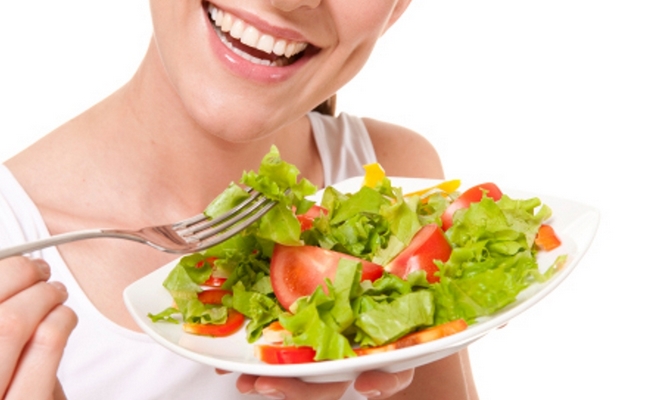 Follow these methods along with comb and brush your hair daily in a proper way to keep your hair bouncy and shiny.
Caution: Please use Home Remedies after Proper Research and Guidance. You accept that you are following any advice at your own risk and will properly research or consult healthcare professional.