The area surrounding the lips and chin sometimes gets dark and pigmentation. Ever wondered what causes such skin impairments? The element called melanin, when increased in the body, can lead to pigmentation and patchy skin! This increase in the melanin content would simply make the areas like chin, lip corners, under eyes, knees and elbows dark. Thanks to the stunning and refreshing natural remedies which can fight this issues in no time! For the dark and pigmented skin over the chin, you can use the cool natural ingredients which would cleanse your skin from depth and get you gorgeous skin. Get rid of the skin issues, while nourishing your skin with some super stunning natural ingredients.
These Ingredients Are Easily Available In Your Kitchen And Would Make Your Skin Look Even Toned And Blissful!
1. Lemon, Yogurt And Honey Mask
To fight hyper pigmentation, dry skin, patchy skin and such skin issues, what can work more adorable than the stunning ingredients like these! Lemon juice is a super bleaching ingredient which would fight all the dark skin and patchiness. Honey would make your hard and rough skin ultra smooth while yogurt is a bleaching and skin brightening agent which would make your skin flawless. Use this triple action mask for fighting dark skin on the chin and get even toned complexion!
2. Gram Flour, Turmeric And Milk Remedy
This is a cool and supreme remedy used by people since eras. This is a stunning remedy which includes a perfect blend of natural ingredients which can nourish, rejuvenate and exfoliate the skin as never before! Mix some gram flour, turmeric powder and little milk and prepare a thick paste. Apply this super nourishing pack on your chin and entire face for glowing and perfectly toned skin!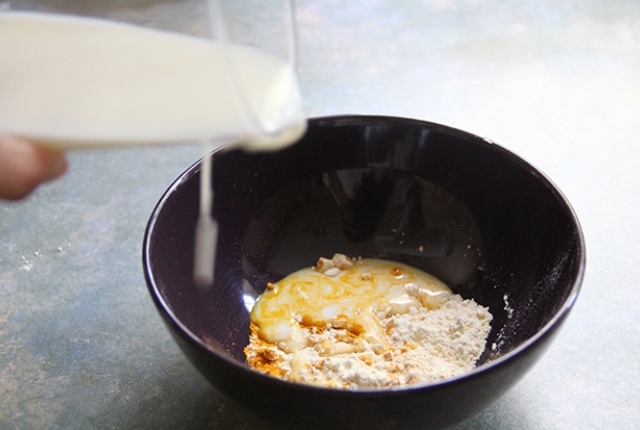 3. Potato Juice
Potatoes are amazing nourishing and bleaching ingredients which would fight pigmentation on the go! This amazing ingredient is a super stunning food which has numerous minerals and nutrients which would simply never fail to make your skin even toned and gorgeous. Apply the potato juice toner on your skin and cover the chin area. Let it work for 20 minutes and rinse. Regular use of this remedy would work miracles for your skin!
4. Oatmeal And Honey Remedy
Oatmeal is not only a hydrating ingredient but also it makes the skin crystal clear while fighting patchiness and dark skin. Mix some oatmeal crush and add little honey. Apply this skin cleansing mask on your face and let it work for 30 minutes. Thrice a week, use this cool remedy and get rid of the dark chin soon!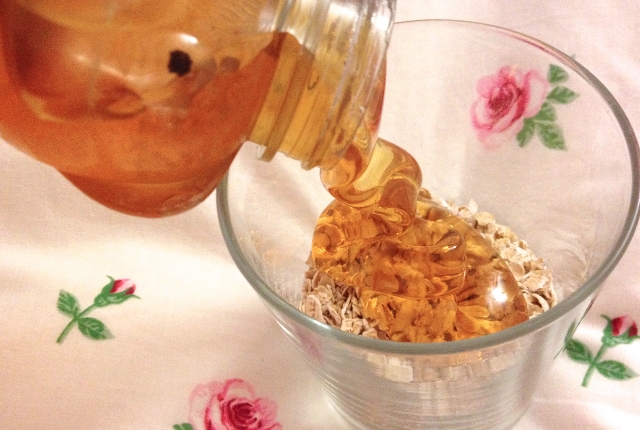 5. Milk Cream Soothing Remedy
Milk cream is an amazing ingredient which gets some promising results over skin pigmentation. If you are facing the issue of dark and patchy skin, you can apply milk cream on your face for even toned and refreshing complexion! Apply this cool ingredient on your face daily before bathing and you would notice a visible change in your dark skin!
6. Almond Oil Massage
Almond oil is filled with cool nourishing properties which would simply never fail to make your skin free from patchiness and dark complexion. If you want a desirable and gorgeous even toned skin, apply almond oil daily on your skin and you would get some miraculous results! Ty this remedy for fighting dark chin issue!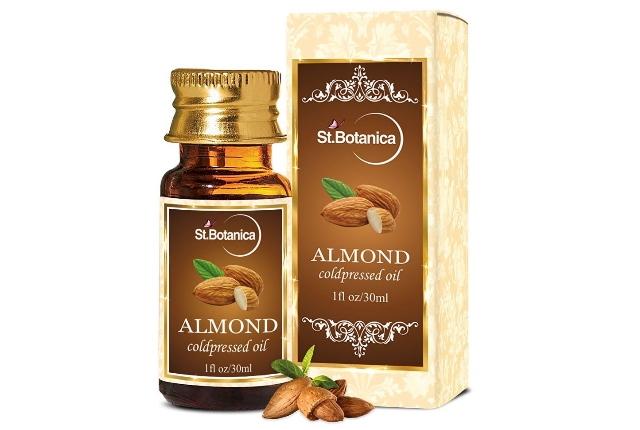 7. Egg, Honey And Lemon Juice Remedy
If you want a stunning and skin enriching mask, try using this flawless mask prepared from egg yolk, honey and lemon juice and get amazing benefits! These ingredients exfoliate and flush out all the dirt and dead skin cells leaving your skin sun kissed and glorious!
Caution: Please use Home Remedies after Proper Research and Guidance. You accept that you are following any advice at your own risk and will properly research or consult healthcare professional.