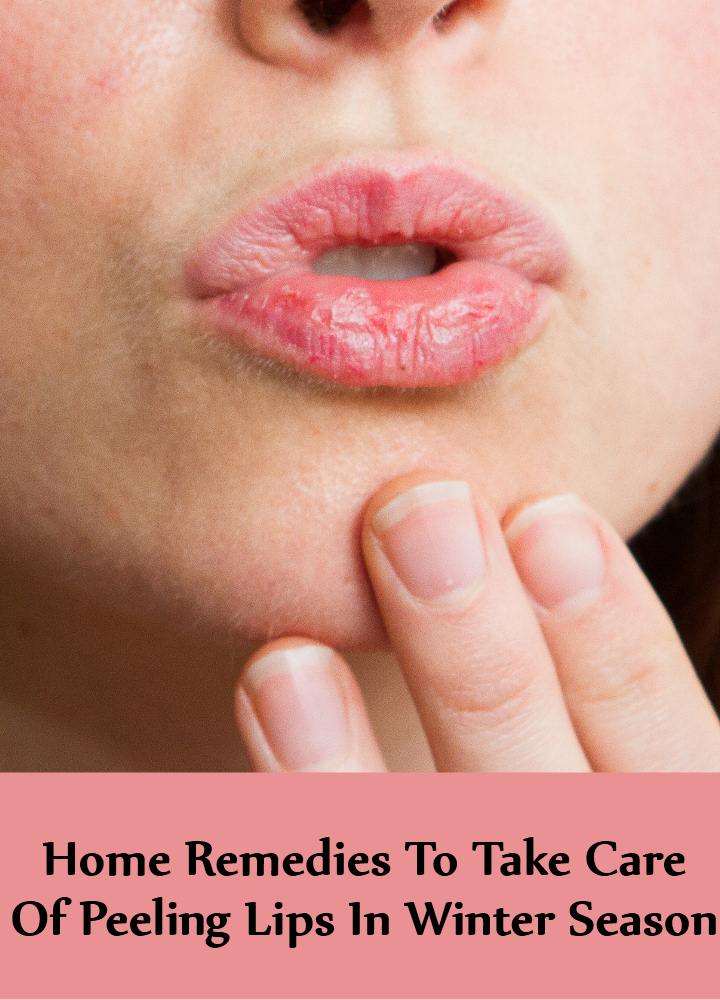 We never forget to walk extra miles when it comes to maintaining our skin's texture so that it stays smooth and hydrated in all weathers, but lips stay neglected. Which is why, lip skin starts flaking and peeling much before winter season properly closes in. And such lips gets hit with all possible problems that you can imagine of, or maybe not. Peeling lips are much more than just dry, chapped or flaky. They develop large cracks that are prone to infections. It leads to pain, swelling, itching, burning and irritation. A lip balm or a moisturizing lip sunscreen is not enough to re-hydrate such lips. To help you get rid of peeling lips, we have compiled 5 unique home remedies you must try.
1. Aloe Vera And Honey Mask
Peeling skin is very sensitive. It leads to bleeding the minute you scratch or scrub it. But it is important to remove dead skin from the surface of such lips. If you keep moisturizing peeling lips without first removing dead cells, it won't make much difference. Which is why, you should use this simple peel off mask. Mix 1 teaspoon raw honey with 1 teaspoon aloe vera pulp and grind it. Apply on the lips and keep massaging for 10 minutes. Once the moisture sets within the cracks, apply a thick layer of the mask. Top it up with a waxing tissue. Once the paste becomes semi dry, pat glycerin over the tissue and remove it gently. You will find remains of peeling skin on the tissue. Wash with cold water and use ice to numb the lips. Moisturize immediately. Using this mask 3 to 4 times will get rid of dead skin. And the peeling lips will start absorbing moisture, and will soon turn soft and smooth.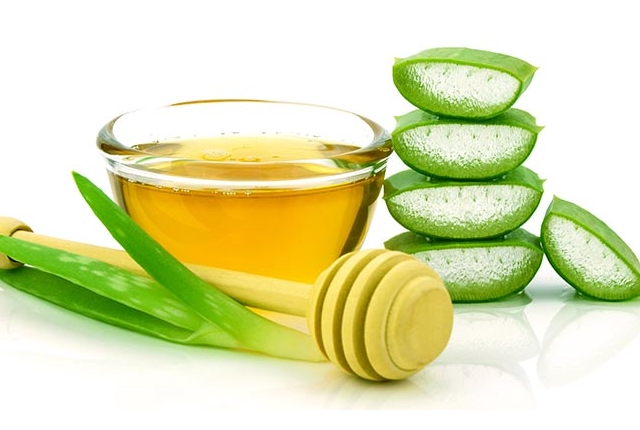 2. Raw Milk Cream And Egg Yolk
Mix 1 teaspoon egg yolk and 1 teaspoon raw milk, and beat the mixture well. Ensure the texture isn't runny. Apply on already moisturized lips and let it rest for 30 minutes. Wash with cold water. Use it once everyday before going to bed. The foremost reason that causes lip peeling is the deficiency of Vitamin E. And egg yolk is loaded with vitamin E in bulk amount. The best is, egg yolk is completely soluble in water. Which is why, vitamin E gets absorbed in the deeper layers within the cracks. And raw milk cream is rich in lactic acid that keeps exfoliating the dead peeling skin silently, without causing pain or bleeding.
3. Vegetable Glycerin
This is a simple overnight home remedy that repairs damaged lip skin. It makes the peeling dead lip skin moist. Once moist, flakes start coming off easily, without causing any irritation. Apply a thick before going to bed. Gently remove using vaseline jelly each morning. Glycerol is the major component of glycerin. And glycerol is a natural humectant. Humectant is any substance that can bind water to itself. Thus, glycerin supplies a lot of water to the lips overnight. It repairs the cracks by getting rid of dead lip peels.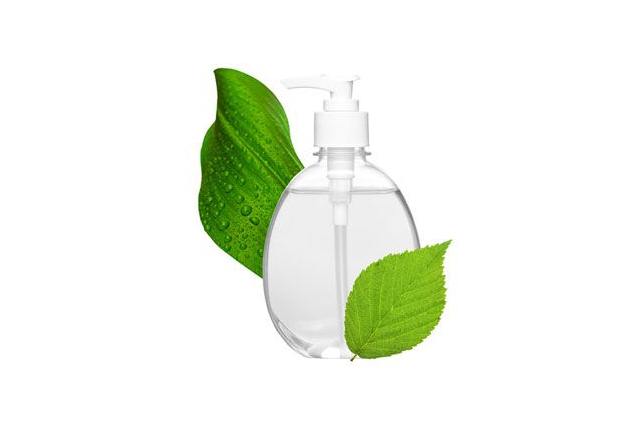 4. Sugar Syrup And Peppermint Oil
This is basically an inflammation and swelling reducing remedy that slowly removes peeling lip skin. Heat sugar and rose water, till sugar completely dissolves in it. Add peppermint oil to the syrup to form your customized anti peeling serum. Use it as many times as you want throughout the day and night. Sugar syrup will slowly start filling in the cracks and exfoliating peeling skin. And peppermint oil will add a mild cooling effect to the peeling freckles. This will reduce pain, itching as well as swelling. Sugar serum, an antiseptic and antibacterial agent, will also reduce the chances of infection.
5. Oatmeal And Potato Juice
This is a gentle exfoliating remedy that will first get rid of harsh peeling skin, and will then reduce inflammation and pain. Simply boil oatmeal and grind it in a mixer to form thick paste. You can also add a pinch of turmeric to it in order to reduce the chances of infection. Add 1 teaspoon fresh potato juice to the oatmeal paste to get a semi liquid texture. Apply on the lips as many times as you want to. Wash with cotton ball dipped in almond oil. Potato juice is loaded with the goodness of vitamin C and proteins. Vitamin C exfoliates the peeling lip skin and bleaches the lips as well. It reduces lip darkness too. And proteins repair collagen that starts making new healthy cells. These cells soon start replacing cracked peeling lip skin. Oatmeal is rich in water and also works as a cleansing agent that restores the lips pH.
The above listed 5 home remedies will take care of your lips in winter season, and will keep them soft, plump and smooth.
Caution: Please use Home Remedies after Proper Research and Guidance. You accept that you are following any advice at your own risk and will properly research or consult healthcare professional.