Camphor oil is a magical ingredient for your hair. It is known to fight dandruff, stop hair fall and stimulate hair growth. Besides, it is also used in the treatment of itchy scalp and to get rid of lice. Camphor oil also prevents premature hair greying and helps to retain beautiful hair for longer. It is a natural product and therefore is devoid of any harmful chemicals. The oil can either be purchased from stores or can be prepared at home. If you wish to make camphor oil at home, lightly heat a cup of coconut oil and add two pieces of camphor to it. Allow it to completely dissolve in the oil. The resulting solution is camphor oil which can be easily used in several hair mask.
If You Want To Try Some Camphor Hair Masks At Home, Here Are 4 Options You Can Try At Home:
1. Camphor Oil, Yogurt And Egg Mask
Camphor oil is an excellent ingredient for hair growth. To enhance its properties, you can make a hair mask with 3 to 4 tablespoons of camphor oil, 1 tablespoon of yogurt and 1 egg. Mix all the ingredients thoroughly and apply it all over the scalp. Cover the hair from its root to tip with the hair mask and leave it for 15 to 20 minutes before washing off. This can be applied once a week if you want to notice visible differences within a few days.
2. Camphor Oil And Olive Oil Hair Mask
Hair fall is a chronic issue nowadays and it is hard to solve this problem. A camphor oil and olive oil hair mask is ideal for people suffering from excessive hair loss. Combine 1 tablespoon of camphor oil with 4 to 5 tablespoon of olive oil and apply it generously on the scalp and hair, covering it from the root to tip. Leave it for as long as you can. Massage your scalp very well and wash off later. This is an excellent oil mask that will help you to get wonderful hair.
3. Camphor Oil And Hibiscus Mask
Camphor oil and hibiscus hair mask is ideal for preventing grey hair. It also acts as an excellent nourishing agent and helps to keep your hair healthy, shining and beautiful. To prepare this mask, heat pure coconut oil with a few hibiscus flowers. Let it come to a boil. Remove it from the stove and add two pieces of camphor to the infused oil. Massage your scalp and hair when it is lukewarm. Try to apply this mask regularly for best results.
4. Camphor Oil, Lemon Juice And Egg White Mask
If you have started noticing a bald patch on your scalp, use the camphor oil, lemon juice and egg white mask to get rid of this problem. This mask can also be used for stopping hair fall. Heat 1 tablespoon of olive oil and mix it with a tablespoon of camphor oil. Take an egg and separate the yolk from the white albumen. Whip up the egg white until it becomes fluffy. Add a teaspoon of lemon juice and the oil mixture to the egg white. You can also add a few drops of your favorite essential oil to make a fragrant mask. Part your hair and make sections. Apply the pack on the scalp and the hair follicles. Liberally apply it all over the hair and leave it for an hour. Wash off with a mild shampoo.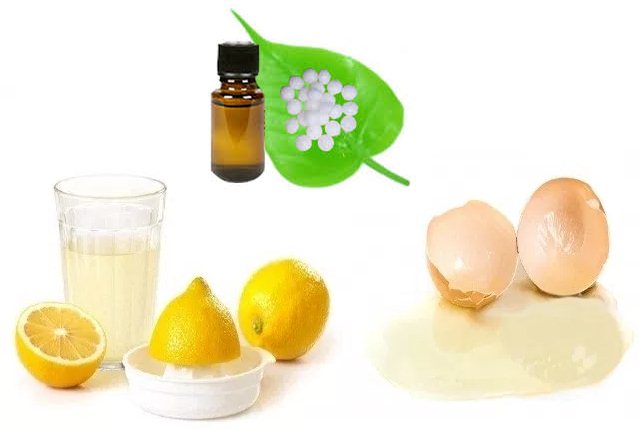 Caution: Please use Home Remedies after Proper Research and Guidance. You accept that you are following any advice at your own risk and will properly research or consult healthcare professional.