Retaining youthful skin that doesn't speaks for its age needs a lot of hard work. And skin not just includes the face, it includes the entire body. Despite most women follow regular skin care routine, yet their skin starts sagging and loosening. Loose sagging skin is not just an ordinary wrinkling skin that can be transformed to youthful with normal creams and serums. Women in their forties are most hard hit with such loosening. But not necessarily such loosening affects only the women in their forties. Women who doesn't care for their skin at all can also suffer from sagging. Expensive treatments maybe one rescue, but not all can afford it. Thus, we found 10 rescue skin tightening creams that will transform loose skin, restoring its youth once again.
1. Neon And Noble Neck Firming And Tightening Cream For Sagging Skin And Wrinkles
This skin tightening and firming cream especially targets the neck. Neck skin gets prone to extreme sagging with age. It leads to the development of deep wrinkles. In such cases, the neck looks much older than the rest of the body, and it looks ugly. Such wrinkles cannot be removed using normal anti aging creams. This rescue skin tightening cream lifts the loose skin by repairing damaged collagen. In fact, it forms new collagen that is healthy and active. Collagen is the skin binding protein that tightens the skin. Thus, the overall saggy neck skin gets tighter and becomes youthful. This cream also cures the deep fine lines left behind by wrinkles by hydrating and moisturizing the neck.
2. Palmer's Cocoa Butter Formula Firming Butter
This is an exceptional skin tightening cream that causes no allergy and suits all types of skin. It is an ideal body firming cream that is loaded with the goodness of Shea butter, cocoa butter collagen, elastin and vitamin E. Collagen binds the loose skin cells together. It makes the sagging skin tight. Elastin triggers collagen to produce healthy skin cells that are flexible and elastic. Such cells are devoid of wrinkles, fine lines and age spots. Shea butter and Cocoa butter hydrate and deeply moisturize the sagging skin and removes fine lines that are left behind by wrinkles after skin tightening. Vitamin E improves the overall tone and texture of the skin. This tightening cream is helpful for people who develop wrinkles after losing weight. It also reduces stretch marks by tightening the sagging skin post pregnancy.
3. Yeouth Neck Firming Cream
This intense neck tightening cream is loaded with the goodness of green tea, Vitamin C and Argireline. It has a double boost of antioxidants because green tea and Vitamin C, both are rich sources of antioxidants. Antioxidants flush free radicals out of the body and detoxify the skin. Free radicals are responsible for skin aging. Antioxidants also activate traumatized collagen. Collagen produces new tight skin cells that replace the old loose skin. The new skin is tighter and wrinkle free.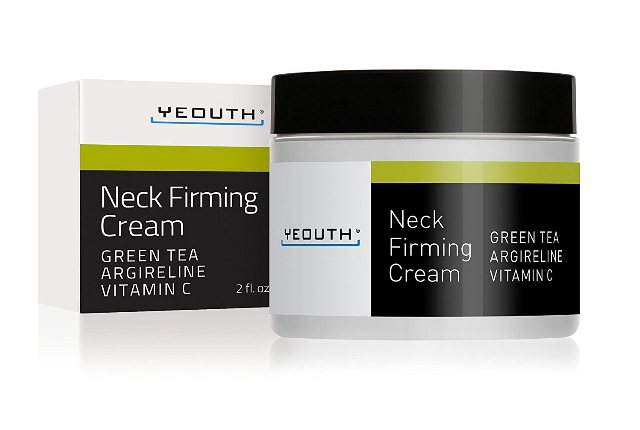 4. Marine Collagen Firming Neck Cream
This skin tightening cream targets the sagging neck skin. It is harmless and non allergenic. Hence, it is an ideal choice for women with sensitive skin. Collagen forms new skin cells that are elastic and firm and holds them together. It lifts the entire neck skin and removes wrinkles completely. It is an exceptional skin tightening cream that completely removes all the fine lines from the neck and chest.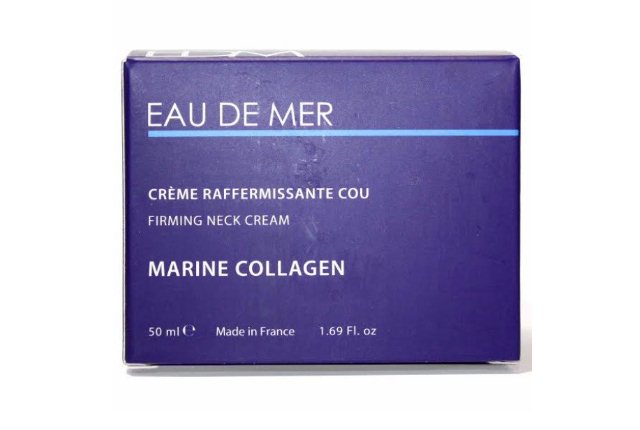 5. Pink Madison Advancing Skin Care Firming Cream
Usually women undergo painful and expensive botox treatment to lift the sagging skin and get rid of extreme wrinkles. But what if you find a cream that matches the result of botox treatment without harming the skin? If you desire so, the Pink Madison Advancing Skin Care Firming Cream is the one you have been searching for. This clinically proven medicated skin tightening cream can be used on the face and neck. It removes unhealthy loose skin cells and replace them with elastic cells that are firm and tight. It can also be used by women in mid thirties to defy the signs of early skin sagging.
6. Rocco Revitalize Skin Tightening Cream, DMAE And MSM
This face tightening cream by is dermatologically approved. It contains DMAE and MSM. These two ingredients lift the face skin by increasing the potency of damaged collagen. They increase the formation of new collagen as well. This lifts the sagging skin and tightens it. It gets rid of extreme wrinkles around the lips, cheekbones and eyes. It makes the skin elastic that improves the tone and texture as well.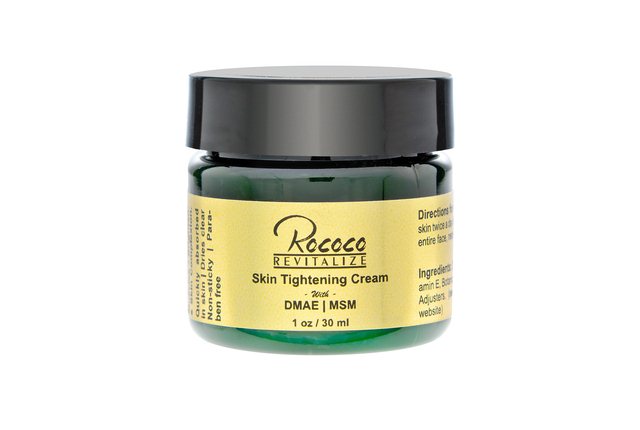 7. Cellex-C Advanced-C Skin Tightening Cream, Professional Formulation
This advanced skin tightening cream is rich in Vitamin C that is famously known as ascorbic acid. Ascorbic acid is a powerful antioxidant the repairs damaged collagen and replaces the dead one with new collagen. This results in skin tightening. It is capable of lifting extremely saggy skin too. It removes all wrinkles and fine lines from the face and neck without causing any allergy. It deeply nourishes and hydrates the dehydrated skin cells and makes them firm. It is non sticky and non allergenic. Hence, it is a safe option for women with sensitive skin.
8. Mizon Vita Lemon Calming Cream Skin Tightening Moisturizing Glow Skin
This skin revitalizing tightening cream is rich in natural extracts of sea buckthorn crop, peony, valley leaf and lemon water. Lemon water activates dormant collagen and peony triggers the collagen formation. It binds the new skin cells together and replace the old dehydrated cells with them. It reduces wrinkles and fine lines. It keeps the skin firm and also adds glow to the traumatized skin cells. This hydrating and moisturizing cream is suitable for all skin types. The overall transformed skin is younger, fairer and radiant.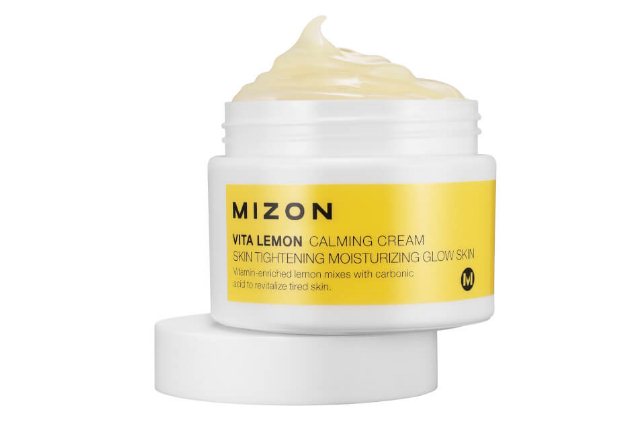 9. Desert Blue Neck And Face Firming Cream
This firming cream has a unique stem cell technology that lifts sagging skin that is also known as turkey skin. It contains marine elastic, oxygen, antioxidants and Vitamin C. It makes the skin tighter by replacing dead cells with healthy firm cells that are elastic and tight. It is powerful enough to completely get rid of turkey neck. It nourishes the skin and keeps it supple and soft. It is non allergenic and non drying, since it is devoid of alcohol. It is non sticky and doesn't leave any residue. It contains no artificial fragrance.
10. VLCC Natural Sciences Skin Tightening Wheat Night Cream
This is a herbal skin tightening night cream that contains natural extracts of ginger and Wheat germ. It contains skin revitalizing minerals that boost collagen and lifts saggy skin. It moisturizes the new reformed skin cells and keeps them safe from any further damage. It is loaded with the goodness of almond oil, carrot seed and sunflower oil. These ingredients improve the texture and tone of the skin. It is safe for sensitive skin as well.
All the amazing above listed 10 skin tightening creams are affordable options that offer best results when used regularly, as instructed.
Caution: Please use Home Remedies after Proper Research and Guidance. You accept that you are following any advice at your own risk and will properly research or consult healthcare professional.