You are familiar with turmeric, a yellowish orange herb that gives any Indian food a colorful appearance. But did you know that turmeric is also helpful in making your skin vibrant by soothing the blemishes, and clearing the blotches and pimples?
Turmeric has long played a major role in the field of Ayurvedic skin care because of its antiseptic and anti-inflammatory properties, and its ability to maintain the pH balance of the skin. It helps heal several skin problems including pimples. Pesky pimples are a big no for any person and turmeric helps in fading them effectively. The potent antibacterial properties in turmeric help kill the bacterium that is clogged up in the skin pores that leads to a pimple. It even helps reduce the inflammation caused to the redness of the pimples.
So, Here Are Ten Simple Ways To Use Turmeric For Pimples:
1. Turmeric Paste:
Applying turmeric paste directly is probably the easiest and effective way to get rid of the pimples. Wash off after 10 minutes.[1] Following this natural remedy regularly can help shrink the pimples faster.
2. Turmeric And Honey:
Turmeric and honey make an excellent antiseptic cream that is helpful in getting rid of the pimples. All you have to do is add a quarter tsp. of turmeric to one tbsp. of honey and stir it well. Now, add three pinches of salt to this mixture.[2] Now, dab this antiseptic cream on the affected areas on your skin. Honey helps heal the infection whereas turmeric acts as an anti-scarring and antibiotic agent. Salt is used for antiseptic purposes and for keeping your skin bleached.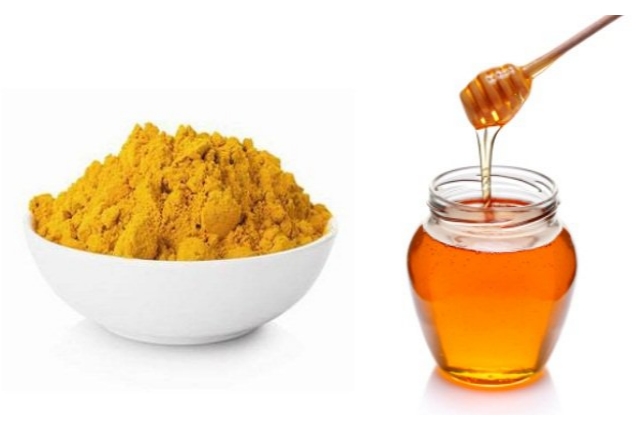 3. Turmeric And Sandalwood:
Sandalwood and turmeric are known for their skin healing properties and using it for clearing pimples is an effective natural approach.[3] To use, make a paste by adding a tsp. of turmeric powder to a tsp. of sandalwood powder along with a few drops of rosewater. Smear this paste on your problem areas and it will help clear all your pimples.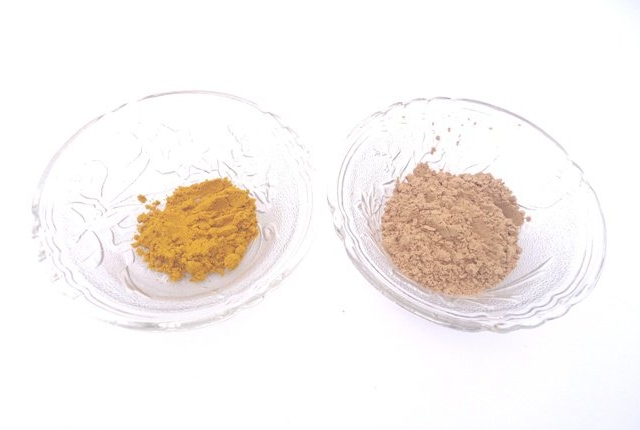 4. Turmeric-Lemon And Coconut Oil:
Turmeric, coconut oil, and lemon are good for your skin and all these natural ingredients can be used for even the sensitive skin areas.[4] All these ingredients help combat the bacteria and microbes which create havoc on the skin's health. To prepare it, add one cup of organic coconut oil, one tbsp. of lemon juice, and one tbsp. of turmeric to a bowl. Store this mixture in a jar and it lasts for two weeks. Apply it on your pimples regularly and you can notice visible results within a few days.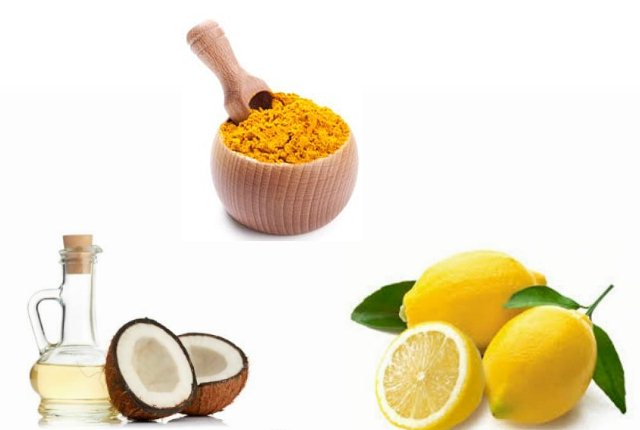 5. Turmeric And Indian Lilac Leaves:
Indian lilac leaves and turmeric are known for their antimicrobial properties. A mixture of both these ingredients works effectively in killing the bacteria responsible for the pimples.[5] Make a paste of tsp. turmeric and 6-8 neem leaves. Apply this on your pimples and let it act for 20minutes. Follow this remedy regularly.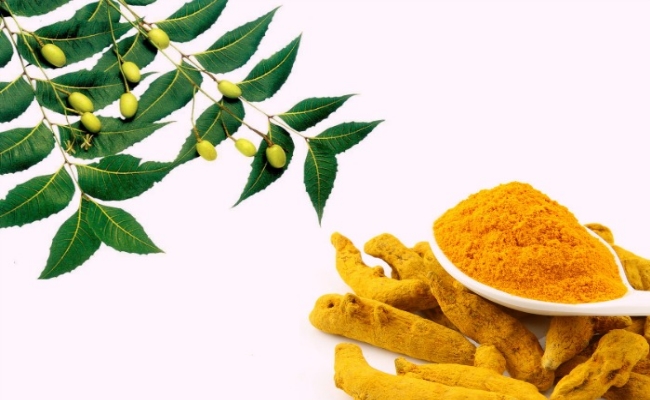 6. Turmeric And Milk:
Turmeric and milk paste can be applied directly on the pimples to fade those spots.[6] Add a tbsp. of turmeric to a few drops of milk to make a thick paste. Smear it on the pimple spots and abandon for a few minutes. Follow the same regularly for best results.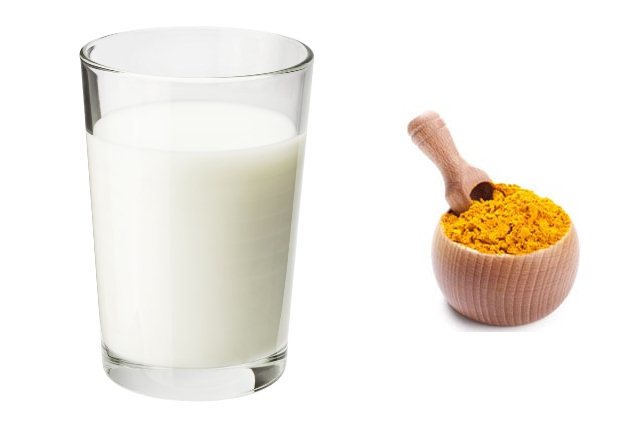 7. Turmeric And Gram Flour:
Turmeric is an excellent antibiotic whereas gram flour acts as an excellent exfoliating agent. To use, prepare a mixture by mixing a tsp. of gram flour, one tsp. of turmeric, a handful of Indian lilac leaves, and a tsp. of sandalwood powder.[7] Apply this mixture regularly until you notice satisfactory results.
8. Turmeric And Aloe Vera:
Turmeric and aloe vera are known for healing several skin ailments and using both these ingredients to heal your pimples is the best natural way.[8] Add a pinch of turmeric to a tsp. of aloe gel and apply it directly on the affected areas. Follow the same procedure regularly for best results.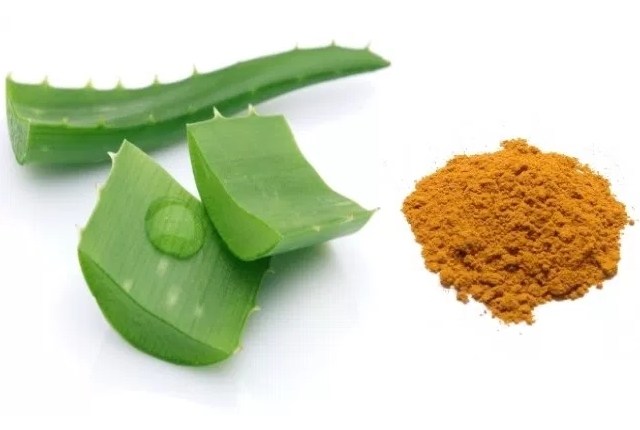 9. Turmeric And Yogurt:
Turmeric has anti-inflammatory and antioxidant compounds, both of which are helpful for dealing with pimples. Yogurt helps soothe the skin and reduce the redness of the pimples.[9] To use, make a paste by adding 2tbsp of yogurt to 1/2tsp. of turmeric powder to a bowl. Apply it regularly on your acne prone skin to get rid of the pimples.
10. Turmeric And Olive Oil:
Turmeric and olive oil together help combat pimples and acne scars as well. Add 2-3tbsp of turmeric powder, one or two drops of olive oil, 1 or 2 drops of lemon juice into a bowl.[10] Stir well and smear this paste on the area affected by pimples. Sprinkle a little amount of water on your face when needed and gently massage in circular motions. Wash off with water and pat dry. Follow this remedy at least once on every alternate day to get rid of the pimples and acne scars.
Caution: Please use Home Remedies after Proper Research and Guidance. You accept that you are following any advice at your own risk and will properly research or consult healthcare professional.