Makeup is a layer of gorgeousness and beauty for sure but there are many women who simply don't like to carry makeup whenever they move out! No doubt makeup can make the face look gorgeous but nowadays, natural look is also one of the most promising looks! We all have skin which gets affected wit pigmentation, acne, pimples, dryness etc which makes it lifeless and spotty. The unhealthy diet, dust, pollution and sunrays are to blame for this! However, it is yet not that tough to get flawless skin and a dazzling look without makeup! If you too believe in a natural look with natural freshness, here are some awesome tips which you can follow to look absolutely stunning without makeup! Follow these steps for few days and watch the magic!
1. Wash Your Face Minimum 3-4 Times A Day
Step out and come back to your home. You will bring a layer of dust, germs and pigmentation with you! While you step out, a lot of pollutants can stick to your skin and if you do not clean it time to time, they can penetrate in your skin and make it look dark! Cleansing the face minimum 3-4 times a day would help in fighting these bacteria and skin damaging elements! Thus, overtime you go out, wash your face and cleanse it with a mild face wash!
2. Exfoliate Your Skin Regularly
Exfoliation would not only remove the deeply injected dust particles and greasiness from your skin but would also allow blood circulation. This is a multi benefit method to keep your skin gorgeous! The crystal structures of scrubs would remove all the harmful elements from your skin and make it dreamy soft!
3. Use A Toner On Your Skin
A skin toner is immensely important if you want to ditch makeup completely. Skin toner helps in the skin to get even toned and look flawless. Skin toner repairs the skin while eliminating pigmentation, tanning, spots, blemishes etc and keeps your skin even toned! Thus go for toners and make your skin look gorgeous without concealers and foundations!
4. Apply Sunscreen Whenever You Move Out
Whenever your step out of your home, cover your face with a high SPF sunscreen lotion, this lotion does not only protect your skin from sun rays and harmful chemicals but also it softens and nourishes your skin. There are many advanced sunscreen lotions which provide skin brightening along with skin protection. Wearing the right sunscreen would keep your skin away from harmful UV rays as well make it look fresh and replenished!
5. Use Ice Cubes Massages Or Steaming
Your skin is very delicate organ of the body. It needs proper blood flow and circulation to look flawless. You can try any of these methods to make your skin look dazzling everyday! Helps your skin get tight and also allows blood flop throughout the face while steaming you reduce pores, pigmentation and make your skin flawless!
6. Use A Lip Balm To Keep Lips Soft
Lips are one of the most attractive features of the face. It looks gorgeous without makeup, you need to plump your lips with cool lip balms and this would make your lips look gorgeous! Lip balms nourish and moisturize the lips in beautiful way making them look adorable!
7. Use A Mild Shampoo And Wash As Soon As The Hair Gets Greasy
Shampooing is immensely important but shampooing at the right time is more important. Your hair is delicate and requires moisture, nutrients and fluids to grow. Use an herbal shampoo which can quench the thirst of nutrients and make your hair bouncy and smooth! Once your hair looks greasy, go for a wash and cleanse your scalp. Make your hair look awesome while following this tip!
8. Keep Your Eyebrows Shaped
One of the most beautiful and gorgeous features of your face are the eyebrows. If not shaped properly, they can spoil the entire look of your face. Thus, go for shaping and tweezing your eyebrows every week. Get a touchup every week so that your face won't look bad just due to improper eyebrows!
9. Exercise A Little Every Morning
Workouts bring a natural and redefining glow ion the skin. When you exercise, your body flushes out all the toxic substances out of your body in the form of sweat. Thus, working out every day in the morning would gi9ve your face a natural glow which any makeup product cannot give!
10. Moisturize Your Skin
In any season, go for moisturizers as, your skin your skin is delicate and it requires moisturizers to look fresh. Lack of moisture can make your skin look dry, lifeless and aged! Thus use the moisturizers to look fresh and glorious everyday!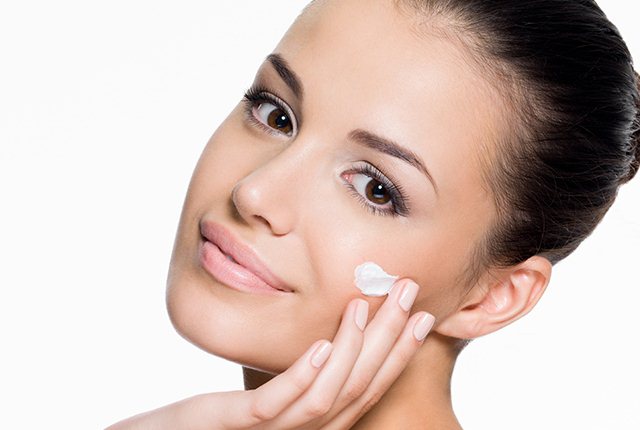 Caution: Please use Home Remedies after Proper Research and Guidance. You accept that you are following any advice at your own risk and will properly research or consult healthcare professional.