Oily skin can spell big trouble for your skin as it can lead to several problems related to the skin. Instead of trying out expensive products from the market why not give natural remedies a try? The different solutions given by Ayurveda which is an ancient form of Indian medicine is very useful is treating oily skin.
1. Pack Made From Sandalwood And Turmeric:
We all know that turmeric has antiseptic properties and sandalwood gives a soothing effect to the skin. When both these are combined you get a pack which is very effective in absorbing the excess oil from the skin. Mix sandalwood and turmeric with a little water. Apply this paste to the skin and leave it for 30 minutes. Wash face with water.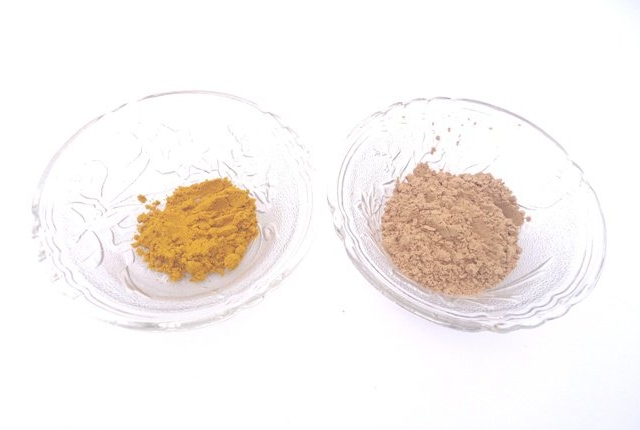 2. Use Of Neem Or Indian Lilac Leaves:
The leaves of this tree are very effective in giving relief from problems related to skin. They are also very useful in giving relief from oily skin. Take a handful of the leaves and wash them well. Now boil these leaves in water. Let the solution cool. Apply this solution to the face. After some time you may wash your face with water.
3. Use Of Rose Water:
Rose water has a cooling effect on the skin. It is also useful in getting relief from problems like oily skin. On a clean piece of cotton take a little rose water and apply it to the entire face. Follow this regime once in a day for atleast one month.
4. Use Of Lemon Juice:
Lemon juice is very effective in dealing with the problem of oily skin. Lemon juice has been found to help in tightening the pores. Mix lemon juice with lukewarm water. Dab this mixture on the entire face and leave it for some time. You may then wash your face with water. This pack can also be used for the face.
5. Aloe Vera Gel:
Aloe vera is very effective in treating problems related to skin including oily skin. All one needs to do is apply the gel from the aloe vera plant and leave it on the face for some time. Then wash your face with lukewarm water.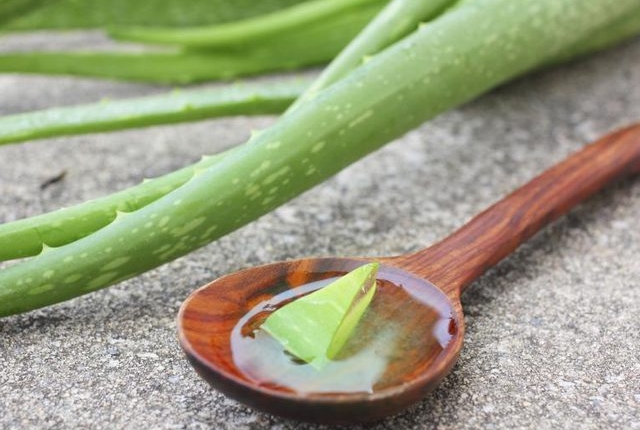 6. Honey:
Honey is also very effective is dealing with problems of oily skin especially of the scalp. All one needs to do is mix egg yolk with honey and a little water. This mixture should be applied to oily scalp. Leave for few minutes and then wash the scalp with lots of cold water.
7. Drink Lots Of Water:
According to Ayurveda water is very effective in reducing the problem of oily skin. One must make sure that they drink ample quantities of water every day in order to flush out the toxins from the body and to get a good skin.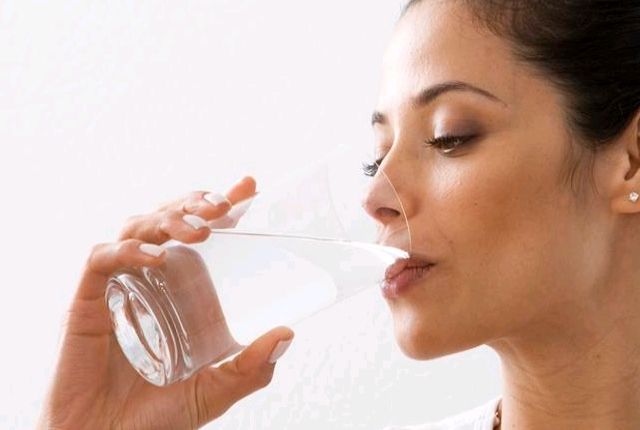 8. Fullers Earth:
This is a very effective way of getting rid of the excess oil from the skin. Mix fullers earth with normal water or with rose water. Apply this mixture to the skin. After about half an hour wash your face with lukewarm water. Follow this remedy twice in a week.
9. Scrub Made From Gram Flour And Curd:
Take gram flour in a bowl. Preferably take green gram flour. Do this add a little curd and water and mix well. Use this mixture to scrub the face. This mixture will help in removing the excess oil.
10. Use Of Fresh Mint Leaves And Papaya:
Mint leaves and papaya are very useful in removing excess oil. All you need to do is mix juice of mint leaves, papaya pulp , gram flour and lemon juice. Apply this mixture to the face and wash face with water after about half an hour. You can follow this remedy once in a week.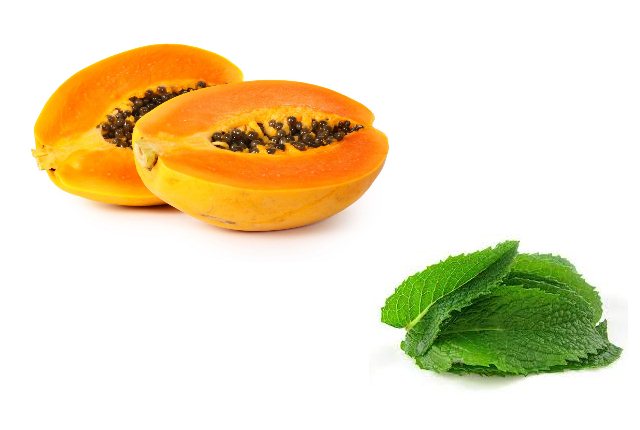 These are some simple but effective ayurvedic solutions in order to deal with the problem of oily skin.
Caution: Please use Home Remedies after Proper Research and Guidance. You accept that you are following any advice at your own risk and will properly research or consult healthcare professional.