12 Home Remedies For Urine Tract Infection
Urine tract infection is a very common bacterial infection of the urinary tract. Women are, much more prone to it than men and in most cases, the infection is treated with antibiotics.
There are quite a few very effective home remedies that can be used for treating urine tract infection at home. These remedies work best when the infection is caught in the initial stage itself. Here are some wonderful remedies that can be tried at home.
Natural Cure For Urine Tract Infection
Yogurt
The probiotic action of yoghurt is one of the best ways by which the bacteria in the urinary tract and vagina can be suppressed without the intake of any medication. As soon as the infection surfaces, take several cups of yogurt throughout the day.
You can apply some yoghurt inside your vaginal canal as well to destroy the bacteria inside. Yoghurt can be cooled before application so that the burning sensation and itching too can be kept under control. Yoghurt contains live cultures, which will slowly remove the bacteria action inside the vagina.
Aromatherapy
Aromatherapy uses essential oils for the treatment of urine tract infection. The oils can be massaged on the area of the bladder infection for relief from burning sensation and pain. The essential oil used for this purpose are frankincense, bergamot, sandalwood and tea tree oil.
All these oils must be mixed in equal amounts and the same massaged on to the skin for fifteen minutes. Continue for a week 2-3 times a day. Aromatherapy may be best when the infection is mild and may not be effective for severe urine tract infections.
Intake Of Water
Water is an excellent preventive as well as treatment method for urine tract infections. Intake of water will dilute the bacterial concentration inside the urine tract and also reduce its activity in the urine and vagina as a result of frequent urination.
Bacteria will be flushed out with every passage of urine and this will discourage the multiplication of bad bacteria, thereby taking care of the problem.
Baking Soda
Most bacterial infections take place when there is an imbalance in the good and bad bacteria in the body. The pH balance of the urine too plays a great role in encouraging or discouraging the bacteria inside the urine tract.
Baking soda is an excellent treatment for restoring the pH balance inside the vagina and also the urine and this will prevent bacteria from multiplying as well. Regaining the pH balance will also help in treating the burning sensation and itching associated with urine tract infection.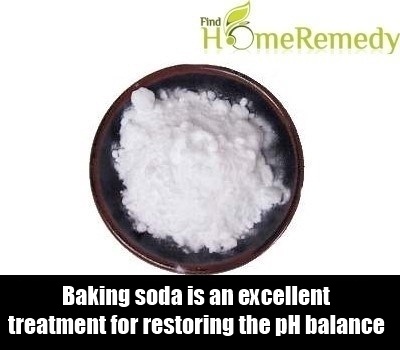 Cranberry Juice
Cranberry juice is an excellent antibacterial agent and full of antioxidant content. It is therefore an excellent remedy for urine tract infection a well. Take a glass of fresh cranberry juice without any sweeteners in the morning and evening.
This will help in destroying the bad bacteria in the urine tract. It is also important to keep drinking water all throughout the day so that the remaining bacteria will be flushed out through urination.
Tea Tree Oil
Tea tree oil is a strong essential oil that can help in eliminating the bacteria that is causing the urine tract infection. Due to its high potency, the oil must never be used in its concentrated form lest it should burn your skin. Dilute it with one part water and one part tea tree oil and apply inside the vaginal canal.
This can be done by soaking a cotton ball or tampon with the solution and inserting it in the vagina. Apply a fresh coat every few hours. Slowly the burning sensation and itching will subside and the infection will be well under control.
Blueberries
Just like cranberries, blueberries too are rich in antioxidants and are also antibacterial in nature. Take a glass or two of fresh blueberry juice every day to combat the infection. Blueberries are also excellent ways by which recurrent urine tract infection can be kept under control.
Echinacea
Boosting your immune system is another way by which the infection can be treated naturally and the length of the infection can be considerably reduced as well when the immunity is increased. Echinacea tincture and capsule are available as treatment options. Depending on the severity of the infection, the right dosage will be prescribed by the herbalist. Intake of Echinacea can be done along with another home remedy for destroying the bacteria.
Pineapple Juice
The bromelain that is present in pineapple juice is an anti-inflammatory agent of sorts and help in treating urine tract infections effectively. Take a glass of pineapple juice every day for prevention of chronic urine tract infection.
Pineapples and juice can be included in plenty when you have urine tract infection so that the infection does not proceed to a much worse situation. However, severe infection may not be curtailed with pine apple juice. In such cases, a combination of pineapple juice and medication can work wonders in treating the infection fast.
Also Read
Simple Ways To Prevent Urinary Tract Infection
How To Prevent Urinary Tract Infection
Effective Home Remedies For UTI ( Urinary Tract Infection)
Vitamin A
Vitamin A works on the urine tract infection by increasing the oxygen supply in the blood. This will prevent damages to the urinary bladder and tract. Oxygenated environments will also be stronger and will be able to resist infections and reduce the severity as well and this too will help in the treatment of urine tract infection effectively.
Vitamin C
Vitamin C is a natural antioxidant and also helps in boosting the immune system. Doctor normally recommends high doses of vitamin C when you have severe urine tract infection so that the body resists the infection adequately and prevents its progress.
Foods rich in vitamin C must be included in plenty as well when you have urine tract infections. The acidic vitamin C will also discourage the bacterial growth in the vaginal canal and urine tract and this will help in the overall result as well.
Uva Ursi
A popular natural remedy for treating urine tract infection in the United states, Uva Ursi contains a potent compound that can destroy bacteria in the body. When treating the infection with uva ursi, the body has to be kept alkaline so that the treatment is entirely effective. Therefore, this treatment must not be combined with vitamin C or cranberries and blueberries or any other acidic method that will make your body acidic.
Caution: Please use Home Remedies after Proper Research and Guidance. You accept that you are following any advice at your own risk and will properly research or consult healthcare professional.